I'm Corey Chambers, the author of the L.A. Loft Blog, and this is my first Steemit blog post, which can pay a surprising amount of money! From the small amount of research that I did, it looks like steemit is going to take off big. It has already taken off big, so what I mean is it's going to be huge. So we're going to go by the book for our first blog post to make sure that this first blog post gets me and you off to a big start.
Steemit is the first cryptocurrency-based media that has taken off with the Bitcoin-style blockchain currency called Steem that work with its social media and video hosting that pays -- sometimes a shocking amount of money.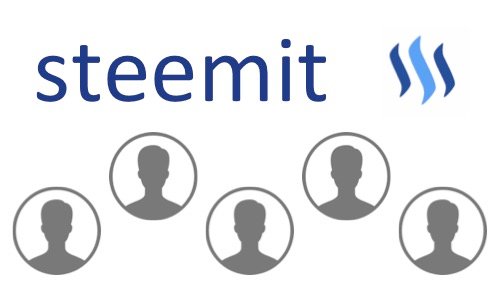 Let's make a few notes on what the number one first blog post writer has to say. His username is Arif96.
He started blogging on Steemit 4 years ago. Or he started blogging somewhere four years ago. He points out that, for your first post, you may not know exactly what you want to say. It took me about 30 seconds of thinking to realize that my first Steemit blog post should be about first Steemit blog posts.
Because I'm a real estate broker, I'll probably mention real estate in this blog post and try to make it something very juicy that anybody would be interested in -- even staunch renters who don't like the idea of owning real estate. I have more experience and have spent more time writing more blog posts than Mr. Arif96 but we're going to implement his suggestions along with other Steemit blog post writers about first blogs.
He continues by saying that no experience is necessary. This is undoubtedly true however experience certainly helps. If you have spent a great deal of time doing anything, then you're going to do a better job and more powerful job if you have a lot of experience telling you what has been successful in the past and what has been less successful in the past.
He suggests just typing without putting too much thought into it. I've learned over the many decades that there is a lot of truth to this. Writing and speaking is often about overcoming writer's block. Sometimes the more quickly and easily we let things flow, the more interesting and exciting the words will be to others because we have unleashed our creativity by brainstorming without filters. In addition to that, planning research and preparation are going to make the first blog post authoritative and valuable. So I would take Arif96's suggestion, but then add to it research and helpful info based on experience and/or PROVEN valuable information. In my case, I've written thousands of blog posts, worked as a professional advertising writer for small and large organizations, and I'm going to make sure I give you some valuable golden nuggets in this first blog post that are going to help you with your first blog post.
He then goes right on to discussing the "polishing phase" before fully delving into development of the construction phase.
He says, don't copy. Don't put everything into one giant paragraph. DON'T PUT EVERYTHING BOLD. Don't leave any grammar mistakes. I agree, but he and I are fairly good at grammar. I bet you can still be a successful blog writer even if your spelling and grammar sucks, but the great writer with shitty writing skills should probably hand over his work to an editor to clean up and make it easy and authoritative by having excellent writing presentation.
Arif96 points out something very important: "Your first post will likely not get ranked and a few people will ever read it." We need to keep in mind that even if very few people read the first post, the blog can still go on to be a huge success over time. Success breeds success, and blog post readership leads to more blog post readership. The good news about the Internet is that the more words you write, the more readers are attracted. It may take dozens or hundreds of blog posts before a blog catches on in a BIG way. Of course an interesting topic is necessary for attracting readers. Writing about Steem on a Steemit blog is an example of a sure way to attract readers and deliver something of value and interest to them.
User aboundlessworld gives tips for Steemit newbies: Learn about how Steemit works, use the #IntroduceYourSelf tag, keep it short (my specialty), include a picture of yourself, share what you do for work, show how you'll contribute, and how/why you joined Steemit. These are great points. Let's do it!
I've loved technology since I was a kid. Programmed mainframe computers and started learning electronics at California State University Long Beach when I was 12 years old, and was lucky enough to hang out at the first Apple computer store, The Byte Shop, a few blocks away in 1979. I suck at programming, so now I focus on fun real estate trends and real estate marketing technology for a living. I quickly bought some Bitcoin early, as soon as I heard about it, in 2013 thanks to the help of a social network, my Facebook friends. So I see the huge power and promise that Steem has created as the first and most powerful combination of cryptocurrency and media. It will certainly give Wordpress, Facebook, Youtube and others a very big lesson in how to use cryptocurrency to make things happen in today's networked world, and Steem sets the tone for the future of media and commerce.
By the way, here is the real me, Corey Chambers, doing what I do almost every day, real estate with an emphasis on marketing, and being sure to offer what other real estate professionals don't know how to do: gurarantee the sale of homes so that home sellers and buyers don't accidentally get stuck with two homes or no home at all: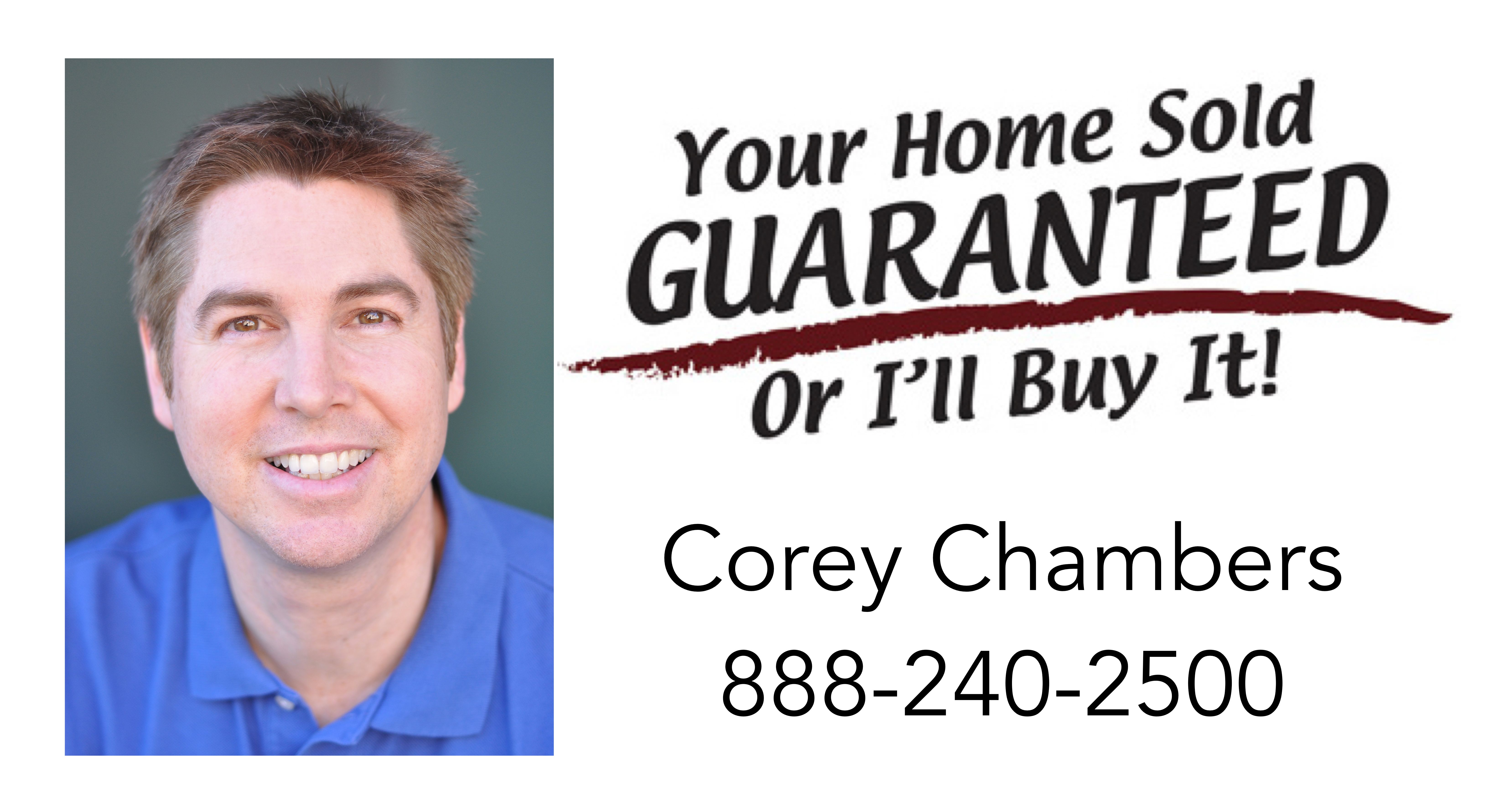 Yes, that is the real me, and that's was I spend most of my time talking about -- real estate. I guarantee that homes will sell so that homesellers can be sure that they will move up and buy a better home. So my future blogs will be mostly about real estate - but with plenty of new investment ideas such as blockchain technology thrown in. This first blog post is just the beginning.
For your first blog post on Steemit, User aboundlessworld goes on to urge proofreading, and using Steemit chat, his favorite part of the community to develop powerful relationships with other Steem users. Don't spam of course.
Experiment - something that new technology is perfect for. Don't post more than 4 times in 24 hours. Phew!! Can you imaging if we were expected to post 40 times in 24 hours?
He says "it's a marathon and not a sprint" -- sage advice that I've also hear from my millionaire real estate coaches. Success is all about the long haul.
We all need to hear about technical things like tags, and especially about the fun ways to make money. He's got so much good advice on Steemit blog posts that everyone should take a look and read all 14 Tips For Steemit Newbies I Wish I Knew When Starting https://steemit.com/steemit/@aboundlessworld/14-tips-for-steemit-newbies-i-wish-i-knew-when-starting
Oh, and I promised to give you something juicy about real estate. OK here's something exciting: How to make a billion dollars with lofts:
https://laloftblog.com/2018/01/15/billion-dollar-loft-how-to-make-tons-of-dough-in-downtown-los-angele-real-estate/
and here's my first billion dollar real estate blog post that is now a classic:
https://laloftblog.com/2016/04/10/make-a-billion-dollars-in-downtown-los-angeles-real-estate/
Thanks for reading my first Steemit Blog Post. Hope this and the mentioned Steemit blog posts helped you and me, both of us, to get off to a great start on Steemit!
-- Corey Chambers