Local retail shops are the new Fintechs as on/off-ramps for money in a digital world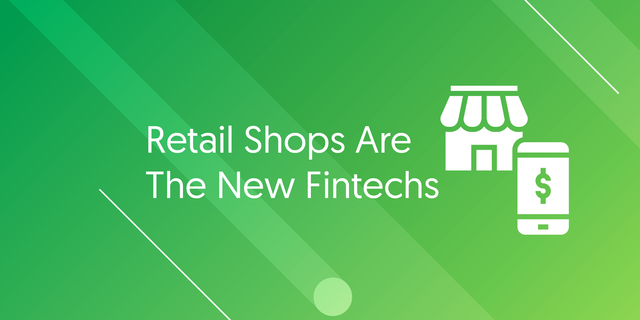 These days in the financial technology world, everyone is moving towards being a bank. That is mostly due to the fact that the center of ones' financial life often revolves around banking and being able to capture more of that attention is a way to onboard high value customers. This is a reality in many developed countries, however for the rest of the world's population, cash is king.
Despite what consultants and the media will tell you, cash in circulation is actually rising as a percentage of GDP in every continent in the world. It is therefore more important than ever to address the reality that the vast majority of the world is cash only and instead of trying to bypass it and force people down the road of digital payment lock-ins, providing more digital solutions tailored towards cash is a far larger addressable market and opportunity for businesses and Fintechs.
Cash is all around you
Often new Fintech companies face a last mile barrier when dealing with payment scalability. There are so many payment methods out there and with each country being different, it can be difficult to tailor a product that can be utilised and paid for by everyone.
Take for example the many SAAS companies in Silicon valley selling better tools for sending emails, design software or food delivery - all of these companies require a credit card to use and with credit card penetration in Asia being in the low single digit percentages it walls off a huge potential addressable market.
The fallback for many is just to support bank transfers in something like USD and assume that will be good enough to onboard as many customers as possible. But again, for the majority of the world, having a bank account is not a reality and making overseas payments is often not possible.
The largest users of cash are all around us - the retail store you visit daily to buy bread, drinks, movie tickets, kitchen utensils, almost all of whom are managing cash daily. It is therefore the first port of call that Fintechs should look at as fertile ground for receiving payments.
Western Union recently started a partnership with Amazon whereby one can pay in cash at select WU agent for goods on Amazon, it has been a big money maker according to their recent quarterly reports and is something they are looking to further scale. It is a clear example of making the physical cash ecosystem relevant for online retailers and service providers.
Read the rest of this article on the Bitspark blog and learn more about banking without banks and building cash on-and-off ramps for all businesses.