The Butterfly Effect- 1
---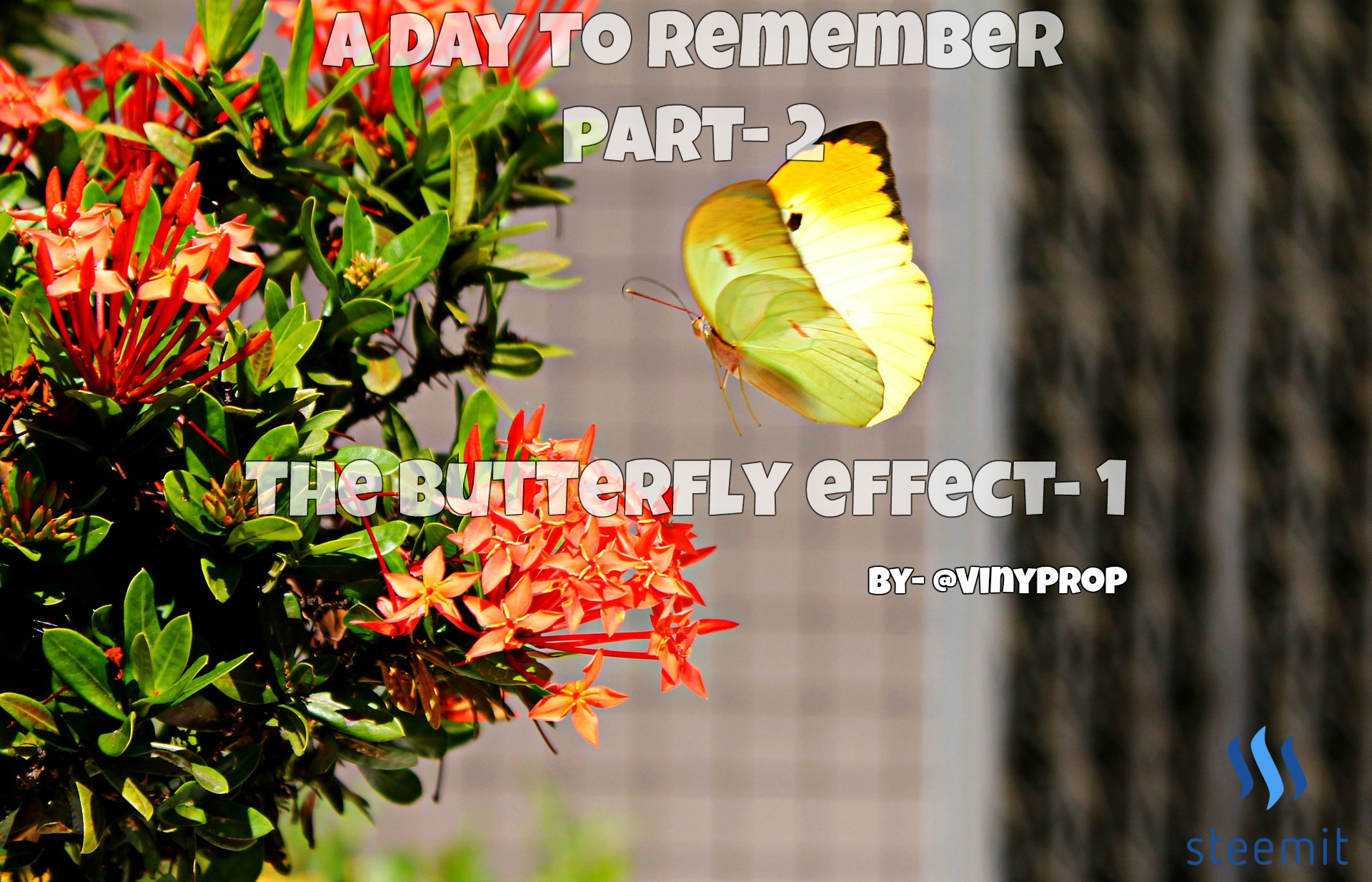 ---
I am sure you must have heard of theory called "The Butterfly Effect". If not then let me give you a quick snapshot of what it means.
It's a concept which believes that a small cause can have a large implications. Simply put, it says that if a minuscule of a change is made to the initial state, then the outcome of it would be so much different, than what it would have been, if the initial state had remained unaltered.
The metaphoric meaning of it has been derived from the example that "the exact time of formation and the path taken by a tornado is a direct influence of a minor perturbations such as the flapping of wings of a butterfly, several days or weeks earlier."
Alright! So, what about it, you may ask.
I shall share an incident that happened with me, which, when I see on the hind side, looks to be a real life implementation of The Butterfly Effect.
So, my UK visa was initiated and its processing was already underway, and it was time for some shopping, or how some shopaholics would call it—"the therapy for the soul".
For quite some time now, I was planning to buy a new phone for myself—smartphones hadn't reached to a lot of hands back then, due to high price points—and this being my first foreign trip, I had an extra incentive of getting one for myself. And with that said, I bought first smartphone for myself. Just for the records, it was Samsung Galaxy S2, touted as the best smartphone on the planet by the company. Motivated to the moon and back, I went to one of the most sought after phone showroom, in my city. Just to remind you that this was the time, when online shopping hadn't really taken off in India, and the trust factor was still questionable amongst us all, for buying stuff online. And buying a phone online wasn't going to happen for me too.
I had already spent a lot on things such as woollens, to get ready for my overseas trip, and the rest spent on my phone broke my bank further and took me to the cleaners. Well, it was all worth it, as I had finally got my hands onto my most prized possession, I had been waiting for.
There still were two more days, for my long flight to take off to Birmingham and, the excitement & anxiety—at the same time—was slowly building up in me. My tickets and forex hadn't been given to me, as there were some technical issues pertaining to getting my trip approved on the office internal systems.
There was a plethora of emotions running in me, at the same time. There was excitement of seeing a foreign land, especially a country as beautiful as the UK. There was a bit of sadness in me, for I was going to leave my family and go for at least a year. The anxiety of travelling alone and going to an alien land was also constantly lurking on my mind. And to top it all, there was this doubt factor on my whole trip itself—due to the technical issue with the system—was also playing its trick on psyche.
To deal with all of the aforesaid emotions, I decided to take an off from office the next day. It was midnight already, while I kept playing with my new smartphone, and didn't realize when time flew by. As I had already decided to take an off, I switched my alarm off, since I didn't have to now catch my office shuttle early morning. The next day I slept till 10.30 AM, and got up afresh. There was something about the day, which instilled a sense of positivity in me. Had my brunch and as I was sitting and chatting with my sister, I received a call. The call was from my manager again. He said that the issue had been resolved and your tickets and forex is ready for you to collect. I was on leave and hence I said to him that I still had a day, before my flight, so I can come to office and collect it the next day. I told you, there was something great about the day, and my first good news had arrived.
For the rest of the day, I just stayed at home and had some really good time with my family, as I knew, I will have to wait for a year to relive these moment again. All of us started watching a movie in the night and what a flick it was. By the time it got over, the clock was showing 1.00 AM in the night. We all went to our respective beds and slept.
The next day when I woke up, it was 8 AM already. My sister had left for her college and my mother was in the kitchen. I got up and went up to her to ask if she heard my alarm as I was late and had missed my office shuttle. She replied with a "NO", and that's when I realized that I had switched it off myself, the day before, when I wanted to sleep till late.
---
End of Part 2
---
Previous Chapter:
Part- 1: Anticipation
---
Would you consider to please follow me @vinyprop & upvote this post, if I tell you that I publish a new post every single day?
---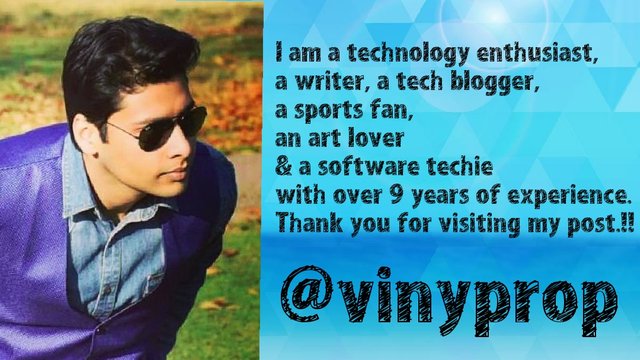 ---