TinyReads #4: Born to Run
It's been a while since I uploaded my last audiostory. About three months, I think. High time to do another one, right?
Right.
Last night, I recorded and edited a narration of another one of my rainbow stories. This one, Born to Run, was inspired by a friend of mine, Pierre, who has had the company of an adopted Spanish Galgo or Podenco for as long as I've known him.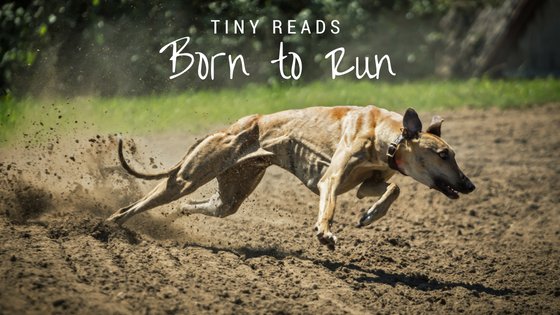 It tells the story of a nameless Galgo, bred and born in a barn somewhere in an anonymous region of Spain. These animals have a hard life, full of hunger and harsh treatment from their masters. When racing season is over, those who performed less than expected are disposed of cruelly.
More information, as well as the written version of the piece can be found here.
Stories like these are just as hard to write as they are to read. I remember after writing it, that I needed some light-hearted relief writing afterwards. I think I'll be needing it again this time. But I happily keep doing it, because these stories need to be told.
Hugs
Tiny
---
If you would like to read some of my work, feel free to have a look around on my off-Steem blog page by clicking the banner. My library there contains all of the pieces I've written since starting my blockchain adventure.

---
About the INKubator
As a writer, finding the right community–the right tribe–makes all the difference.
For me, that's the INKubator. I'm one of the admins there, and I have to say I've never been more proud of something I helped build, than I am of the INKubator.
We help each other improve, lovingly drown each other's drafts in red ink, and help each other brainstorm.
But we're more than a writing club. We're a family. We root for each other as we submit pieces for various publication venues.
We cheer and join in victory dances when a piece is accepted.
We support each other through the disappointment of the inevitable rejections.
We hang out, playing as hard as we work, and from the madness of our conversations, more stories are born.
As a community, we span the globe, with members from Asia, Australia, Europe and the US, so chances are there will be someone there if you should decide to drop in.
If we're quiet, that's because we're writing.
If you love writing, we'd love to meet you!