FUCKER - а short story
I've never known such a devoted couple as my Mom and Dad used to be. They used to cuddle like teenagers after 30 years of marriage. They did everything together, when they wasn't at work. They've never called each other names - with only one exception...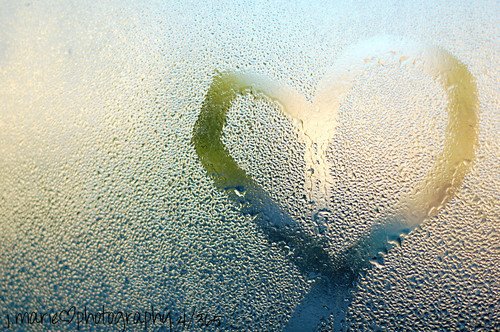 There was quite a bizarre tradition in our family. First it made me blush, then it made me laugh, finally, I even got proud of it, for it made us so DIFFERENT. Each time my Dad had a birthday, he received a present from Mom, and each one was decorated with a large word FUCKER written, painted or carved on it. It might be a FUCKER-cake, a FUCKER-X-box, a FUCKER-toolbox, for example. The f-word would even be present on the inner side of a tie, where nobody else could see it. To my surprise, Dad never got angry or showed any kind of embarrassment; on the contrary, he would've been shocked if Mum ever broke with the tradition. 
However, she did - when she died in a car crash days before Dad turned 50. All by ourselves, we sat in the kitchen and drank. No one wanted to put up with the loss; deep inside, each one of us expected to hear the door open, to hear the familiar steps and her complaints on the traffic jams. Each one waited for an f-present to appear and wake us up from this awful dream. 
"Why the F-word?" I finally asked, to break the excruciating silence. 
"This is an old high-school joke," father answered. "You know, this is where I met her. Some jerks attached a sticker with this word to my back, and Sandy was the only one who cared to come up and remove it. "Hello, fucker" were the first words I actually heard from her..."
Suddenly his eyes stopped, focusing in surprise on something behind me and making me turn. On the kitchen window, fogged up with steam and our breath, we both saw the familiar f-word surrounded by little hearts. Most probably, Mom had written it while waiting for Dad back from work. 
Since then, he hasn't ever washed the f***ing window.