the wrong place to MASTURBATE
A good friend of mine asked me to write a funny story to lighten her mood. This is what came to mind. If you find it humorous please let me know. If you don't find it humorous then come back and I will write more stories to entertain and amuse. This particular story is all true and takes place in rural America. Don't judge a book by its cover or story by its title. Read on there is no danger...not much anyway.
Markeeta had worked hard to start her own beauty salon down a lonely rural road 20 minutes outside of a sleepy little Southern town. She had worked years doing hair to save enough to purchase, equip and set her place up just right. Marketa was a sweet lady and people loved to talk with her so they didn't mind going out of their way to see her.
On this particular day, it was early in the morning and a tall, nervous, man she had never met before came in to get a haircut. The majority of clients were women but Markeeta did not discriminate and was glad to give the man a haircut. Marketa introduced herself and the man introduced himself as Dave.
She had him take off his glasses, then Marketa put a cape over him and began to cut his hair. she began with scissors. "Snick Snick" went the scissors as she began. "Snick snick".
She noticed movement under the barber's cape where it covered Dave's lap. At first, she didn't pay much attention but she could tell his hand was moving up and down under the cover. The movement would stop briefly then as she spoke to him the movement would begin again.
She talked about the weather, about politics she even tried talking about baseball but up and down.....up and down went Dave's hidden hand.
Markeeta thought "of all the days for this to happen. I am here alone and this man is pleasuring himself right in front of me". Up down, up down. "Snick snick, snick snick".
By the time Markeeta reached for the clippers, the movement was faster.
Markeeta was a sweet and innocent woman, but she had heard about the ways of some men and had enough of this type of behavior. She was trying to earn an honest living and here was this perv trying to "rub one out" while she worked.
Dave sighed big.
Alone or not with this man, Markeeta was not going to stand there and ignore this type of thing. The neighborhood deviants would start lining up outside her shop if word of this got out.
As the cover went up an down, Markeeta grabbed a heavy wooden hairbrush and hit Dave in the right ear saying,
"You STOP that right now!!
Dave jumped, exclaimed "Ouch!" and swore while looking around bewildered.
The cover was removed and Markeeta was made fully aware that her new customer Davey,
Had been cleaning his classes under the cover of the barber's cape.
Dave was a nervous man with nervous hands. Going into a new place made him extra nervous and the way he burned off that nervous energy was to clean his glasses on his shirt tail.
Markeeta, poor dear, apologized profusely.
Dave left that day with a red ear, a free haircut and a story to tell.
This is a true story. The names have not been changed.
This freewrite was made in response to @gildedjack's freewrite challenge using masturbate as the prompt.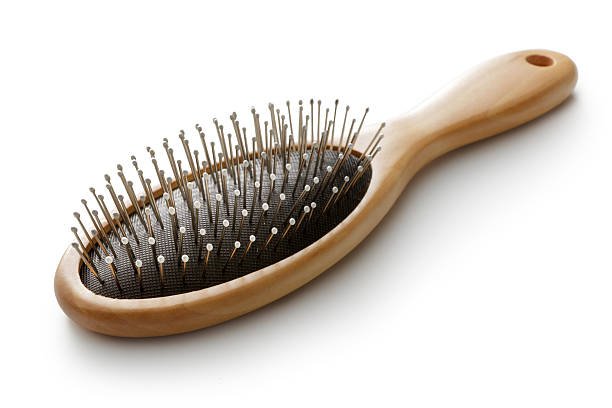 @enginewitty
@dreemssteem
@saffisara
@brisby
@natural-woody
@theredearredguy
@thesilverfox