The Outpost (story) - Part 2
The alien's words sounded strained, which only added to the sense of dread seeping through Ryan's bones. The only brothers they had left were those few starving on Earth.
The creature in the middle stepped forward and caught Ryan in an embrace, not too tight and not too close, grabbing his shoulders and looking him in the eyes. 'Bratru', he said again, nodding slightly, trying to make Ryan understand he considered him one of his kind. 'We've been expecting you'.
As the alien took his helmet off, Ryan saw that, indeed, under all that fur the creature's features were unmistakably human.
The aliens called themselves Ellissons, for, as their leader explained, they were all sons of Ellis, the hero who had led humanity to safety two million years ago. And just to make things perfectly clear, he flipped one of the maps online and pointed to the location of the Earth.
And the alien who was no longer an alien explained their race had been driven from its home by an experiment gone terribly wrong. A facility where they were testing a new form of energy blew up sending a massive shock-wave around the globe, leaving most of their civilization in ruins, scorching the earth and withering all plants. Few were spared and among them their mighty ancestor Ellis, who managed to get a small crew of survivors to a space ship. They had many ships at the time, but most were destroyed in the blast, only those protected by mountain ranges managed to remain undamaged.
The early earthlings led by Ellis set course for the planet the Exodus was headed, but that was a death trap and had been so for many millions of years. It was very much like Earth, the climate was moderate and the atmosphere rich in oxygen, only it was occupied by poisonous plants and bugs. 'Nothing more intelligent than that'. It was something in the soil, nobody knew exactly what as the only team of humans ever to set foot on that planet died within a week.
'This is why this outpost exists. It has been set up some twenty million years ago, by the first human civilization that had to abandon Earth. It's so close to our home, they all try to take refuge there'.
'But you said your kind left Earth only two million years ago', Ryan ventured.
'Those were others, nobody knows how many times our race had to flee Earth. Only one civilization that we know of left because a meteor strike plunged the Earth in darkness. The rest of them just managed to screw up things one way or the other.'
'You mean to tell us every time life began anew and evolved the exact same way?'
'It's not a new line of evolution, it's always a few that survive the most desperate situations, ice ages, radioactive dust, scorched earth. Some always survive until life becomes bearable again and they can start building another civilization', the hairy alien said, his eyes welling up at the thought of the home none of his kind had ever seen.
'You even speak the same language as us. Well, not identical, obviously, but adapted from the tongue Ellis spoke. When I called you 'bratru' I hoped you'd understand immediately. That's always been the word for brother, those who will inherit the Earth from you will still be brothers'.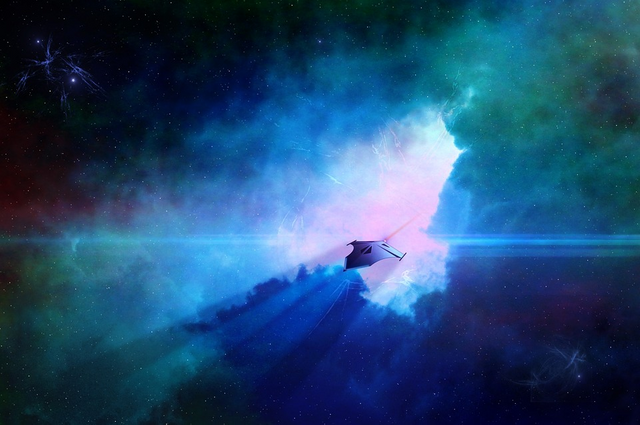 Source
As they were speaking, Ryan realized the Exodus was again moving, though not of its own accord.
'Where are you taking us?' If Aleksyana is deadly, there is no other livable planet around here.'
'Except for our rocky little place, Zyklop. Nobody thinks it's livable, as it's small and cold, but you'll be just fine there, once you grow a bit of this fine hair', the alien started to laugh stroking his fur-covered cheek.
He took out a portable device from a hidden pocket and the screen lit up to reveal images of a mountainous range dotted with stunted trees, overlooking a bleak town with small stone-houses.
'Is it big enough for all of us?', Ryan asked, half-wishing the answer to be negative so they'd have reason to look for a more hospitable home.
'Yes, you'll find you'll be quite comfortable there. And we'll be leaving, of course. Our job here is done. Now it's your turn to man this outpost. Someone will have to warn our younger brothers not to head for Aleksyana.'
'Where will you be going then?'
'There's a couple of wonderful places not very far from here. But we'll be settling on Tellus, I guess. I've always wanted to see the green waterfalls on it.'
'Why do we have to stay on this cold piece of rock since there are other planets around? I'm pretty sure arrangements can be made to monitor this region if others come and anyway you just said it will be millions of years before a new civilization will rediscover space travel. No need for so many generations to waste their lives on this barren rock', Ryan raised his voice, half shouting, half pleading. They had not escaped the ice age on Earth to be condemned to freeze on that forlorn little planet.
'No need to worry, we will provide for you, you won't ever be alone. Some of your children will eventually be allowed to move elsewhere if they are found worthy, which I'm sure they will. All of us here have relatives living in much better places. But you must understand, you will be saved, but we cannot allow first generationers like you to settle in our middle.'
'But we didn't do anything. We are innocent.'
The alien raised an eyebrow, no longer inclined to appear benevolent.
'The winter you told us about, how did that start? Was it an explosion, by any chance? Or was it a global war again?'
Ryan turned his face away, he knew the alien had a valid point and then there was the story of how they'd managed to board the Exodus and he certainly didn't want to talk about that.
'The outpost is here not only to warn other Earth refugees, it's meant to remind us all just how easy it is to destroy one's home. One day your children, the sons of Ryan, will get to live on Tellus, too. Or get to visit the Humming Gardens on Prometheus. It is for them you have to guard this outpost now'.
As the Exodus crew stepped off their ship, Zyklop welcomed them with its perpetual cold wind, which nevertheless carried with it a faint smell of pine. It felt like home.
Thanks for reading!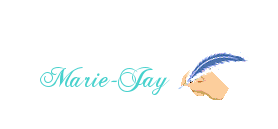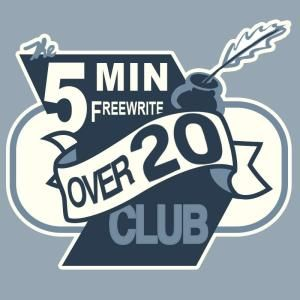 Story written for the contest launched by @art-universe in support of the upcoming game of @nextcolony. If you want to join, you can find all the details here.