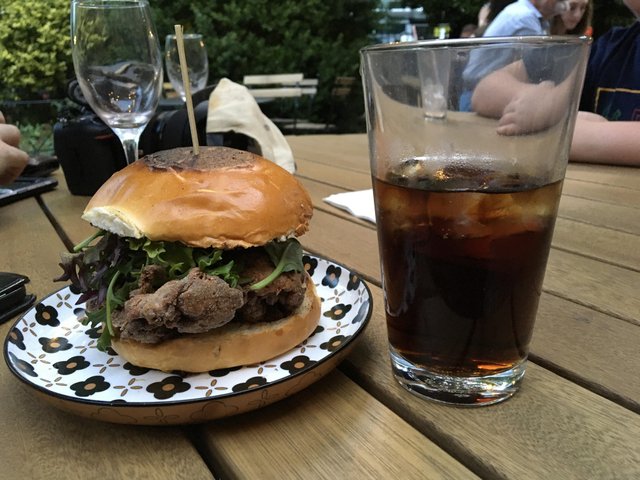 A chicken burger and a Coke No Sugar
A warm gust of wind embraced me like an old friend as I stepped out from the cleaning course I do on Thursdays and Fridays, and into the 38 degree Celsius day heat. I was free for the rest of the day and I was excited, despite the heat, as I stepped onto the bus that would take me into the city.
October 31st was not only Halloween, but the night of the Adelaide Steem Meet Up as well!
In the past, Halloween was considered "just an American tradition", against religious puritanical ideals, and often far too hot to be dressed up and going trick or treating.
But you should never underestimate how quickly Australians will make an excuse for a "piss up" (an alcohol fueled party) and get dressed up in costumes. Thankfully times are changing and there are modest attempts in the suburbs to decorate homes to be as spooky as possible, but the real effort is focused in the middle of the city with people dressing up and just plain having fun, despite the heat.
Although there are the way-too-early Christmas decorations already going up in the lead up. I don't bother trying to question it.
By the time I got to the city, the heat had lessened somewhat and daylight savings meant that we could gather around beer garden section of The Jade pub (formerly the Jade Monkey).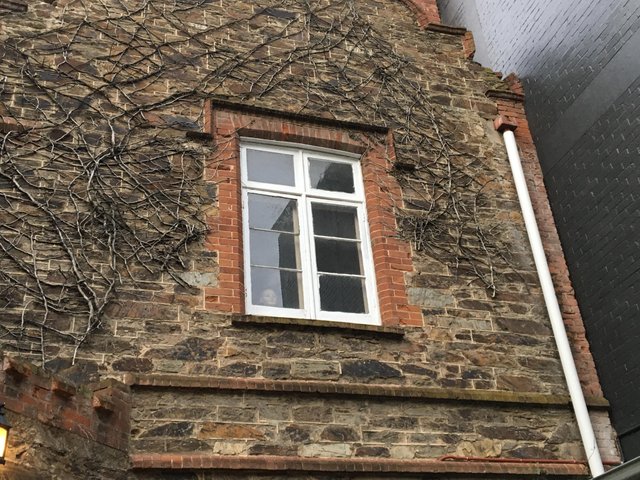 The warmer weather has dried out the vines for a spooky effect. And yes, that's a doll's head!
"I hope that's not contagious!", I joked upon seeing @minismallholding dressed up as a zombie, and her daughters were also dressed up in fantastic creations of their own. I think @holoz0r has proper photos of everyone.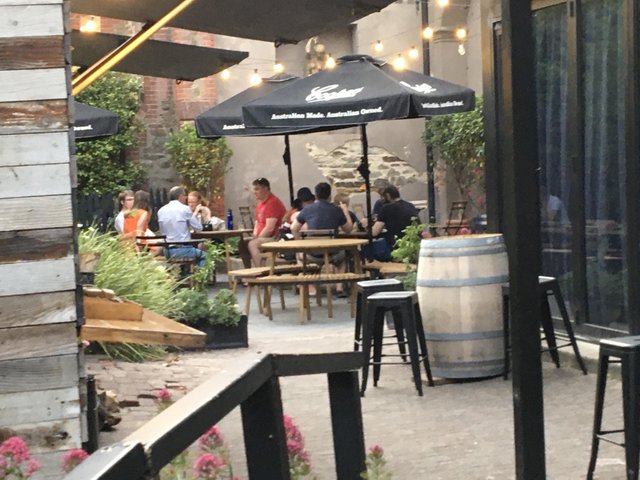 Most of the time we have the beer garden to ourselves, which allows us to talk about Steem, Splinterlands, and all things crypto and block-chain related, while also discussing the various life events that makes human interaction so important. Strangers bonding over Steem first and occasionally common interests. The human face of Steem, so to speak. That night, however, there was a band and a few other people milling about.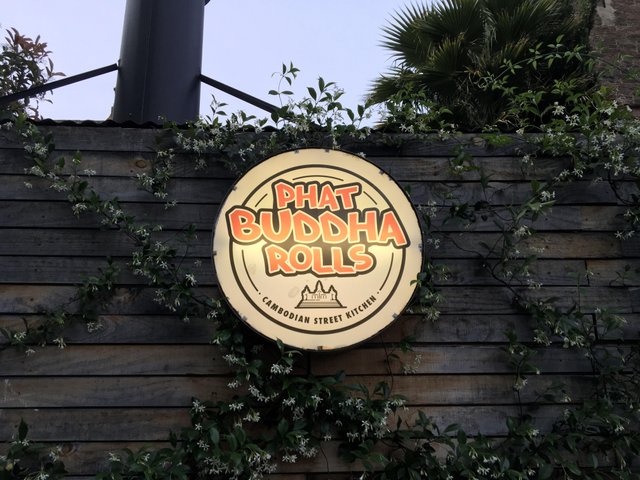 Food cooked to order
I can't remember if they still make the Vietnamese vegetable and meat bread rolls (Banh Mi) there, but they made the awesome, if slightly burned chicken burger in the first image. They also do potato wedges and chips made of sweet potato.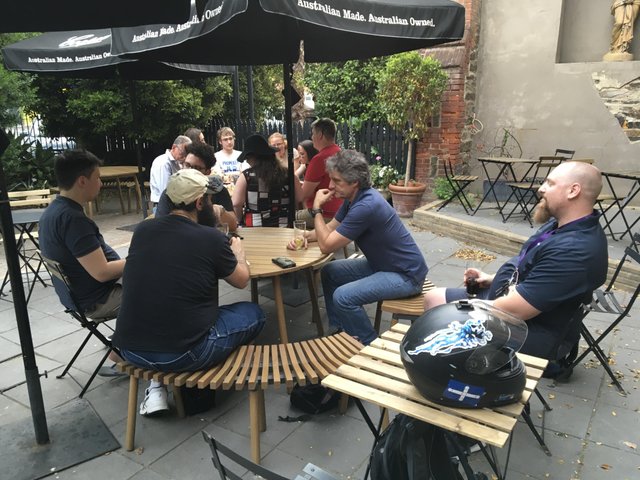 The atmosphere was electric! @thevillan overseeing @ctrpch and @holoz0r with enthusiasm.
It really was a great night, and I think a good time was had by all. It's great to see the Adelaide Steem community growing. There were probably about 5 other members that I know couldn't make it this month. Our goal, while still remaining decentralised, is to be one of the biggest regular meet ups in Australia. This particular night we had a total of 15 people including myself and I think it's going to be standing room only once Splinterlands takes off.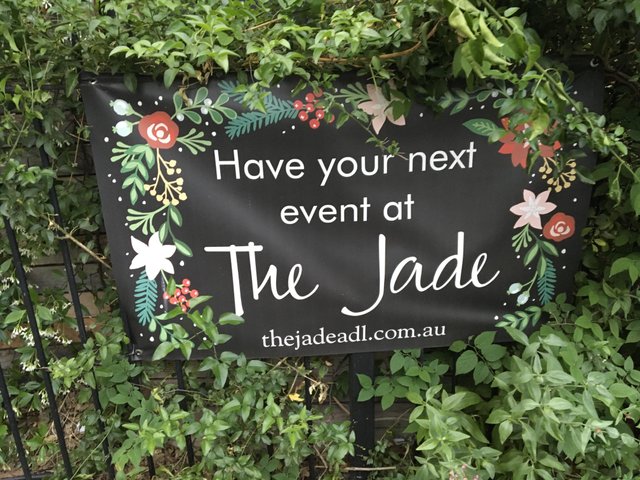 We're here on the last Thursday of every month.
If you're in Adelaide, South Australia on the last Thursday of the month, come and join us. It starts at 6pm and goes until around 9pm depending on what's going on. There's a drinks tab too! I'd love to see you there. :)
Thank you for reading!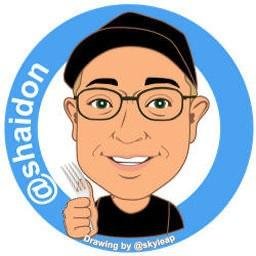 Shaidon's Seal Of Approval