Food Fight Friday!
late, I know, don't expect to be in the running....
So I do have a brief little story to tell.......
Last night I was meeting a friend at 7 o clock sharp for some great eats.....I had an hour or so to kill after work before the meetup....I know! I'll go ahead and write my #fff post and then just insert the pictures after dinner! Maybe a tweak or two....? Genius! Great! Two Birds! We got to the restaurant and the wait was longer than either of us felt like putting up with so off we went into the sunset to another joint for similar but different food. Goodbye pre-written post! It was a great meal and a good time was had. I didn't take any pictures alas so I had nothing to come home and show.........
But I didn't want to miss out on posting two weeks in a row.....!
So Behold Saturday Lazy Plate!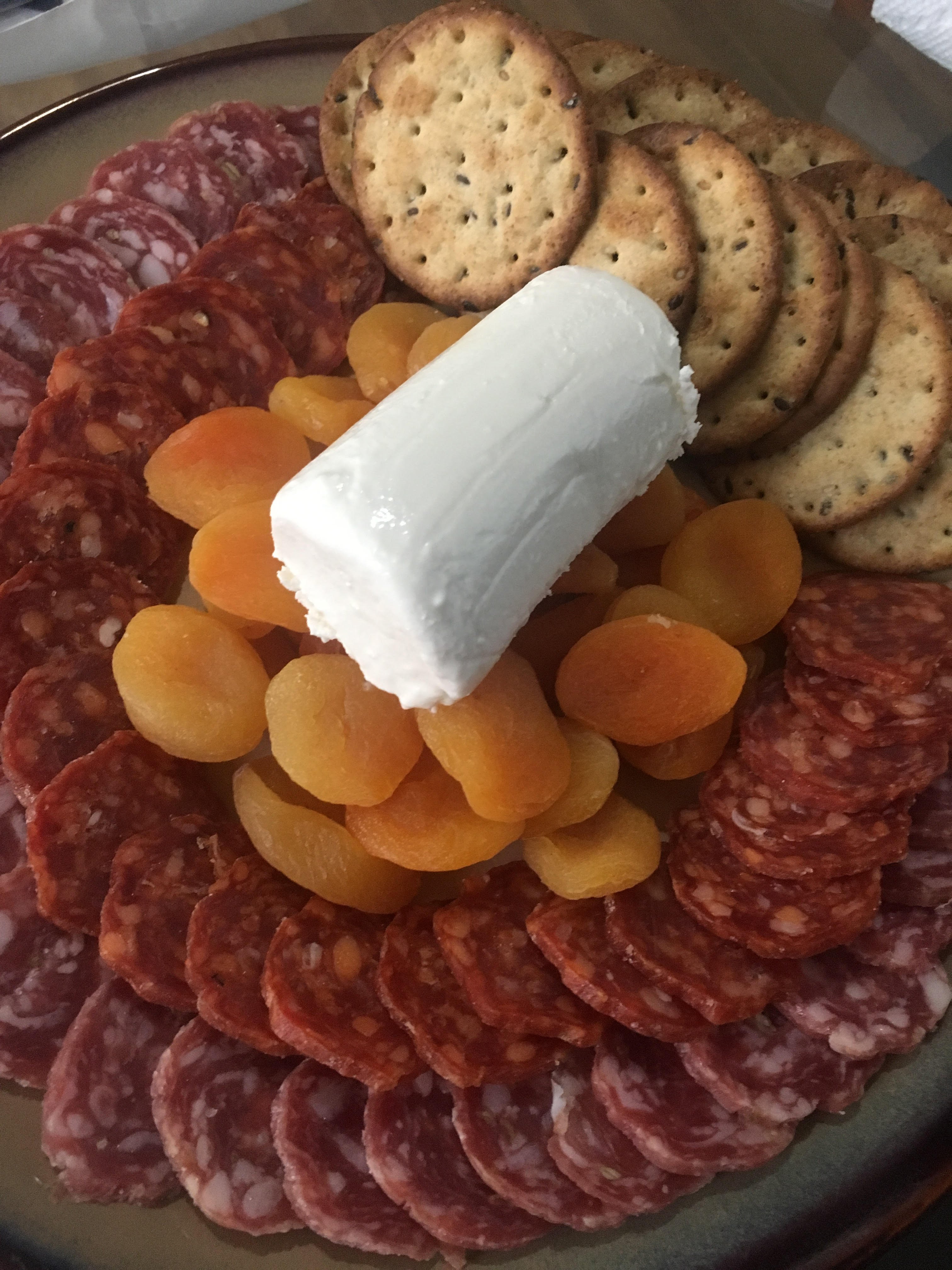 2 types of Salami
Dried Apricots
Honeyed Goat Cheese
Bretons!
Oh and a glass of wine for good measure.........clearly not pictured!
Everyone's stuff looked great this week!
---
Thanks again for your time and attention!
@jackofcrows
---

---

---