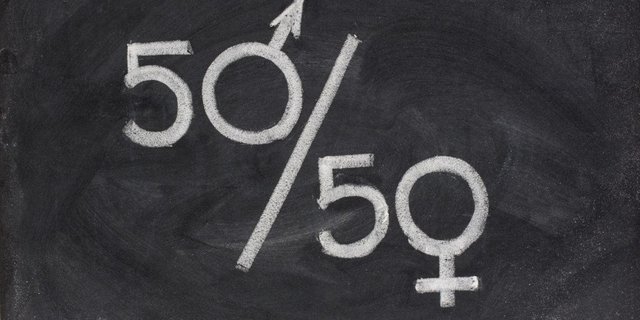 (
Image Source
)
Do I agree that women should have equal rights with men?  Certainly.  Do I agree with modern-day, third-wave feminism?  Not entirely.  A lot of people unknowningly and sometimes incorrectly define themselves as a feminist without really understanding what they might actually be instead.  If you're a bit rusty on feminism or its related terms, I'll be breaking them down for you, right here in this article.
What is Feminism?
Feminism - Noun (Source)
The belief that men and women should have equal right and opportunities
Organized activity in support of women's rights and interests
If you're already familiar with feminism and the gist of related current events, you can probably skip this paragraph.  Feminism is a hugely popular term, and there's a ton of websites focused solely around feminist-related news.  You almost can't go a day without at least hearing the term, and there's good reason for it.  This article highlights a lot of the controversial feminist topics if you're not up to date, including but not limited to: violence against women, family-leave policies, women in office, birth control debates, and closing the pay gap.  Everyone is pretty familiar with the subjects feminism applies to, and may or may not agree on certain points, but today this article is not about the controversies.  Those get enough attention elsewhere.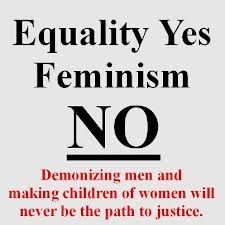 (
Image Source
)
What's Wrong with Feminism?
The biggest problem I have with feminism is that a lot of feminists can't seem to advocate for their own rights without trying to bring down or insult men unnecessarily.  I understand the radical hate towards the men that abuse women and try to oppress them, that's completely justifiable and rightly deserved.  However, wide-spread misandry in the feminist community is what I really dislike, and it's not doing them any favors.  I don't just dislike it because I'm a man myself, I hate it because it implies you can't advocate for your own rights without assaulting the opposition.  This article from the Huffington Post talks about how 94% of the 300+ people surveyed knew what misogyny was, but less than 2% could define misandry and even less knew how to spell it right.
Misogyny - Noun (Source)
Misandry - Noun (Source)
Think back to you were a kid in school - Did you ever make a friend or start talking to someone simply because they disliked someone you didn't like, or maybe you both hated the same teacher?
Now take that a few steps and several years forward and apply it to an event that just had an anniversary a week or so ago, 9/11.  Most Americans didn't know or didn't really care about the Middle East and Muslims and Islam until the World Trade Centers were attacked, and even though it was only the fault of a few radicals, suddenly most of our nation stands united against their entire existence?  Why?  Hatred.
Hate and disgust towards a person, object, or idea is one of the most efficient ways of bringing otherwise completely different people together.
Not all feminists are also misandrists, but the ones that are tend to use that hatred of men to try and convert women into feminists, or other feminists into misandrists.  More hatred doesn't equal more equality, in fact it only reinforces the spread between men and women that feminists are so desperately trying to close.  Not only that, but focusing on blaming men for everything that's wrong in the world detracts the focus on issues where men are actually at fault.
As much as instigating hatred can create allies, it can also alienate people.  A lot of people, myself included, refuse to identify themselves as a feminist because there's too many negative connotations associated with it; like misandry.  One such example is an actress from India:
"I don't want to be called a feminist, but I don't disown feminism." - Tabu (Source)
Feminism is a massively controversial topic in India as well, and Tabu most likely wanted to avoid the label to distance herself from the connotations I mentioned previously, but also because India is a highly patriarchal society, and some people don't want to admit publicly that they oppose it, in fear of damaging their reputation.
The important aspect to remember is that misandry is not feminism.  Some articles practically encourage feminists to hate men, with the justification that the hatred has no real effect towards men.  If you identify as a misandrist, you cannot also be a feminist by definition.  Advocating for different sexes to have equal rights is feminism, but as soon as that becomes the desire to take away rights from men, you've stepped into the realm of misandry.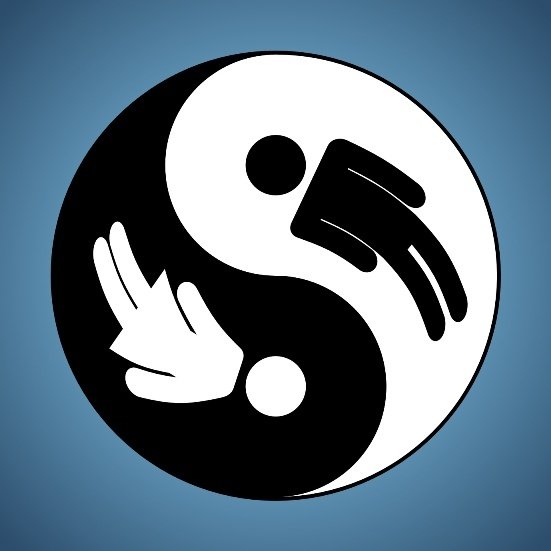 (
Image Source
)
Could You Actually Be an Egalitarian?
Egalitarianism - Noun (Source)
A belief in human equality especially with respect to social, political, and economic affairs
A social philosophy advocating the removal of inequalities among people
In terms of the protection of rights and interests, egalitarianism encompasses feminism, but includes things you might not consider.  Egalitarians consider not just men and women equal, but also people of color, people with different religions and backgrounds, which is why this philosphy may serve as a much better way to identify for some people.
If I had to identify as something defined in this article, it would be this, because at least there's not huge negative associations tied to it.  I definitely support women's rights movements in cases where they're needed, but not so much so that I want to insult my own gender and remove rights from my fellow man.  Being in support of people of different races and backgrounds is just icing on the cake for me; I want us all to be equal.
What I hate about feminism is the misandrist approach to it, where instead of trying to define men and women as equals, it's become more about demonizing men and making them lesser than women.
Thanks for reading! For more interesting content, be sure to Follow me @voltarius!