I'm putting together a special series for an erotic art show (my first gallery show!) and at least internet publication (including Steemit). The theme is "Empowered Erotic Communication".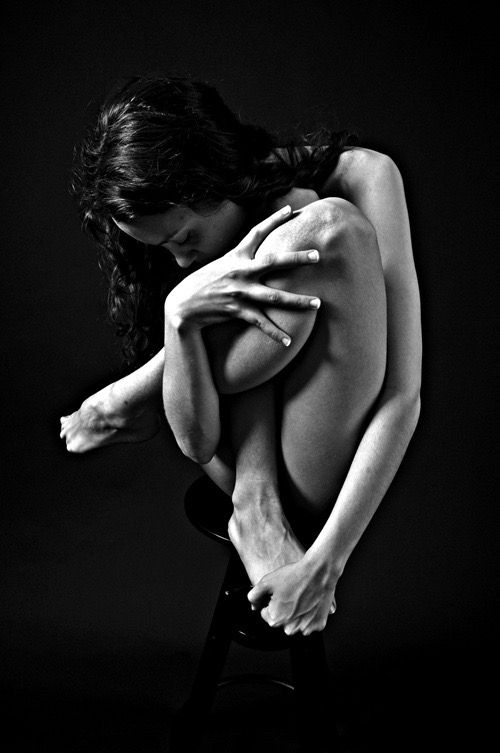 (Me, actually. Credit: Primitive Images. I've worked either in front or behind the camera going on 14 years.)
Here is a short trailer showing some erotic film directing work of mine - NSFW/18+ link:
https://d.tube/#!/v/lilycampbell/t5021iww
---
My first gallery show is set to be at Sanctuary Club in Portland, Oregon (https://sanctuaryclub.com) for the month of March with proceeds of print sales going to Call to Safety, a local domestic violence organization (https://calltosafety.org/). I'm also interested in showing at (and am speaking with) other galleries around the world. I have been directing and producing ethical erotica for the same company for almost a decade- and now I am venturing out on my own (It's new! It's exciting! Am so glad I found Steemit!). I have a desire to continue to do empowering, ethical work and get creative exercise while supporting myself.
I am creating a range of intimate and erotic art stills (from candid, suggestive, non explicit, or more explicit imagery, depending on each model), along with non-explicit short videos of each person(s) speaking to something along the lines of:
•Something erotic that they enjoy, focusing on clearing up misconceived notions (a female feminist but they enjoy being submissive? Etc).
•Empowerment through being able to share with lovers what they actually like; finding that voice and the benefits.
•The process of being able to figure out what they enjoy erotically, whether alone or with partners.
•Education on a particular sex subject/act that they like.
•Their personal relationship with their sexuality, and how that affects their daily life (do they feel more confident in their day after orgasming? Etc).
•How they feel about working with me if an especially profound experience for them.
•How capturing sensual and erotic imagery can be empowering to help folks appreciate and feel better about themselves.
I'd like communication, empowerment, erotic education on pleasure, and a focus on realism to continue to be traits of my work. My goal is to continue creating content that encourages folks to embrace themselves and feel unashamed about who they are and what they enjoy.
Am seeking couples(+) and models of all genders for this, and have a very limited budget. Short shoots and low-key is what I'm going for. This is a personal project so everything is out of pocket (trade ideas encouraged). Let me know if you or anyone you can think of is interested! I am seeking potential models worldwide, and some last minute models in the Portland, Oregon and possibly LA areas during the month of February.
I'm also focusing on simple boudoir and intimate, candid couples' photography/videography, whether or not for publication/this project (and I travel). Work opportunities that includes barter, payment or travel credit/vouchers are all very welcome. I love working with folks who simply want imagery of themselves for personal use. I'm also open to directing, producing, photography, consultation and speaking gigs. All of these things will help create more content in the future and help support me along the way!
Steemit earnings will be helping to pay for the costs associated with this first gallery show of mine (printing, frames, etc)! I am intending to create steemit posts and also a site that focuses on education and empowerment around communication and sexuality. Thank you for any support!
I want to keep this post safe-for-work, so please check out my website (it's SFW with clearly marked NSFW content) for more samples/info on me.
Xx,
Lily Campbell