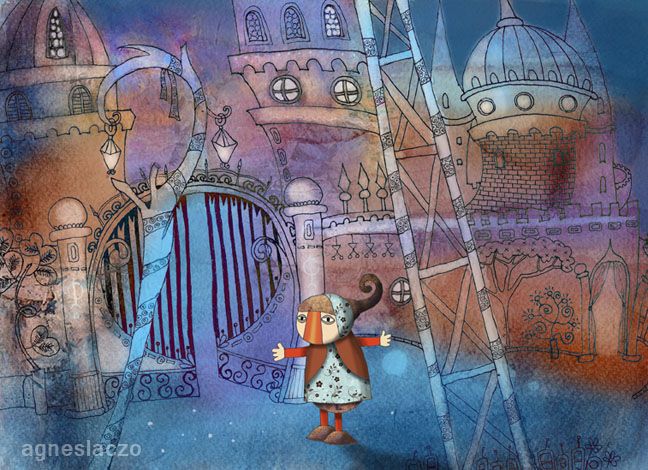 I have been not feeling well for the last couple of days, so i decided,
instead of me telling you a story about my drawing, i will
ask you guys to do it !
I would like you guys to come up with a SHORT rhyme or poem
for this illustration of mine! I would like to find out from your
poem what this place is, who is she on the picture, and
what is going on?!
FOR EXTRA CREDIT ( + 1 SBD ) If you even ad a small drawing to it
which you create for your story, that would be the best !
Make it colorful please!
Should be fun! :-)
The rules are the usual.
UPVOTE THIS POST WITH A 100 % VOTING POWER ( so i can stay generous )
RESTEEM THIS POST
MAKE A POST WITH YOUR POEM with a link to this post !
COMMENT ON THIS POST WITH A LINK to your post so i can find it!
USE TAG # fantasyland
I will choose 5 winners. Based on what i like the most.
FIRST PRIZE 5 SBD
SECOND PRIZE 4 SBD
THIRD PRIZE 3 SBD
FOURTH PRIZE 2 SBD
FIFTH PRIZE 1 SBD
PLEASE NOTE- If there are no more than 10 player, the contest is CANCELLED !
So please spread the word, resteem this post !
THIS SHOULD BE FUN !
I am looking forward to read your "stories"!
THE CONTEST ENDS ON JANUARY 31. (next wednesday)
( it is a short contest )
DON'T FORGET TO HAVE FUN WHILE WRITING and DRAWING !!!