All orphans should get a free place for living after leaving orphanages. It is a law.
And they get...not all and not at once and not places for life...but what?!
This is the freshest news from one of our regions - an official has become a criminal.
The head of the administration is suspected of exceeding his official authority.
Following the results of electronic auctions, contracts for the purchase of 9 apartments for orphans were signed.
At the same time, the suspect, Nikolai Artyushchenko - the official, signed an act of acceptance "indicating that the apartments meet sanitary standards and are suitable for housing."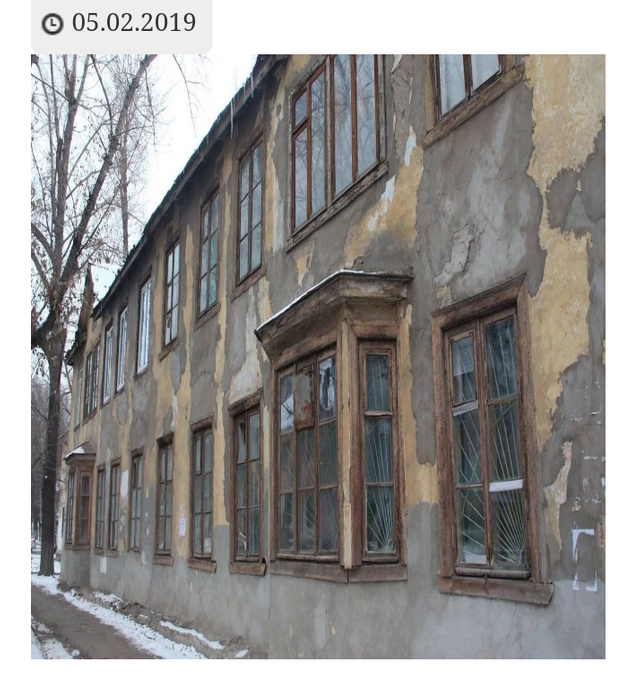 The amount of payment for housing is almost 9.5 million rubles! - about 150,000$!
However, it turned out that the acquired housing in fact were just barracks for prisonetsrs in the past!!
Also, the press service reports an expert opinion that the acquired housing does not meet the necessary requirements and therefore is not suitable for living.
It is a great business plan - officially to buy flats for 15,000$ for each, but in fact to buy barracks which cost nothing!
Poor orphans leave orphanages with a great hope in their hearts, but here cruel reality us waiting.
The law really protects them completely!
From many life problems.
But it doesn't protect them from reality and real wolves under masks of sheep - officials.
Russia has almost 0.5 million children without parental support now.
13,000 people leave orphanages each year.
Although the state helps orphans by allocating funds for housing, in 2016 almost 150,000 orphans did not have their own housing..
Where is money?!