Whistelblower Melanie Shaw, Imprisoned for Exposing Abuse.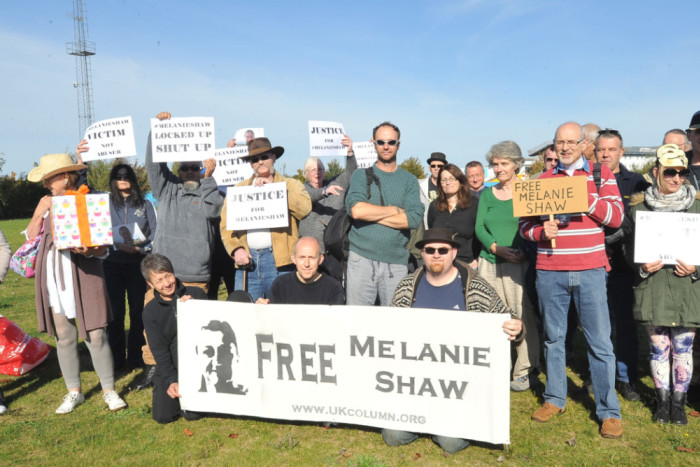 Source.
For those that are not familiar with Melanie Shaw she is a brave soul. Raped and abused from the age of 3 years old by members of her family, she was then passed to the 'care' of a foster family who also abused her.

As if that wasn't bad enough she was then taken into the care of Beechwood children's home Nottingham where she was abused until she was finally allowed to leave. Without receiving any help or support she quickly succumbed to a life of drugs and the streets.


---

Many years later Melanie came forward with evidence of systematic Child Abuse & murder in the Beechwood children's home. But instead of receiving a medal of bravery for standing up and speaking out, Nottingham police harassed, threatened and bullied Melanie Shaw. Threatening phone calls, being followed by police cars, false arrests, to having a mob of police smash their way into her home. Why? simply because she had come forward to expose what was still happening to children in Beechwood child home.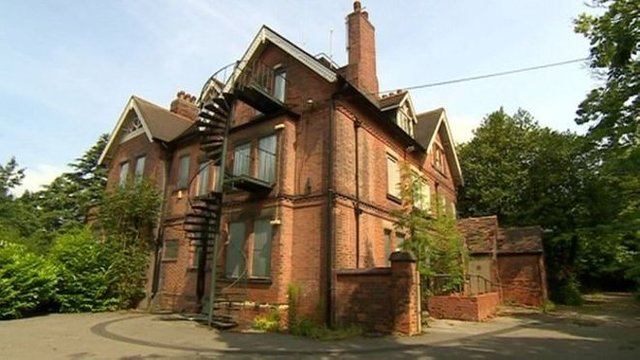 Source.
---

After going through hell in 'care', being harassed by police, having her child legally kidnapped by the state, they then bring false charges against her and convicted Melanie in a secret court.
This only goes to show how deep this problem runs, so deep that even the police won't touch it, so deep that whenever a story or some evidence comes to light it quickly evaporates into thin air. who ever's behind these horrors seems to be untouchable and way too powerful to ever be brought down.
Incarcerated in Sodexo prison, denied medical treatment, pushed into solitary confinement, bullied and denied her basic human rights, blocked from receiving telephone calls or letters from those who can help her. she is very scared and alone as you can imagine.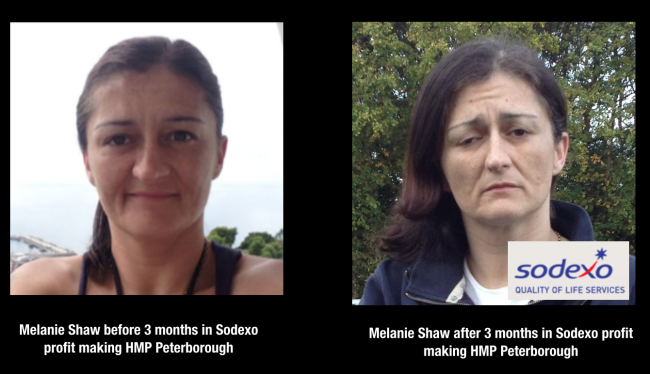 I'm guessing most of you have never heard of Melanie Shaw?
I'm guessing you have never seen this story on the news?
Why is that?




When you put 2 & 2 together it's not hard to figure out whats going on here, the people behind these crimes against children are protected by the system, because they are a part of the system, please show me some evidence to prove me wrong but why is it that we only hear about the Jimmy Saviles and the Ted Heaths once they pass away?
is this because when they were alive they were protected by the corrupt system they helped build?.
The simple fact that you are reading this shows that the cracks are starting to appear, the cover-ups are becoming harder to cover up. With the increasing use of platforms such as Steemit we can really start to expose these stories without fear of censorship, once on the blockchain it cant be hidden, manipulated or censored the way it does in the centralized world.
I know reading stories like these can be distressing but the only way we can start to do something about these problems is to talk about them, the only way we can put a stop to these atrocities is to shine a bright light on them for the whole world to see.


---
I grew up in foster care and I know way too many victims just like Melanie, this is the reason why I can't sit back anymore and watch things like this happen without trying to do something about it.
Here at @familyprotection, we are dedicated to spreading awareness about the corrupt and dysfunctional 'care' system but this story of Melanie Shaw would never be known if it wasn't for alternative news outlets such as UKcolumn who have been covering this story for many years now.
Below is the latest update on Melanie's situation.
---
If you think you are powerless to help, think again!.
By supporting Melanie Shaw you are showing solidarity.



By watching shows like UKcolumn you are getting the real picture.



No matter how big or small our actions are, one day they will all add up!