Pixabay Image
---
---
I have been pondering on this for a while, though am not married yet; I keep asking myself if am going to take a break from my work and career and stay home to take care of my children while my wife work. There have been several debates on if it is better for the family for one parent to stay home full time than having both parents work full time, even though I haven't yet taken a side which is ideal, probably because am not yet raising kids.
This is a life-changing decision, and it also depends on the family involve and their agreement. Even though a lot of men might not agree to this, especially in Africa where the husband's decision is final.
Being a stay-at-home father sounds like a perfect idea, women and wives would love it; but individual families have their own peculiarity and what works for A might be a disaster for B. The emotional state of the man in question is paramount as well as the humility of the wife, if these two factors have been checked, then it is a free-ride decision to make.
A man giving up his job on the hand might cause a lot of problems, some of which I have highlighted below as you read on;
THE FAMILY MIGHT END UP NOT HAVING ENOUGH MONEY
When a man, the father agrees to stay home and abandon his career; he also let go of his wages/salary, the spouse is working, fine; but her earnings might not be enough for the whole family. She might not be making enough as the husband which means the family will have to survive on just one source of income. In some cases where the wife earns big, still two earnings make things a lot easier for the family, their lifestyle would be completely affected by this decision; what they eat, what they wear, where they have vacations (that's if they can afford one).
One of the several downsides of this decision, it might have a lasting effect on the children in the long run and the real aim of such decision would be negated.
MAKES THE HUSBAND UNHAPPY
A full-time husband might become unhappy, his moral might become so low after a long time staying at home and tending the kids, changing diapers and so on. The father formal workplace could be a fun place, his colleagues could be his source of motivation, he might be missing the office cocktail/barbeque party etc. If a man had given up what he enjoys doing, then chances are he might have given up something that challenges him and interest him as well.
Exchanging days spent in professional environment with feeding his kids, doing laundry, dressing them could be overwhelming; many men are not used to house chores, or many were but long days of bachelorhood had made them different entities and this makes it hard for a full-time dad that had swapped his breadwinning position to take care of his children while the wife is away at work.
THE DARKEST EVIL SIDE OF WIVES
This is real, I have seen it and so are many of us reading this. Once a woman assumes the role of breadwinner; whether by mutual agreement or involuntary (when the husband loses his job), women tend to be aggressive towards spending and might even be reluctant to attend to the personal needs of the husband. A full-time stay home husband would have to deal with a nagging wife; she becomes extremely unfriendly and complains a lot about the husband's slightest mistakes.
Husband in this category becomes demoralized, unhappy, dejected and with low self-esteem. There have been cases where such husband run off with no traces, another set commits suicide as the way out.
THINGS TO CONSIDER BEFORE MAKING SUCH DECISION
Pixabay Image
---
The family can still enjoy time together while both parents work, since most children in every family spend the whole day in school, except on holidays and the infants; each parent can still spend some tangible time with their kids on Holidays, Weekends and in the evening.
Such family could afford a family vacation if both parents work and earn, this another opportunity for family bonding and special moments together. Though some culture considers it extremely normal for the wife to be a fulltime stay home parent, I must confess that it saves a lot of money and emotional stress for one of the parent to stay home alone while the other earn for the whole family, thanks for reading.
---

---
How is your week going, friends? Check out some of my latest Steem Blockchain writing below. I appreciate all the support I have gotten from you all!
---
---
FOLLOW-UPVOTE-RESTEEM AND MAYBE DROP A SUPPORTING OR CONTRARY COMMENT.....It's your friendly Neighbor @oluwoleolaide for Steem-Lagos-Nigeria-Africa-World!
---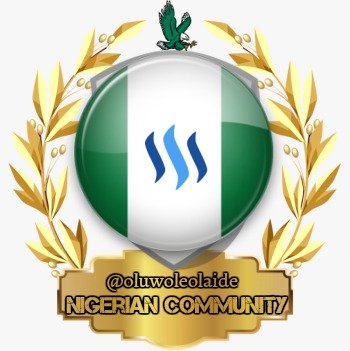 Badge courtesy of @jodi.pamungka Animated Footer by @rituparnaghos.