A Review of Whipsnade Zoo by a Person Who Hates Zoos
I've always hated zoos
When I was younger I hated zoos....and circuses that feature animals. I just always felt sad looking at poor gorillas and lions sitting in concrete enclosures in cold and damp England, thousands of miles away from their natural habitats. My hubby said he felt the same way. As an adult I've been to three zoos with my kids and nieces because they were eager to see animals and other family members suggested it as a day out. I have to admit that zoos have come a long way since I was a kid and I understand the outreach and conservation work that they are trying to do now. Our kids love animals, especially Mini Me 2. They are always researching about different types of animals so we decided to let them see them up close. So off we went to Whipsnade Zoo(https://www.zsl.org/zsl-whipsnade-zoo) in on a Sunday morning.
Highlights video
Watch the highlights and review by me and the kids and read on for more info:
If you're going to go to a zoo make it Whipsnade
We've been to London Zoo when Mini Me 1 and 2 were younger. They can't even remember it. It wasn't too keen on going back there as I felt that it was a bit outdated and the animals seemed cramped. We chose Whipsnade zoo which is also part of the Zoological Society of London (ZSL). Whipsnade Zoo is in Dunstable, Bedfordshire, and is the UK's largest zoo and one of Europe's largest wildlife conservation parks. It is home to 3,873 animals, many of which are endangered in the wild. I have to say I was impressed. I'm still not totally a zoo person (and will never be a circus animal person!) but I think that if you are going to visit a zoo make it Whipsnade.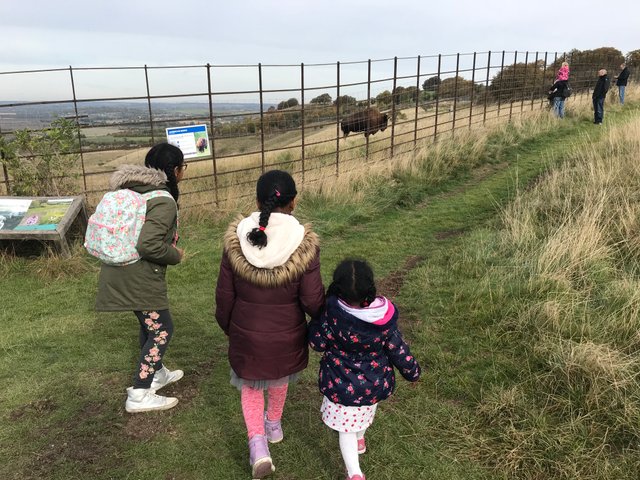 600 acres
The place is huge, around 600 acres, and the animal enclosures are roomier than the others that I've seen. The whole place is in the middle of the countryside so they have more space. It's also lovely being in the middle of the countryside, especially for city kids like my daughters. You have the option of taking your car into the zoo for £25 or you can park it in the zoo car park for free. We didn't bother taking the car in as we don't mind a lot of walking. Having said that, the kids were super tired after a few hours...but perked up once they saw the big outdoor play area! There is a big range of animals to see. Elephants, lions, tigers, white rhinos, Asian rhinos, hippos, giraffes, zebras and many more. There is also a farm with small goats roaming around and other animals that you can pet.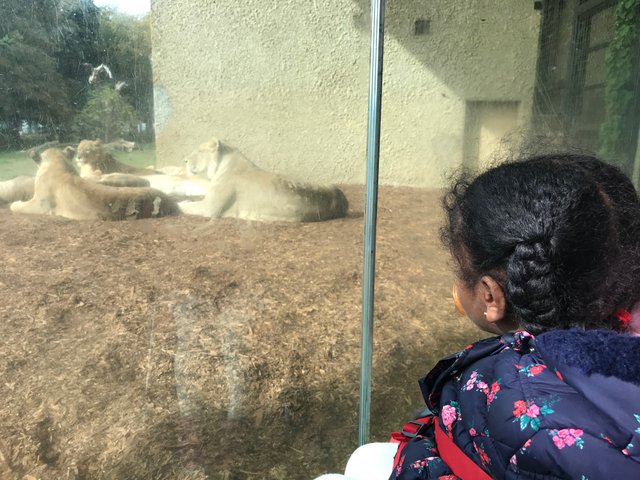 Farm and butterfly house
As well as the farm there is a butterfly house which you can walk through and see many types of butterflies flying around you....or into your face! We spent around four and half hours at the zoo but me and the kids could have happily hung out in there till closing time. Hubby was keen to get back to watch the Liverpool match though and the kids have school the next day etc. We didn't see the Red Pandas or the lemur and quite a few other animals so I think we would go back in a few years when Mini Me 3 is a little older. Plus it's impossible to see everything on one trip!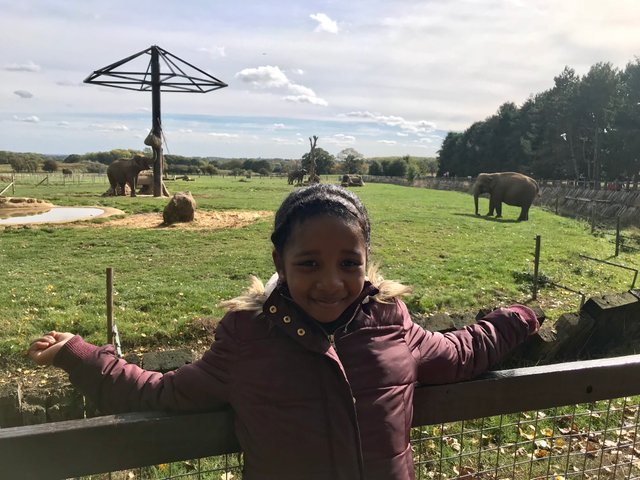 Tesco vouchers
Our visit ended up costing us 70p! This was because we had £32 of Tesco vouchers which we exchanged for vouchers to the zoo at three times the value. So a trip for a family of four (Mini Me 3 was free due to her age) was £96.70. You can't book online though if you use Tesco vouchers. This is the gate price and included a voluntary donation to the ZSL charity which I think is important for the outreach projects they are trying to do. Sadly a lot of the species that they are trying to help are in danger of being killed or dying due to loss of habitat in the wild. There is a lot of information about all the animals, their habitat and why they are endangered, all over the zoo and it's presented in fun ways so kids will actually want to read it! I think it's important for kids to learn about animals and the environment and how they all fit together. It helps them to develop a respect for other living things, and I think my kids definitely came away with a sense of that.
MummyImperfect x