I refer to myself here; Meaning I am willing, indeed, happy to be a hostage to failure. It may sound a little odd, however not to me. It doesn't mean that I accept failure as an ideal result in life, success is far better, only that I accept that it happens, and that when it does it's merely a precursor to success...Albeit after more potential failure sometimes. Here's why I'm a captive to failure.
I don't want to make too much reference to the recent hardfork and steem in general as I believe it's been done to death by people more qualified to comment on it than myself, and of course, those less so as well, however it's a good example I believe. No, I am not saying its implementation has been a failure, only that in failing can steem find success...It's failures that expose weaknesses in the system, weakness's that need to be strengthened or eliminated. So, this latest evolution of steem will do has done just that, as have past evolutions, which will lead to eventual success, greater success I hope, and a steem price that makes me a gazillionaire along with all of you. A bit selfish I know, but I'm just being honest - I want to be a gazillionaire, and why not? I'll get more time to write more...Luck you!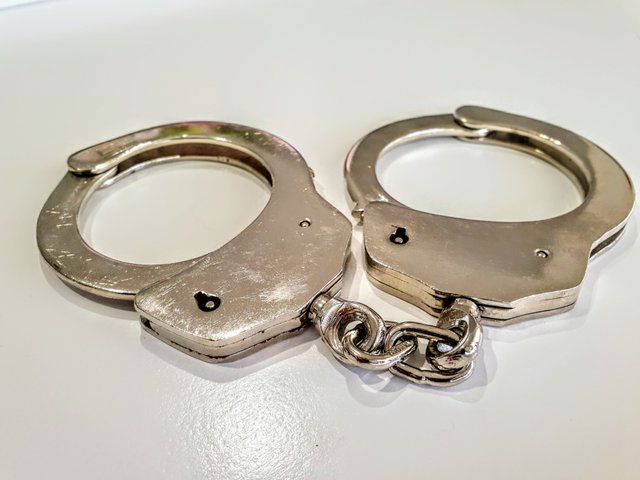 Failure and @galenkp
I've happily tried and failed many times. Many times. Each taught me a little more about the task or situation at hand, and with another attempt, and another, success comes; Sometimes, not always.
Still, I'm happy to fail at things...Those failures mean I have made an attempt in the first place and in my experience that's a lot more effort than many other's have made. So I've failed many times...A loser you think? Your perception is your reality so maybe so...But my reality is my reality and so no, not a loser. I'm a winner. A humble one, but still a winner. I like to win too. I bend every effort towards doing so. It's ingrained.
A history of failure
I started failing early on in life. I mean I didn't come out of the womb and win the 100m sprint at the 1972 München Olympics - I know, difficult to believe right? I failed at many things. But I succeeded at many things also. Each thing, either way, prepared me for the next. Hubris and ego-loaded success at sport taught me the value of humility. Failing to fit into the accepted norm as a child at school taught me of the cruelty of others, racial vilification and and how to deal with it. [I was picked on and vilified terribly for being brownish and having a "weird" name.] Success and failure, both my own and other people's, were constant companions and I'm pleased, now. Understanding and accepting the fact failure moves me forward took a while to occur though.
Failure's hostage
It took me along time to realise that each failure prepared me a little better for success next time. I had a perfectionist nature and whilst failure's occurred I didn't understand the significance until someone pointed out that I was holding back for fear of it! Fear of failure. Fear of failing? Me? No! Well, yeah actually...Yeah.
I worked on it though, pushed the envelope, and rather than not attempt a thing for fear of not being good at it, not achieving the desired result, I put myself out there, pushed a little harder, held myself out there a little further, became a little more uncomfortable. One of my influencers, Jocko Willink, would call it getting after it! And I did. And you know what? It didn't kill me...Didn't hurt that much, or affect my social-standing. It made me stronger. Yes, I failed still, but I succeeded more. Way more.
My tips on how to fail more
Remove your fear of failing, or conquer it, simply by attempting to do or achieve more things, seeking greater results. These things can be anything too. Afraid to eat better to lose weight in case you fail to do so? Do it anyway. Afraid to be a little more kind and humble towards your work colleagues for fear of them taking advantage? Do it anyway. Afraid to re-skill to seek a better employment and future for fear it may not work out? Do it anyway. Afraid to embrace failure for fear of failure? Fail anyway. Afraid to say hi, I'm so-and-so to that girl/guy you see at the café each day? Goddamn it! Just do it! You'll succeed or fail and either result will move you forward.
I think you get the point. It starts with the first step and who knows, you might just succeed...At the very least, through failure, you'll understand that that particular method is not the way to go to find the success you desire. Eliminate that from the list and go to the next.
My tips on how to succeed more
Fail more.
That's it. You might as well move on to the next paragraph...There' nothing more to it.
So, today I have succeeded in everything I have set out to do. I woke up, had a cuddle with Faith, [my wife, not my relationship with an imaginary friend], had a shower, went to work without crashing my car, pretended to work for an hour then headed over here [a café] to write about failure. Boom! Success all around. Having said that though, I'm looking forward to my next failure...Well to be honest, I'm planning for my next success, mitigating the opportunity for failure and preparing to be a winner...Whilst being open to failing, understanding why and trying again.
I am truly a hostage to failure and you know what they say about hostages right? They sometimes fall for their captors. This is the case for me. Failure is as much a part of me as success is and I do both in varying degrees depending on the situation.
---
Design and create your ideal life, don't live it by default
Discord: @galenkp#9209 🇦🇺
Hand cuffs are mine. If you are really good boys and girls I'll tell you a story about them some day. 😇😈 [Maybe]