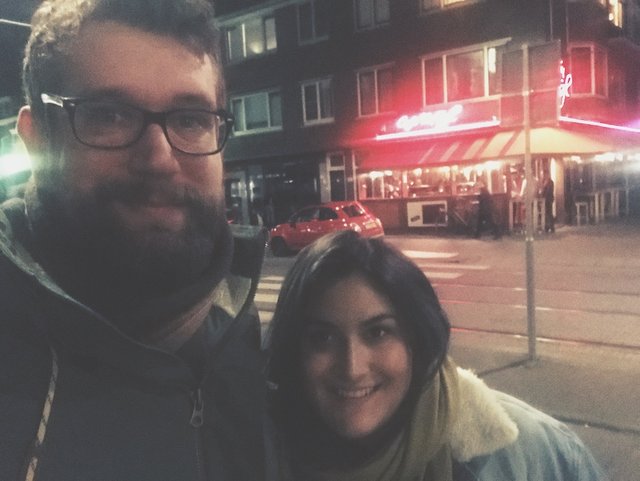 ---
When I said yes to @pennsif the other day to come on The State of Steem Forum tonight I sort of forgot what day it was.
February 14th, Valentine's day.
I know Bianca likes these things a lot...oops.
Luckily, she understood the importance of why I couldn't make it so we had valentine's day yesterday with a nice meal and it was fun.
@pensiff asked me to come on and ask some question to @blocktrades and @ned about the upcoming Steem.DAO.
I think I'm one of the only witnesses that has a bit more of a critical stance on the whole project.
Like I said before, I don't mind that it's being build. It's non of my businesses and a deal between @blocktrades and Steemit Inc.
But once it is build, the proposals on the Steem.DAO need a way of funding.
The route that's been taken now is donations only and then later the Steem.DAO will be used to decide which funding method will be implemented (Probably inflation, most likely author rewards.)
A way of reasoning that makes no sense to me. Building a platform first and then later decide where the money for proposals is going to come from.
These are questions that should be answered first not 2 months from now when it's finished. Especially if they require a hard fork.
Any inflationary changes requires a Hard Fork. Hard Fork requires consensus from witnesses. Witnesses get voted in by the community.
Because this Hard Fork most likely will directly affect the community it therefor also makes sense that the whole community understands why this project is needed and why it's valuable to Steem and why they should part with a % of their author rewards.
What value will the Steem.DAO provide to Steem that can't be provided today?
I'm on Steem every single day and there is an insane amount of development going on without a DAO.
I have been asking around if anyone could provide me with a proposal of something that can only be done by a DAO.
I have not gotten answers yet.
So I think it's nice that @pennsif invited me and I get the chance to ask these questions directly.
I'm hoping I get all my doubts taken away because i wish nothing but the best for Steem.
---

---
Please consider us for your witness vote if you think we deserve it here:
---


---
Vote for @blockbrothers via SteemConnect
Set blockbrothers as your proxy via SteemConnect
---
We are the creators of Steemify a notification app for your Steemit account for iOS.
Get it Here: