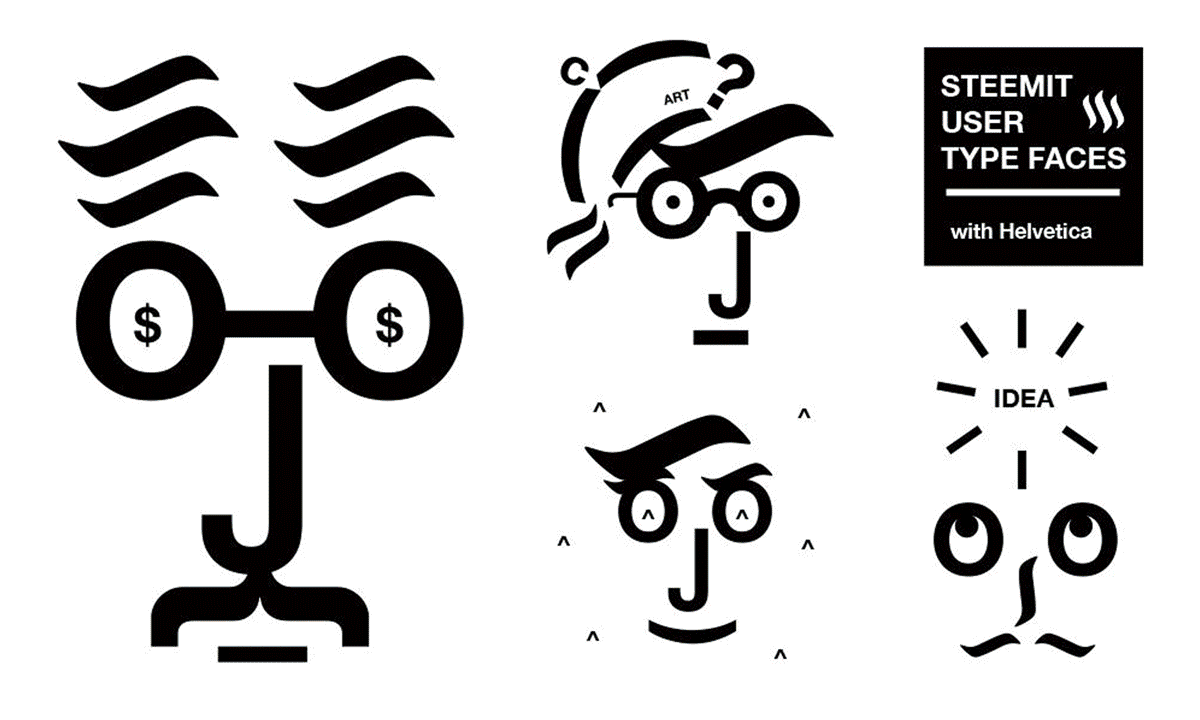 Preparing Exhibition Materials
This month, the @sndbox and @creativecrypto graphic design team will be hard at work. We'll be sharing mockups of our exhibition boards for Steem DApps and resources over the next several days. All of the graphics we create as a result of this exhibition (posters, infographics, icons, Steem explainer pamphlets) will be entirely open source and available for all Steemians to use.
---
Click here for more on The Crypto Renaissance Exhibition
---
This public exhibition will showcase the tools and resources built for creative professionals on the Steem blockchain and specifically how @sndbox members have integrated them into their practice and daily work. The exhibition will be open to all visitors for several weeks and serve as a free and public space for New Yorkers and others to learn about the Steem blockchain, the world of crypto, and immediately begin converging their creative work with the Steem ecosystem.
The Crypto Renaissance Details
Schedule: July 20 (Opening @ 7:00PM) - August 15, 2018
Location: 100 Bogart Street | Brooklyn, 1st Floor Gallery
Mockup Walls for the Steem DApp Tower
The DApp Tower is a 3'-0" x 3'-0" square base that rises 9'-0" into the air. It's a centerpiece of the exhibition. The installation will be an educational showcase for Steem applications, highlighting a handful of social applications built on the Steem blockchain. This post is an update surrounding the graphics and a mockup of one of the 4 sides.
This exhibition wall element rises 9' into the air and shows off some of the most creative talent across the Steem ecosystem. This artwork was made through our Crypto Art & Design challenge earlier in the Summer! Here are the artists who are featured on this installation:
@crittercrats, @steempampanga, @dinglehopper, @donnadavisart, @manouche, @katalinaooma, @ceheiberg, @anomt, @yanga, @aaronhong, @dunsky, @sumomo, @mbell, @yani98, @karenthfer, @anysia and @munadikiehl
Scroll down to get a feel for the exhibition boards!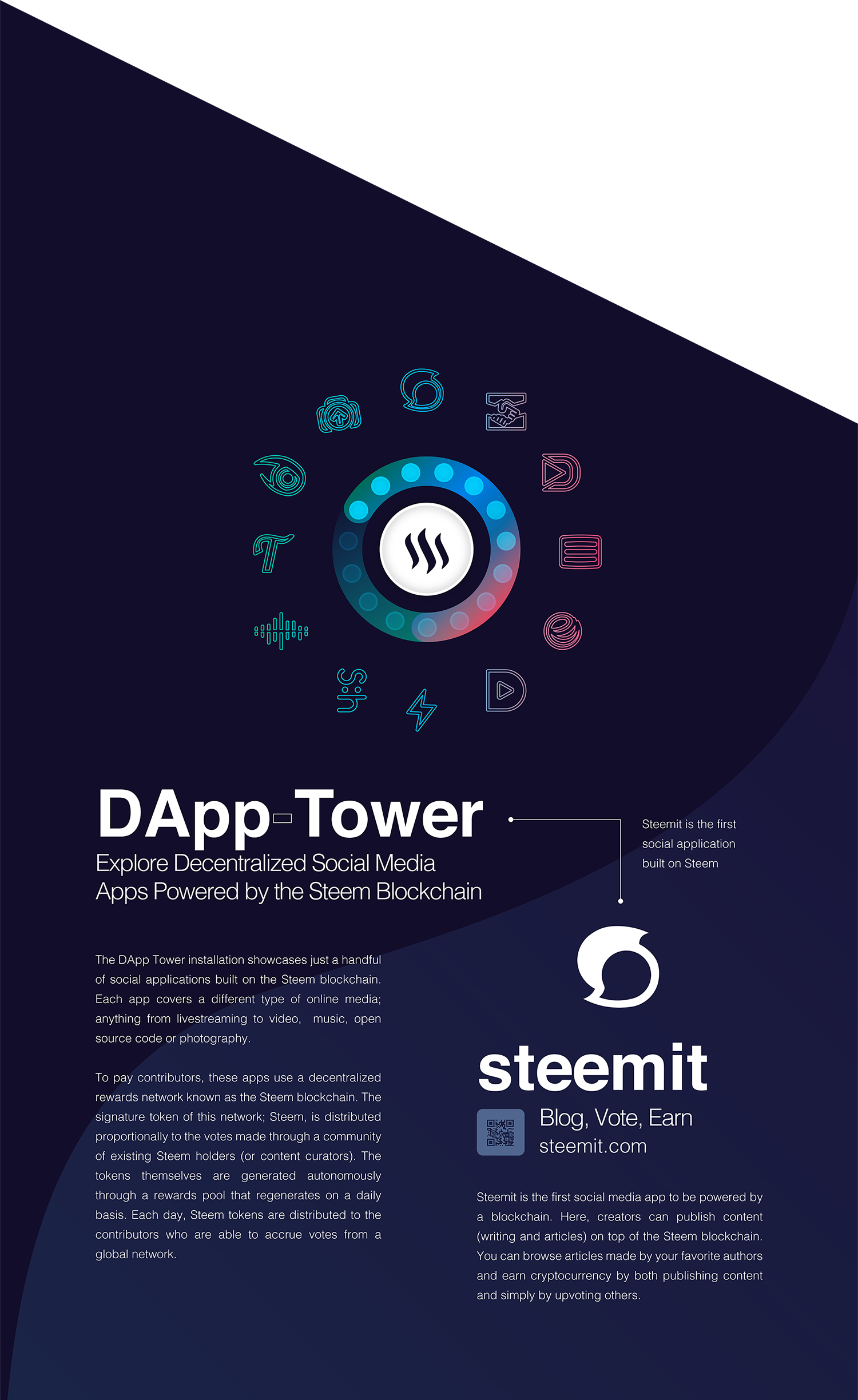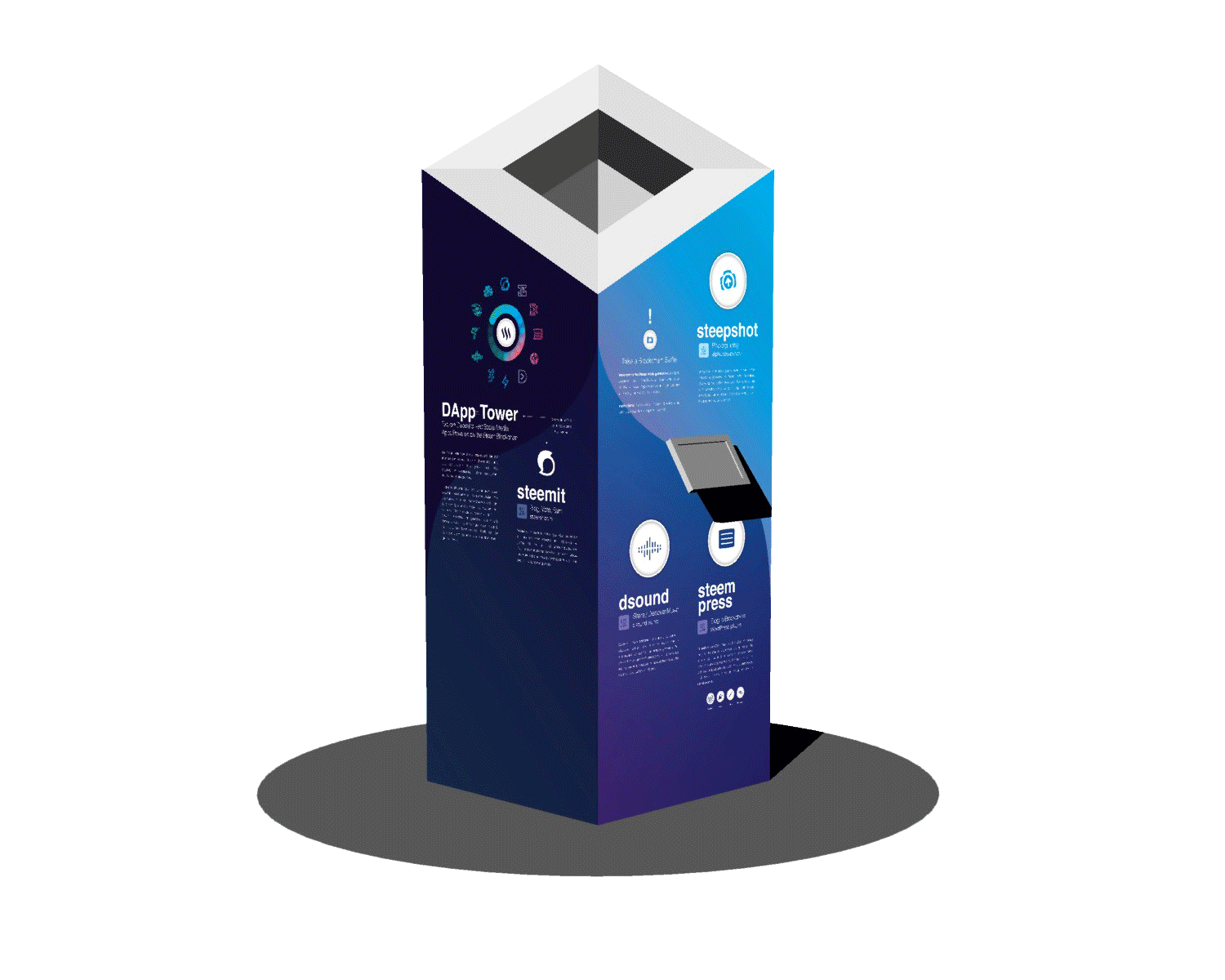 Every graphic element of the exhibition that we produce will be open source and available to the broader public to download. Our hope (especially with the posters) is that other meetups and Steem events can use this content to showcase all of the amazing tools and DApps available.
Open Source Posters, below:
These folders contain open-source assets (adobe illustrator files, icons and infographics) that will be used for The Crypto Renaissance Exhibition in New York City. These graphics were developed and used for signage pertaining to the exhibit and are made available here to the public to use under a Creative Commons license. All @sndbox content CC BY-NC-ND, 2018.
---
Click here for more on The Crypto Renaissance Exhibition
Our Fundition Page:
link here
---
Follow us on Twitter > Sndbox + The Creative Crypto + Facebook
---