Hey everyone, my first post here. I wanted to make this blog to inform people with honest reviews, and to give them an easier place to find eco friendly, natural, ethical products or companies. The majority of the time we, humans, will take the easier route. We don't even think about it. I know I can be guilty of it often. We might feel like we care about the planet because we recycle, maybe compost, and occasionally shop at thrift stores; but is the toilet paper you use made with recycled paper? Or the makeup wipes you carelessly throw into the trash? I'm not pointing fingers or blaming anyone because for a long time I did all these things without thinking about it, and without knowing all the options out there. If it was easier to change your products to eco friendly, and ethical products I would bet most of you would.
My first product I am going to review is the Native Deodorant.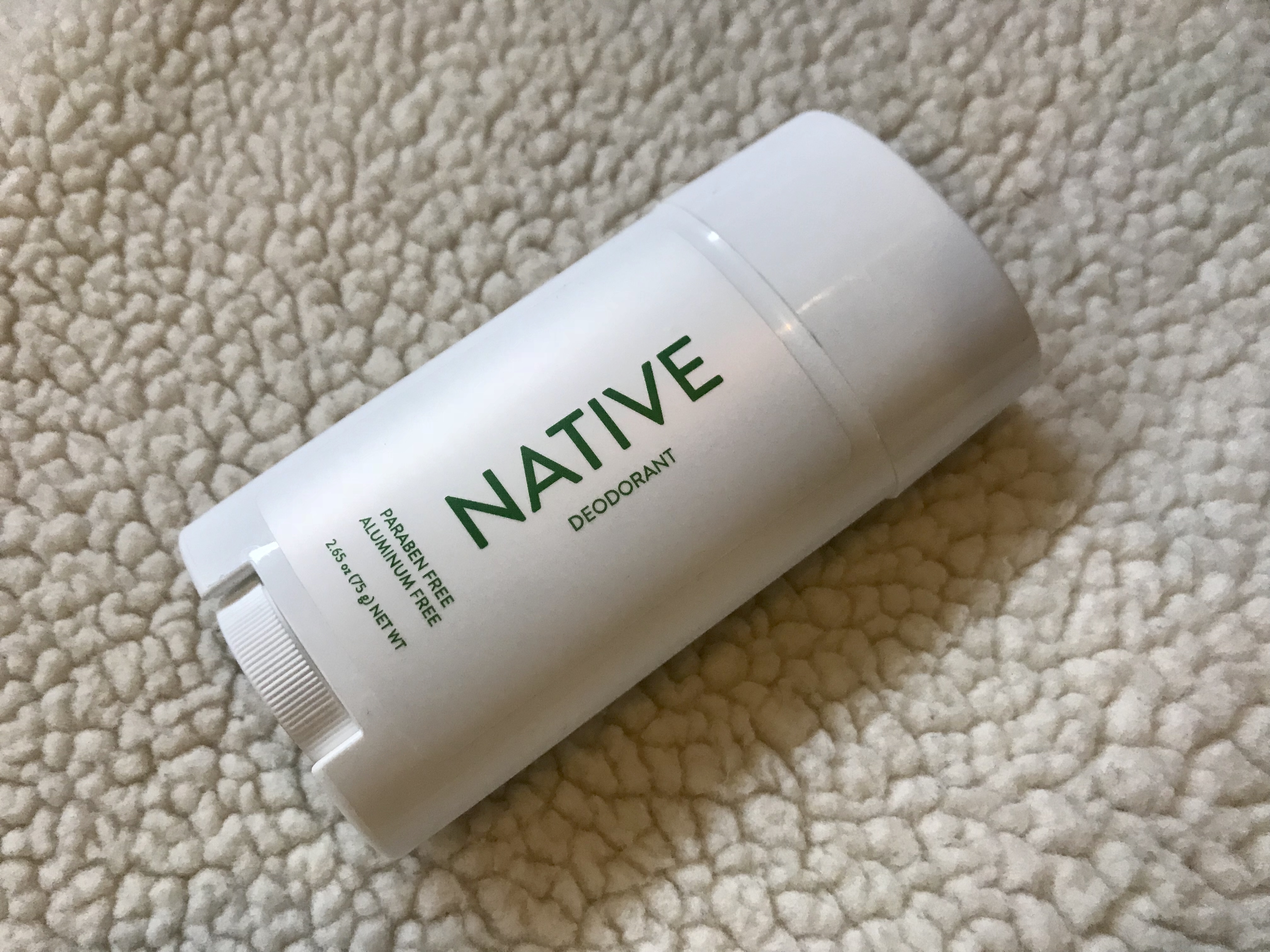 I purchased the Eucalypus and Mint 2.65oz (75g) for $12 (It's
in the mens section)
It is on the pricier side for a deodorant, but considering this is a product you likely use everyday you want to keep in mind quality and the harmful chemicals traditional deodorants contain. Native includes free shipping with their products which is a plus!
Why: Native Deodorant is made without Aluminum or Parabens, and they do not test on animals.
First Impression: Smell was amazing! I love how fresh and natural it smells. Goes on very smooth and soft.
Quality: At first I didn't think it would work for me, I tend to sweat a lot and am constantly worried about B.O. But I found after a week or two I had gone through a "detox" phase and now have no need to worry during normal days. I would recommend something stronger for high intensity activities, at least if you tend to sweat a lot like me. I don't want to distrupt anyones noses.
As well, It can apply a bit clumpy, but I just move my arms a bit to rub it in before putting on clothes, It can leave white marks but I will take that over harsh chemicals.
Ingredients:
"Caprylic/capric triglyceride (fractionated coconut oil), arrowroot powder, stearyl alcohol, baking soda, shea butter, coconut oil, hydrogenated castor oil, polyglycerol-3 beeswax (cera bellina wax), jojoba esters, tocopherol (Vitamin E), L. acidophilus (natural bacteria found in your body already), maltodextrin, glyceryl caprylate, glyceryl undecylenate.
Our scented deodorants include a proprietary blend of oils. Due to FDA recommendations, we use the term "fragrance" to refer to these oils."
Purchase Native Deodorant here : https://www.nativecos.com
I promise all opinions and reviews are honest and made by me.
This review is unbiased. I was not given payment or incentive to create this review. I have not included an affiliate link, nor do I recieve incentive or compensation for clicks on links provided.