ADTOKEN ICO within 24 HOURS
adToken ICO is up within 24 hours. Haven't heard of adToken? Here is an overview of adToken and info about the upcoming ICO.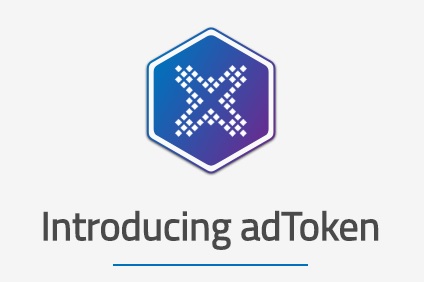 What is adToken?
adToken is the token of adChain, an open protocol on Ethereum that allows for the building of decentralized and ad-centric applications for the $175 billion digital advertising ecosystem. The first solution of adChain is the adChain Registry, a smart contract on the Ethereum blockchain which stores domain names accredited as non-fraudulent by adToken holders. adToken thereby aims to create the first decentralized and virtuous white list of reputable publisher domains. The adToken holders are supposed to pave the way for a new industry standard in digital advertising. The decentrally-owned domain whitelist - The adChain Registry - is a collaboration of ConsenSys, MetaX, and Data & Marketing Association (DMA), an industry group with 1400 active members and over 100.000 participants. AdToken holders will play an incentivized voting game to determine whether an applicant to the registry is a legitimate and reputable publisher or not.
Why adToken?
There is an unwitting purchase of bot traffic in digital advertising markets which defrauds advertisers of over $16+ billion annually (http://www.businessinsider.com/ad-fraud-estimates-doubled-2017-3?international=true&r=US&IR=T). Opaque supply chains provide cover for botnet operators who hide behind the black boxes of exchanges and deep within unauditable ad networks. Because these supply chains are generally paid on a cost per mille ("CPM"), their focus is towards maximizing views - irrespective of whether these views are from humans or bots. Due to botting being cheap and hard to detect, the problem arises of corrupt supply chains for advertisers. Hence, a decentralized and virtuous white list of reputable publisher domains is increasingly interesting for advertisers.
Who is working on adToken?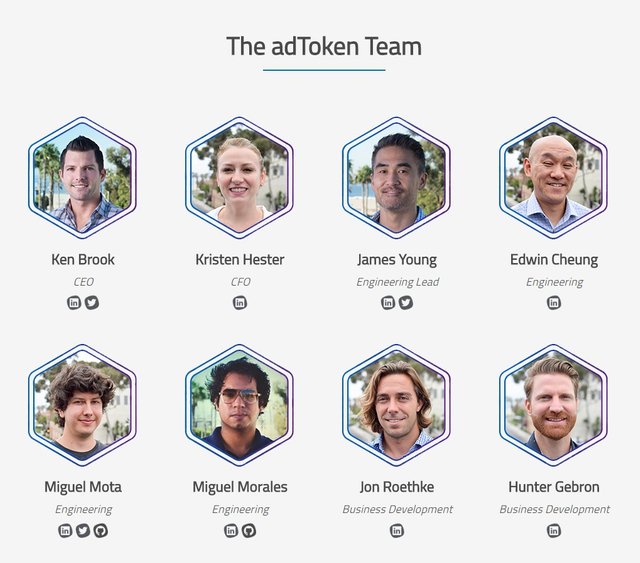 When is the ICO?
Token launch will be on June 26th, 2017, starting on Block 3933451, around 9am PST


What will happen with my mulla?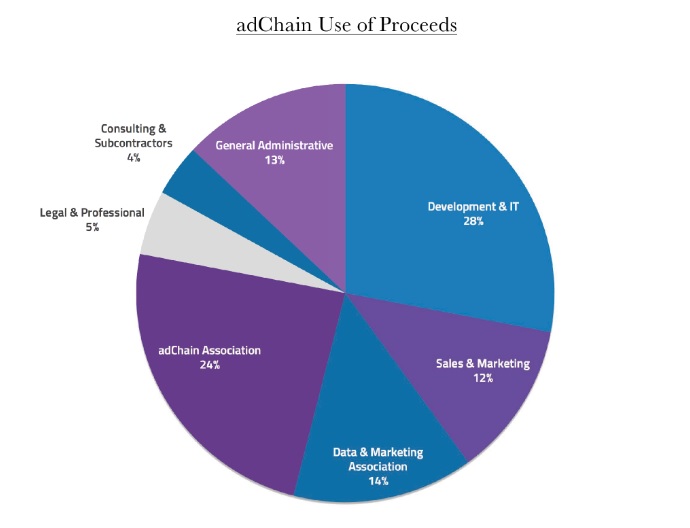 ConsenSys and MetaX plan to use part of the 40% retained tokens held in escrow as bounties for the community to build specifically desired functionality. After year one when governance is more fully fleshed out in the adChain protocol, ConsenSys and MetaX plan to post tokens in escrow and have token holders vote on whether or not submissions satisfy requirements for adToken's bounties – this ensures that ConsenSys and MetaX push further into decentralized control over the adChain system.

How can I participate?
There are some thorough instructions to participating. I would advise to visit https://adtoken.com/token/#instructions and take a good look.
Where can I find more information?
Website: https://adtoken.com/
Whitepaper: https://adchain-white-paper.docsend.com/view/qnce6gy
Team: https://adtoken.com/about/
Twitter: https://twitter.com/ad_chain
Github: https://github.com/adchain
Linkedin: https://www.linkedin.com/company-beta/17993371/
Medium: https://medium.com/@AdChain
Reddit: https://www.reddit.com/r/adChain
Slack: http://slack.adchain.com/
Difference between BAT & adToken? https://medium.com/@AdChain/whats-the-difference-between-adtoken-and-bat-a783a9ea106a
Liked getting to know an upcoming ICO? Please give me an upvote and follow!
Any questions? Any improvements on my article? Please comment below. Oh, and if you have a upcoming or lesser known project in mind that you would like to see next time, let me know!
Ps: already familiar with these upcoming ICO's?
Santiment: https://steemit.com/santiment/@steewrit/santiment-what-why-who-when-how-where
Musiconomi: https://steemit.com/cryptocurrency/@steewrit/musiconomi-ico-what-why-who-when-how-where
x8currency: https://steemit.com/crypto/@steewrit/x8currency-ico-what-why-who-when-how-where