ETHUSD - TECHNICAL ANALYSIS September 30, 2017 - Current Price $304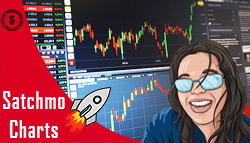 ETHUSD
Looking at Ethereum, in our previous ETHUSD analysis we were Bullish Above: $310 and Bearish Below: $290. ETHUSD has been quite range bound and sunk as low as $277 without ever cracking $310.
daily
On the daily time frame, we can see clearly an ascending wedge. Interesting to note the recent uptrend and subsequent decline is similar to the formations in the BTCUSD chart. An Ascending wedge is typically bearish and any tests of the lower trendline must hold in order to remain neutral.
In assessing we notice the stochastic RSI which never fully cycled and momentum has not been present enough to drive the price higher. I believe the Stochastic RSI will have to fully cycle into downtrend (oversold) and essentially reset before our next run.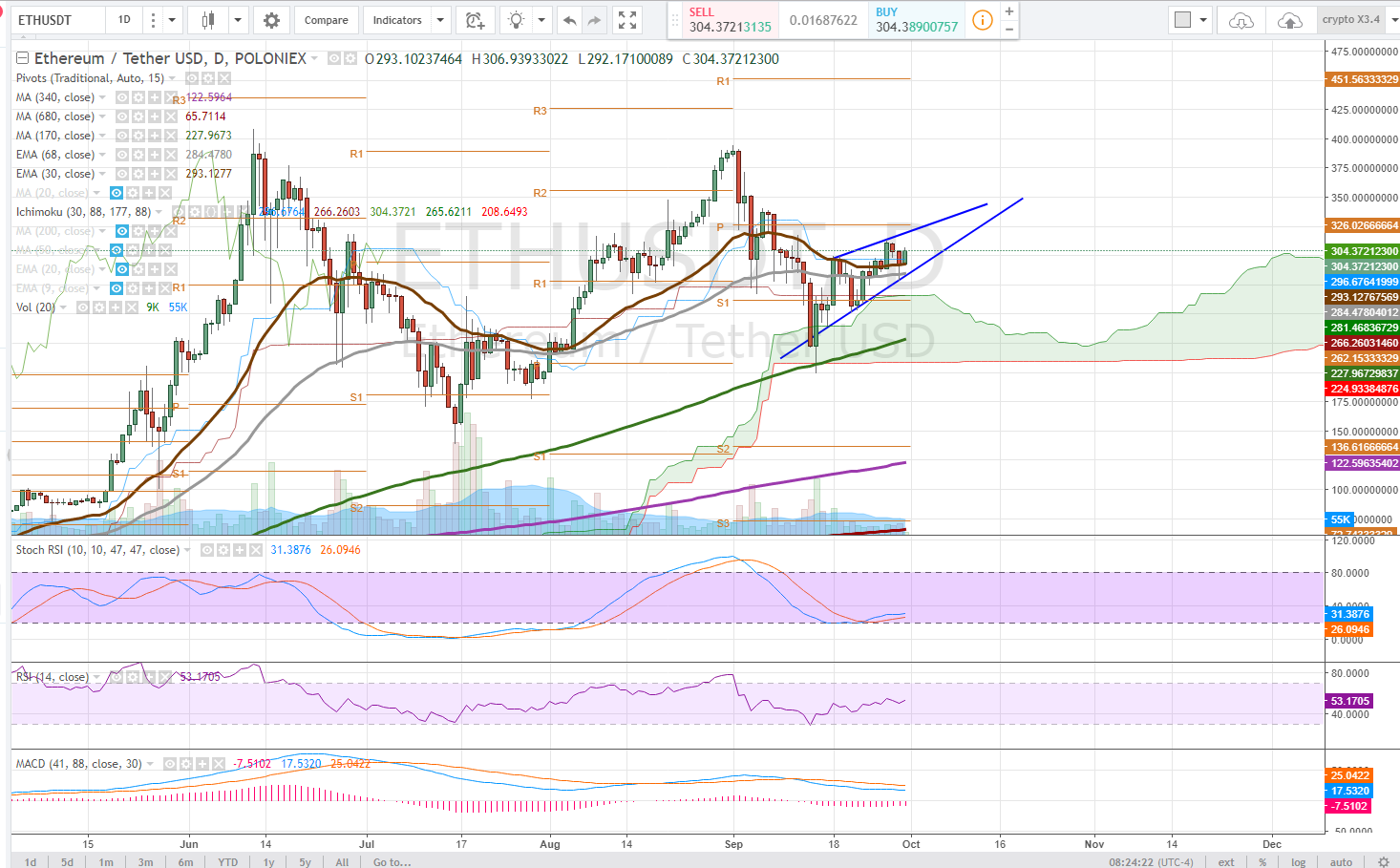 4 hour
On the 4 hour we notice some bullish moving average convergence and this is what makes ETHUSD more interesting, so while we are in a bearish chart formation, each of these moving averages which are contained within the wedge can work as a buoy to support price.
My opinion is the next test of the upper trendline resistance will result in some sell side action that drives a test of the lower trendline support. The stochastic RSI is falling from uptrend though it appears possible for another bullish cross back into uptrend on this time frame, which would deliver our upper trendline test.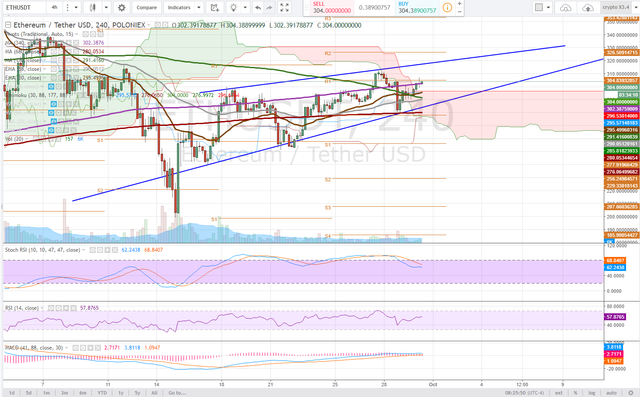 1 hour
A bullish MACD cross is about to occur on the 1 hour time frame and will drive a test of the upper resistance. Volume can negate the pattern as could a significant rally in BTCUSD. However, traders and investors should be prepared for more downside action.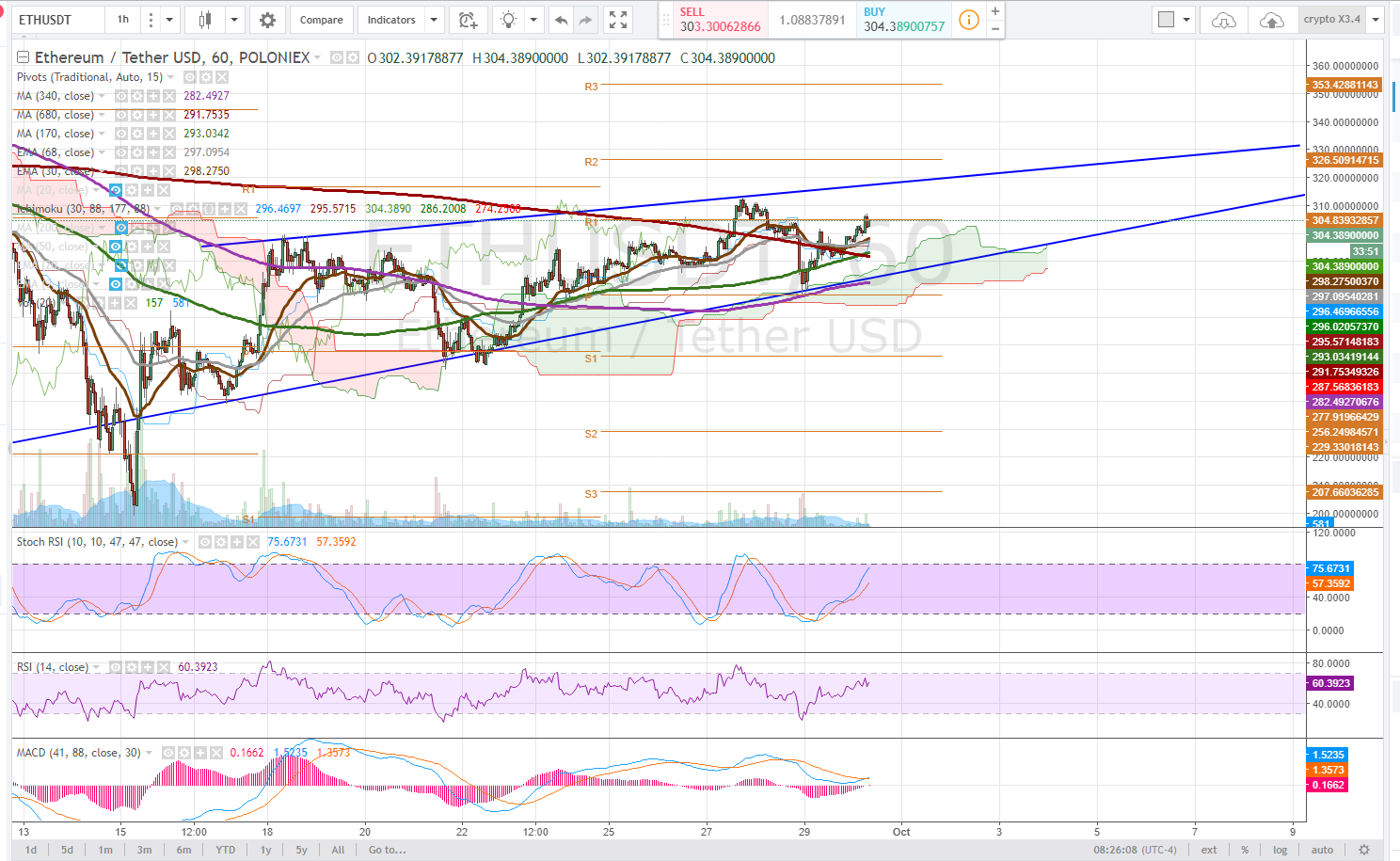 Bullish Above: $326
Bearish Below: $290
RISK TRADE: Short at upper trendline resistance test. Long if lower trendline holds and bounces on volume. Play the range.
Previous Articles:
ETHUSD
BTCUSD
XMRUSD
LTCUSD
U.S. Dollar Index
Follow at your own risk, Not a financial adviser, understand the risks associated with trading and investing. Manage your own Risk - in other words you could lose it all and I could give a fuck.