AdEx Crowdfunding is in 2 days! Ad Network on Blockchain
Most people missed BAT crowdsale due to network getting full, gas limits and such. It was a rage, people got really mad on this one.
Now we have AdEx, guys who are doing ad network on blockchain as Ethereum contract but with big difference - they already have first huge platform that will use this concept!
What is AdEx


So base on smart contracts and ethereum a transparent platform where publishers, advertisers or even daily people using the sites can see how fair everything is and how it all work.
Whos There ?
Another big reason to get into this is whos partners of this guys.



Bitmain - the biggest manufactuer of ASIC miners, WINGS succesful project on Ethereum that helps other good projects, Stremio a system for watching videos with 40 million download and BFG - huge crypto hedge fund.
WINGS Forecast
WINGS is a platform where people evaluate projects and based on good predictions earn money. WINGS is a technical partner of AdEx and started forecasting now.



So currently users predict that after ICO ends, all tokens will be worth 107 000 ETH.
How to Join
Get to https://www.adex.network/ and send ETH when time comes. Use myetherwallet preferably as usual with ICOs.
1 ETH will be 900 ADX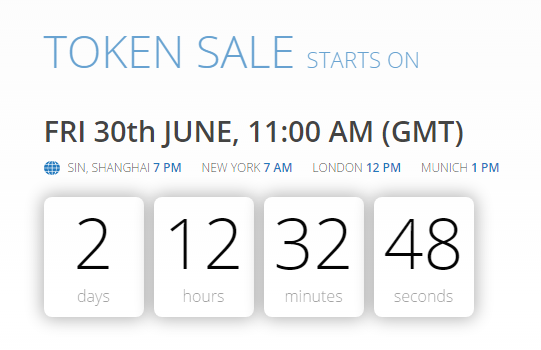 There is only 40 000 ETH to be raised here so on big player can take it all - be sure to be on time of the ICO.