Price analysis: Ethereum consolidates above $160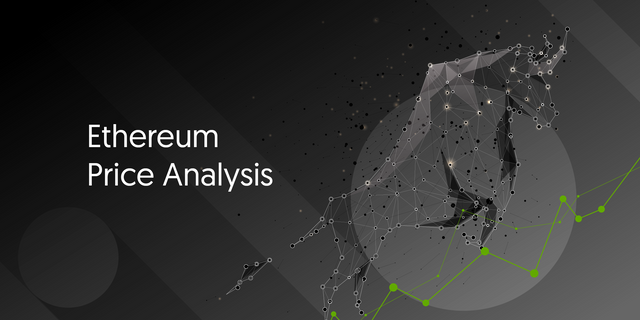 Fundamentals
The talk of major central banks issuing a central bank digital currency (CBDC) has picked up lately, as reports that both China and Japan are racing toward issuing a national digital currency have emerged.
This prompted Consensys, a blockchain company founded by Ethereum co-founder Joseph Lubin, to release a whitepaper describing a practical proposal for central bank digital currencies on the Ethereum blockchain.
"We believe that Ethereum is the best-suited blockchain network for the kind of maximally secure, global-scale, interoperable settlement platforms that CBDCs require. But we are well aware that there are many other possibilities," it is said in the whitepaper.
Consensys outlines that a permissioned blockchain, built on Ethereum, would allow for central banks to retain control over the onboarding and distribution of the CBDC to the intermediaries.
"As an Ethereum-based platform, it would be easily interoperable with the public Ethereum network as well as other blockchain networks, allowing for broad, far-reaching use cases in many different contexts, including in settlement networks in other jurisdictions," the report highlights.
In the meantime, Vitalik Buterin has continued with a strong media presence to discuss ideas relating to Ethereum 2.0. Accordingly, Buterin believes that, technically, it is possible to merge Ethereum Classic (ETC) with Ethereum 2.0 shard.
You can just use the same merger process to import the Ethereum Classic state that is planned for ETH. Then, the ETC execution environment code would enforce a different exchange rate vs beacon chain eth, based on the rate at the time of the merger (or some other pre-agreed formula). "This is if you want to re-merge the currencies," noted Buterin.
Many analysts believe that ETC is well-positioned to take some of Ethereum's current users onboard, should the 2.0 version disappoint. Moreover, ETC's compatibility with Ethereum-based DApps gives another big plus to ETC.
The compatibility with Ethereum is one of the focuses of ETC's developer team, according to Bob Summerwill, the Executive Director at ETC Cooperative.
Ethereum is by far the dominant smart contract platform (something like 90-95% of all DeFi apps are on ETH). Compatibility means that such dapps can trivially be deployed on ETC as well," stated Summerwill Ask Me Anything (AMA) session with Messari.
Summerwill also believes that ETC is better suited for DeFi projects than ETH, given that DeFi remains the largest, and the most significant sector within Ethereum. According to stats, the total value of assets locked in Ethereum's DeFi ecosystem is nearly $670 million as of December 31, compared to $300 million recorded a year before.
"ETC is Ethereum too and with complete compatibility DeFi projects could target ETC as well very easily. I expect to be talking to many, many DeFi projects in the coming months, giving them the "elevator pitch"".
For the full technical analysis, read here