Etherium (ETH) Short - Bullish to 1000$ till April - Support line till 700$
ETH had a fantastic year 2017 but let us look at the current situation in that unsure market.
ETH might show us a light bullish pattern since 3 weeks. The uptrend goes slightly up again and indicators are showing us that we shall buy.
Traidingviews technical analysis radar shows us that there are currently more analyses that are saying that there is a buy signal: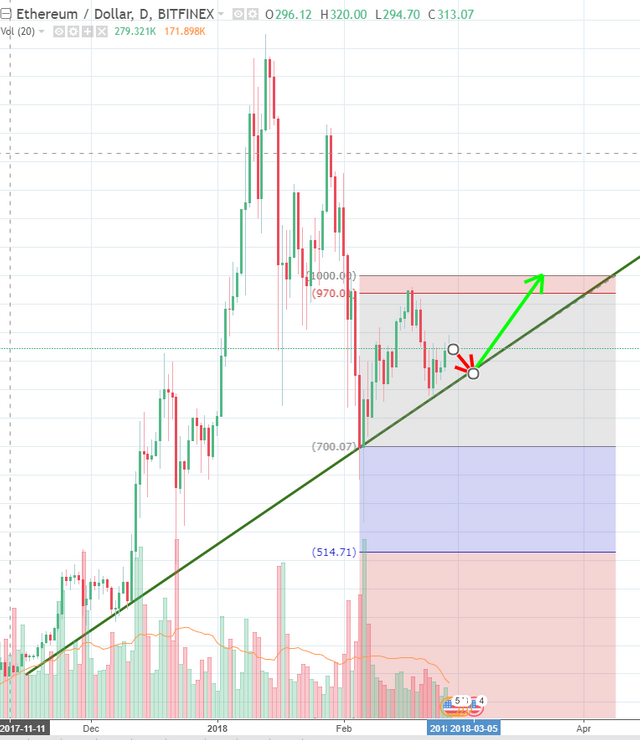 Want some charts like this? Go to www.tradingview.com
If we follow the uptrend we will see back the 1000 $ mid-April.
With 700 as the local bottom, I think that if ETH will reach that support line no holding back is there and will result in going down further.
With this slightly bullish recovery phase, we can hope to see the 1000$ in a few weeks reaching them in mid-April.
The tides are settled down a little bit and we should are able to see a positive triangle formation toward to the 1000 $ zone.
If you invest now you would make a gain of ~ 15% till the mentioned time frame.
This information is not a recommendation to buy or sell. It is to be used for educational and informational purposes only. Remember Cryptos are a high-risk asset.