It seems like someone has stolen https://twitter.com/boshen1011's coins and is dumping them on the market currently. His Twitter is also hacked as you can see by his latest Tweets.
Jack Peterson tweeted this under an hour ago: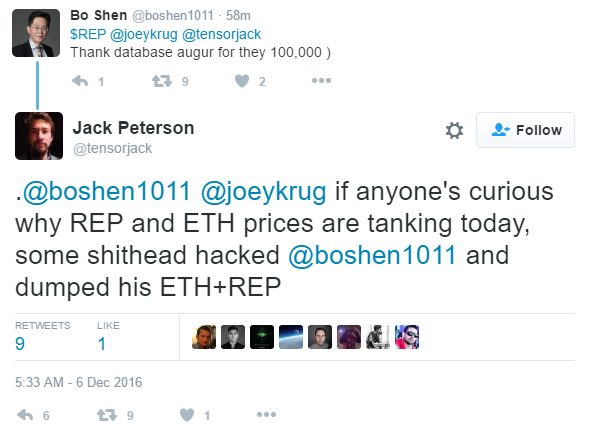 and the hacker responded with: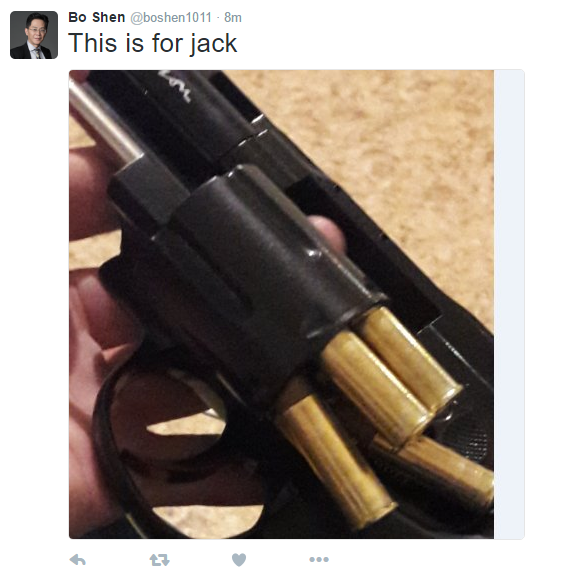 What a world we live in... Just wanted to tell all ETH & REP holders to hang on tight. Might be a good timing to purchase some after the hacker('s) are done dumping.