My idea of God
There have been different issues coming up in debates around the world. More recently in Africa, people are getting awakened; at least that is what they feel. They feel religion is a scam. They feel they have been lied to. Someone told me that Jesus is not His name, that the name is gotten from Zeus and that they lied to us because his real name is Yeshua. I then said what if that was the Anglicized version of his name. My co-debater agreed to that. She was just trying to make sense of things for herself.
Here is the deal.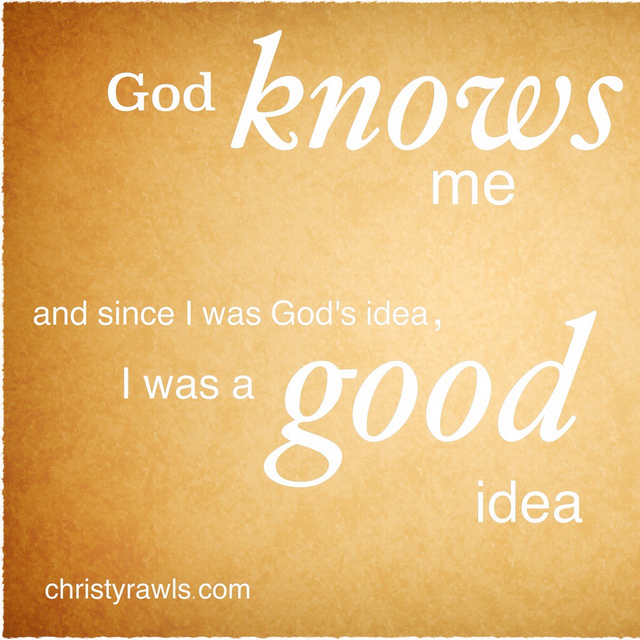 It really does not matter what they say about Christ or how they say it. What matters is that I know who he is. I love Him and I appreciate his love for me endlessly. I keep telling people God is not a being you rate with your physical brain. The brain is damn too retarded for such complex simplicity. He made that brain, you know.
As far as I am concerned, knowing who God really is , is a gift. Once you have it, you are a winner in all spheres. Your confusion gets removed. You don't know everything, but you know one thing; that he is everything that was, that is and that will always be.
He has been my friend, when I was alone and confused. He has been the only words I hear when everyone doesn't even know the right things to say to me. He has been my God even in the times when I didn't know what the meaning of that word : "GOD".
So I know him and I pray he shows himself more to the world, so people can get less confused about who he is.
image Source: christyrawls.com