Hey guys! Exploring the beaches of Malibu! 👋 👋 👋
---
---
I always had a dream...Since my childhood I was eager to see the beaches on the Pacific Coast, that are scattered on the stretch from LA all the way up to San Francisco. Most of them, located right next to the Highway, that in some parts circles like a snake the steepy CA hills that meet the great ocean. I took the time to drive up the cost from LA. It was a thrilling experience, though at that time of the year it was not crowded, the beach turned out to be very inviting.
It is top choice in case you want just to relax and enjoy the day, and get away from the hustle and bustle of the nearby city for awhile!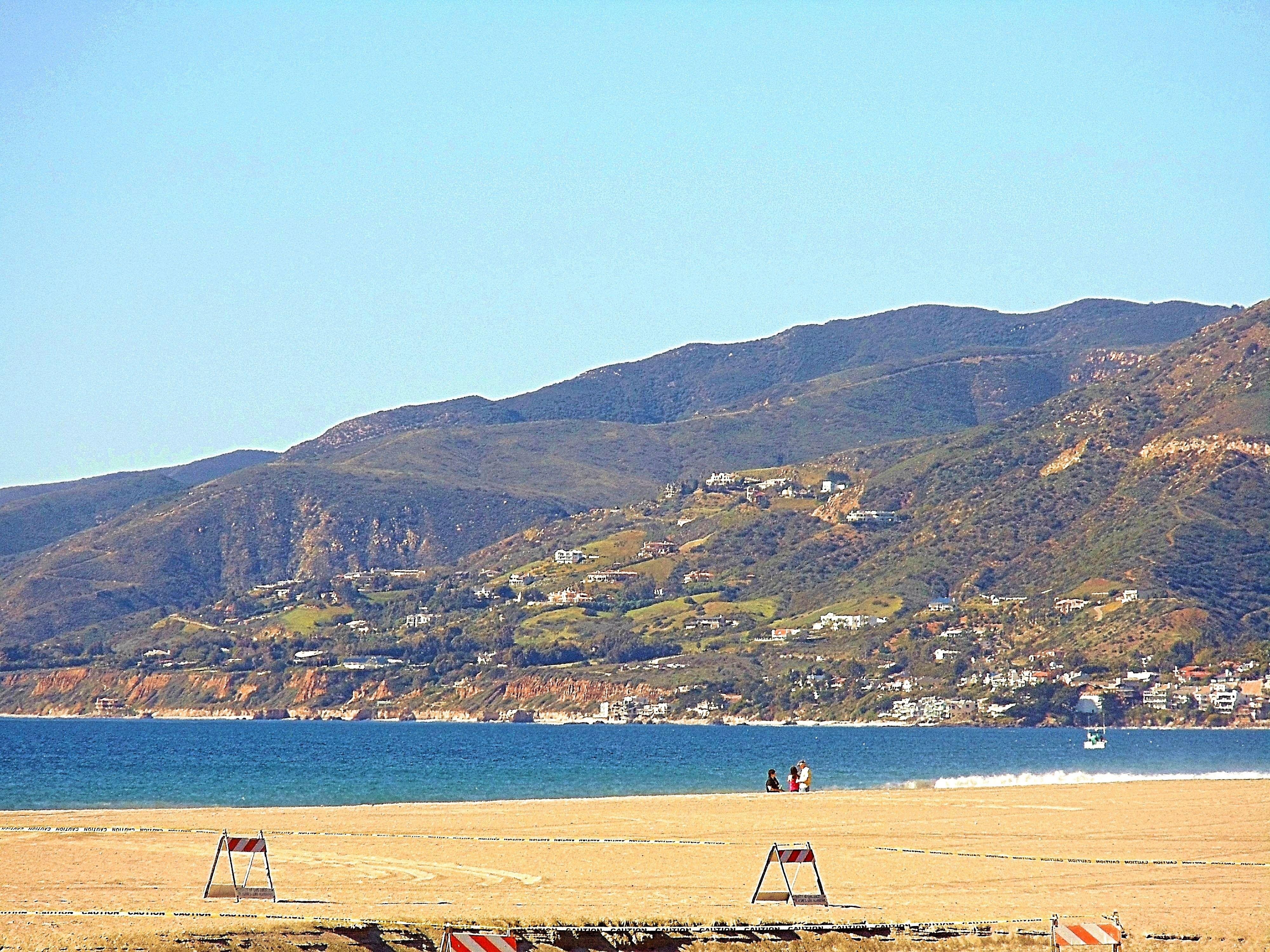 Malibu Beach
Some first hand info:
Zuma beach is very nice and scenic, not crazy crowded. Noticeable is the pristine condition of the golden sand and perfect cleanliness of the beach, that might expand about 50-65 m. wide. As I was visiting it in February you can hardly see any sunbathers. The air temp. was about 25-26 Celsius, water about 15-17. I didn't swim but have checked the temp. online, it was too cold for me, as my favorite is in the range of 26-28. Located right by the exit from Malibu, at that time was extremely quiet and I saw nothing but few couples and one family having a great time. Even the most famous surfers were nowhere to be seen. But I was lucky enough to see some dolphins. They were so fast swimming, playing with each other in the gorgeous bright blue water, but I unfortunately could not capture even a pic of them.
If I have to sum up, so I can just say, that Zuma beach definitely epitomizes any typical California beach! If you are going to get teleported to this place without you knowing it, I am pretty much sure you will say straightforward, without any doubt: I got landed in California! 😊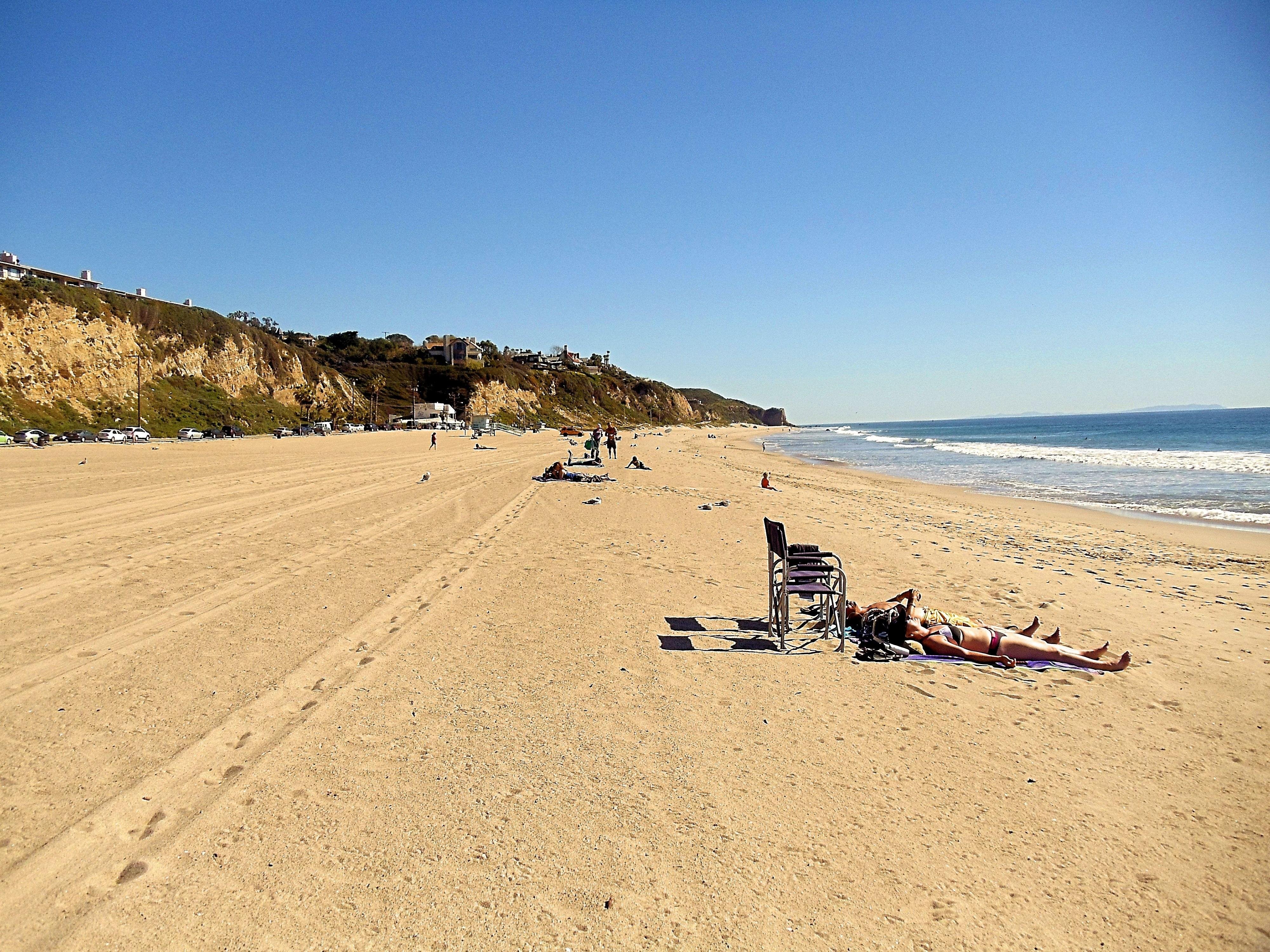 Here I want to outline some advantages of the beach:
A wonderful environment.
A beach you go to for views.
As per my friends, who live here it is largest stretch of beach in Southern California
The beach by itself is a protected area.
Non-rocky, public beach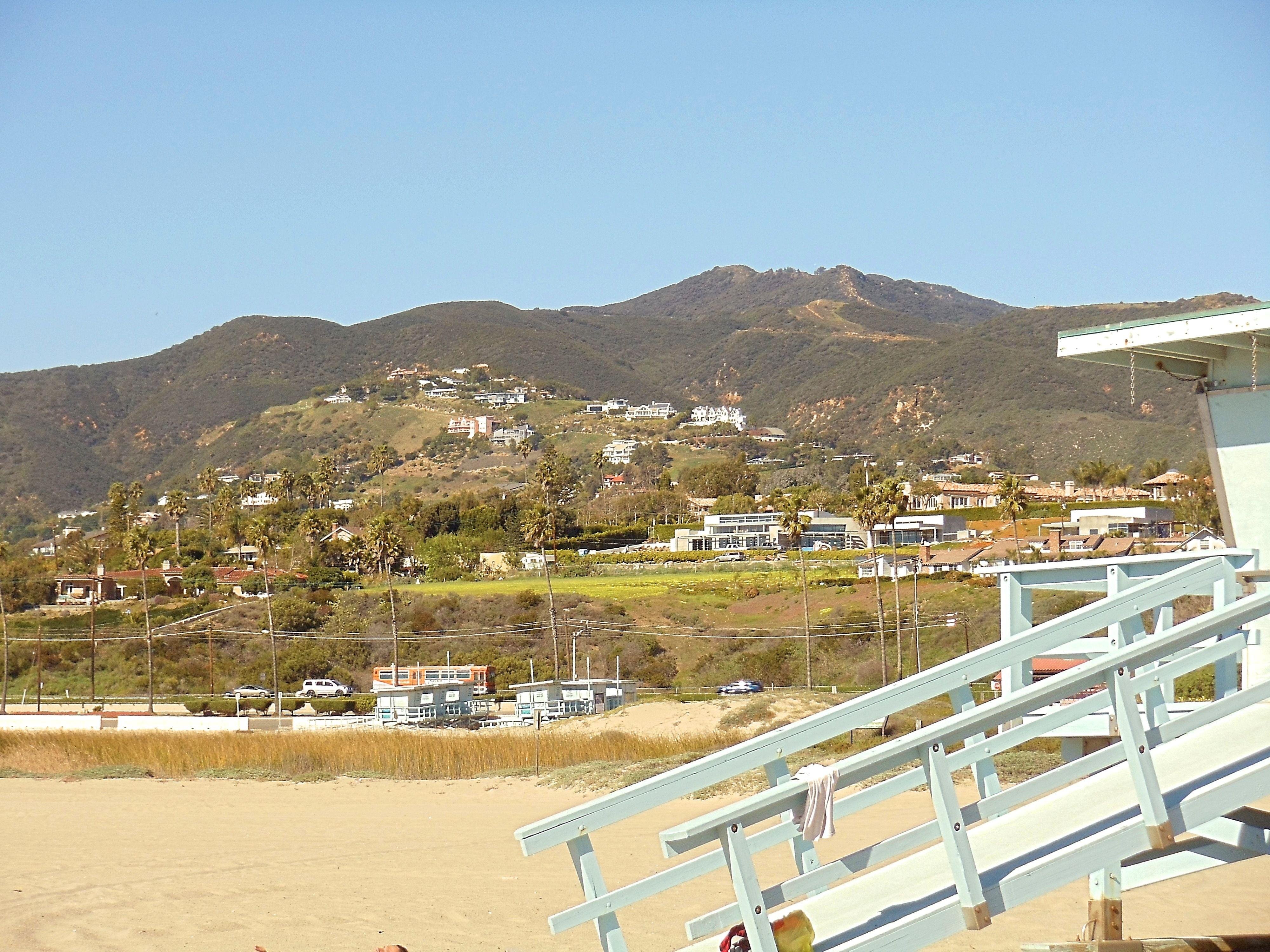 I just took a short walk up the shore towards Malibu. I passed maybe just two couples!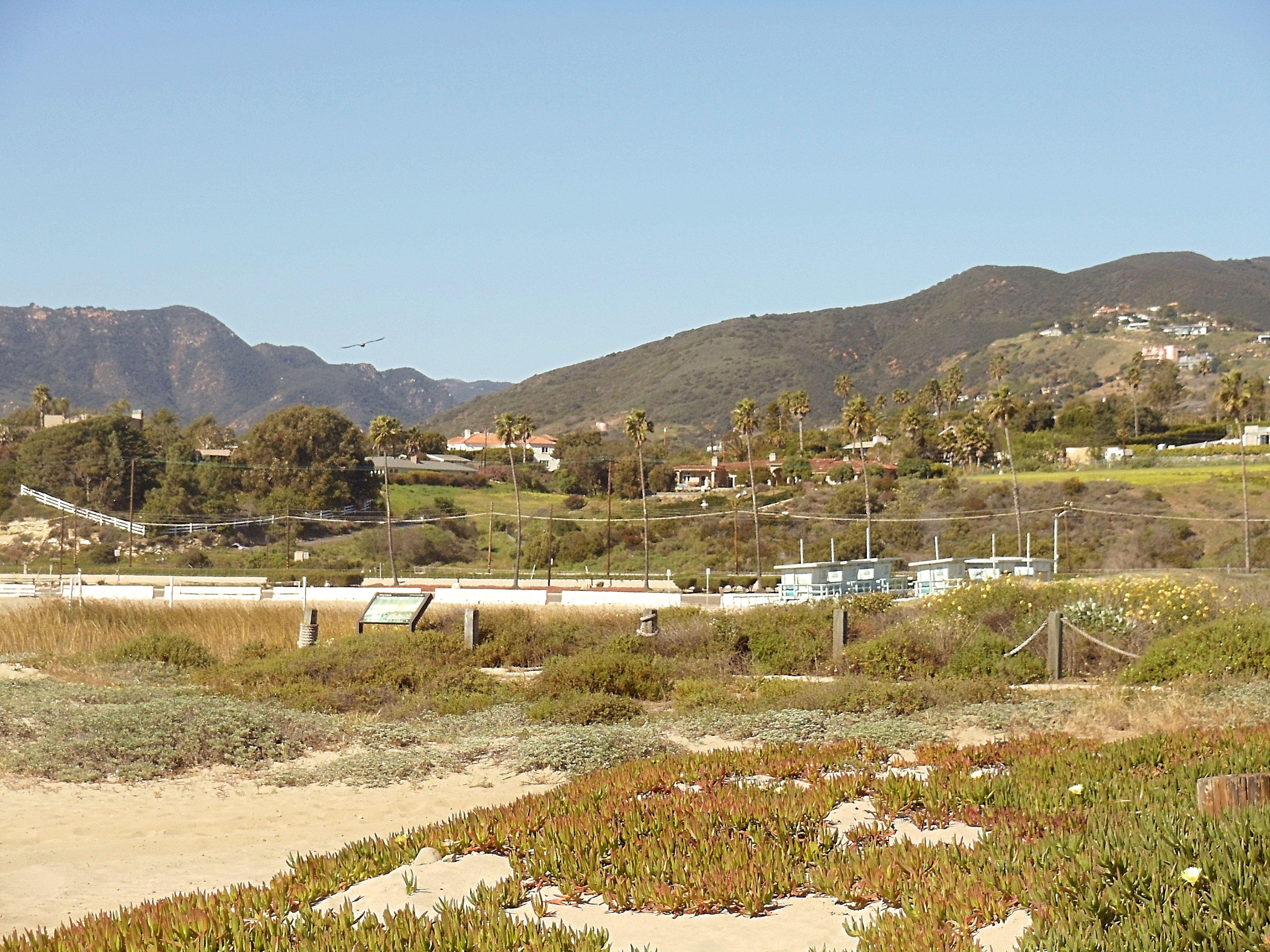 It was hard for me to select the best pictures, as I shot here more than 200 of them. But this pic happened to be one of my favorite. Why?

Pacific Highway + the palm trees and the Pacific Ocean on the background! Just a typical South Californian landscape!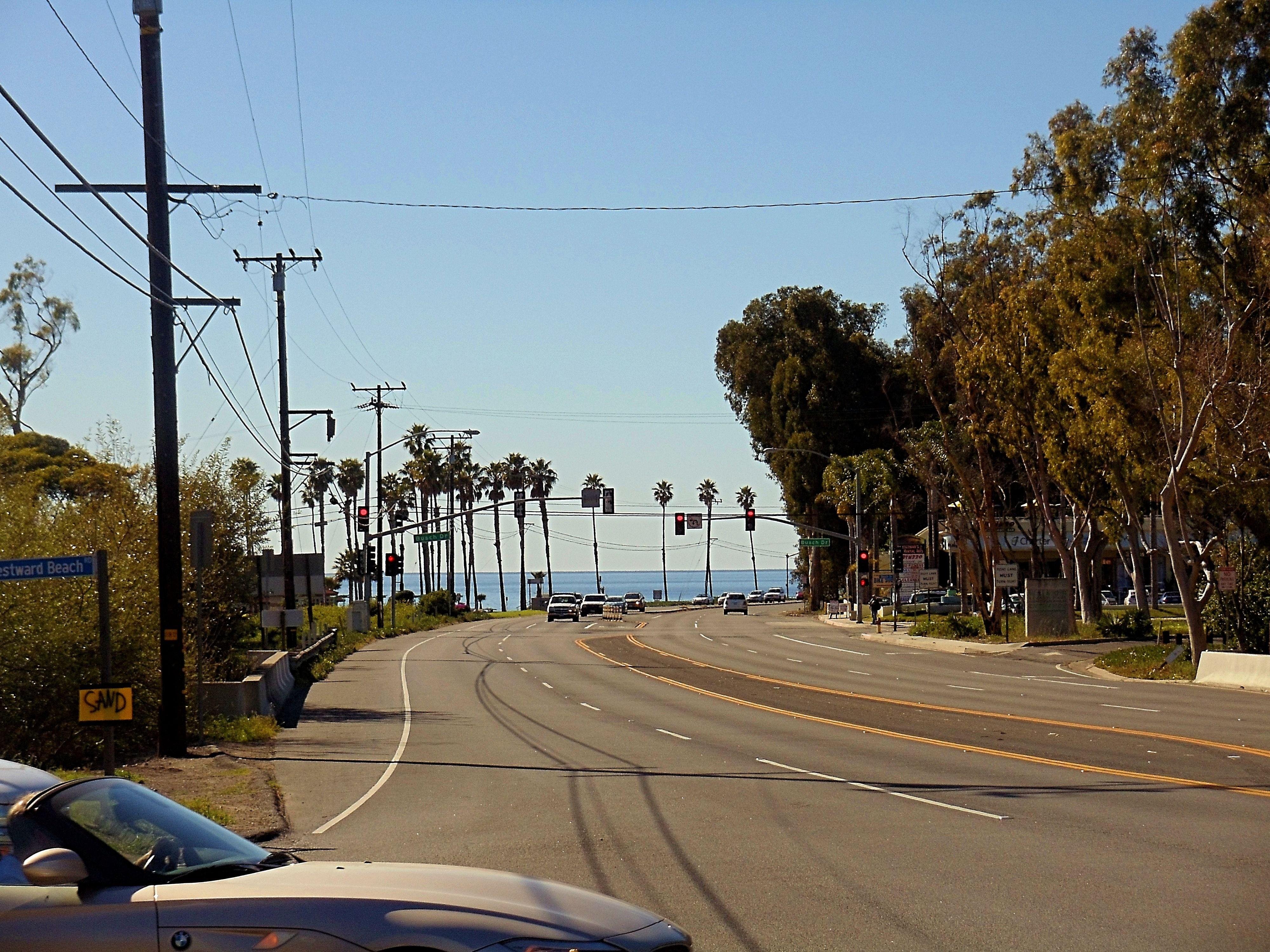 Many free parking lots are easy to find along Pacific Highway. Most of them are free of charge here!
There was no traffic at that late day, what you can not say when summer time kicks off.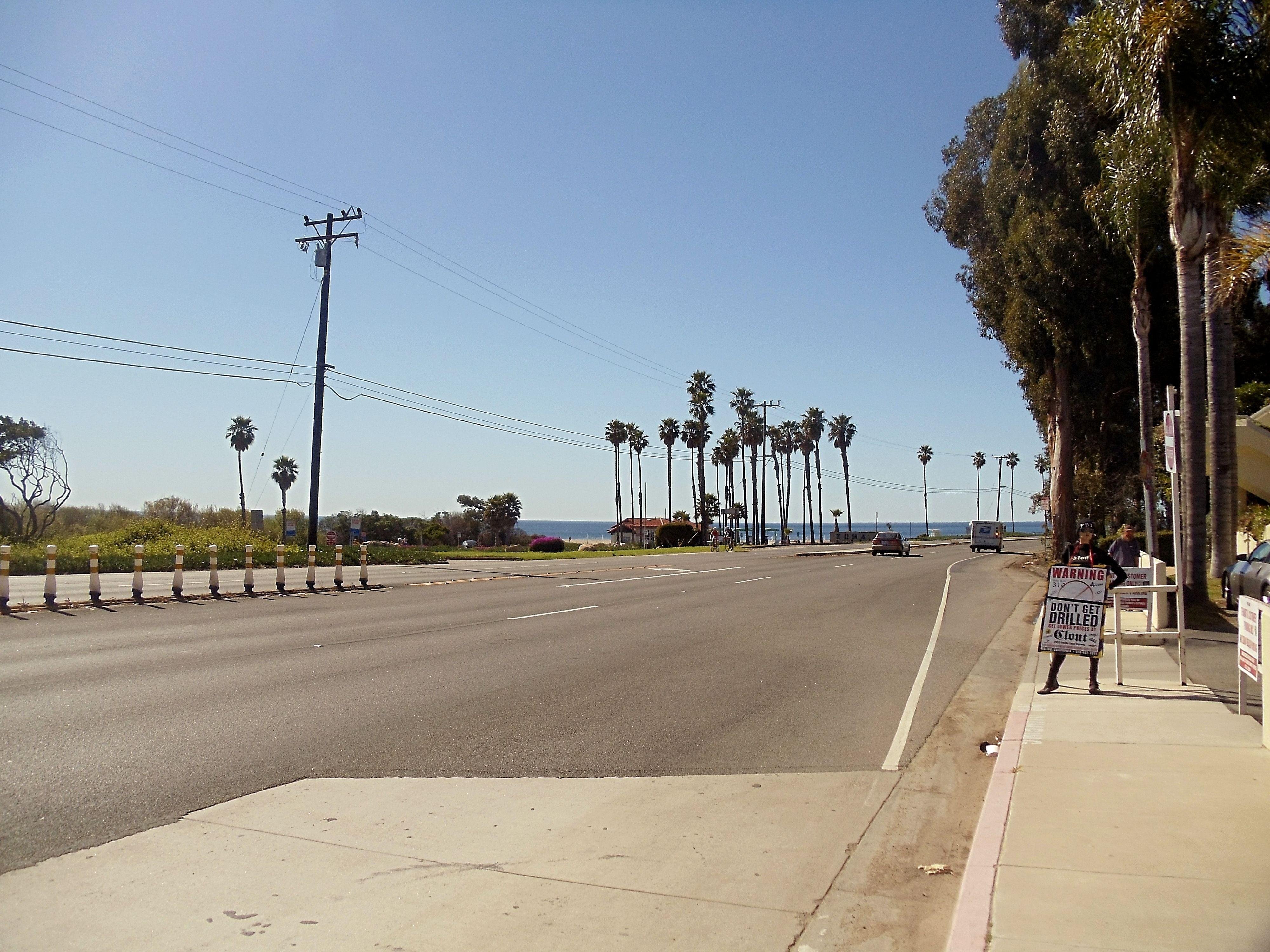 The houses, many of them converted into small private hotels, are huge by size, most of them offering outdoor pool facilities. As you can see the city of Malibu itself is gorgeous too with great beachside hotels. The only minus here I would say IMHO is the limited walking potential. The houses nestled on the steepy hills are not so easy to reach, few pedestrian zones, other than walks across Pacific Highway and on the beach.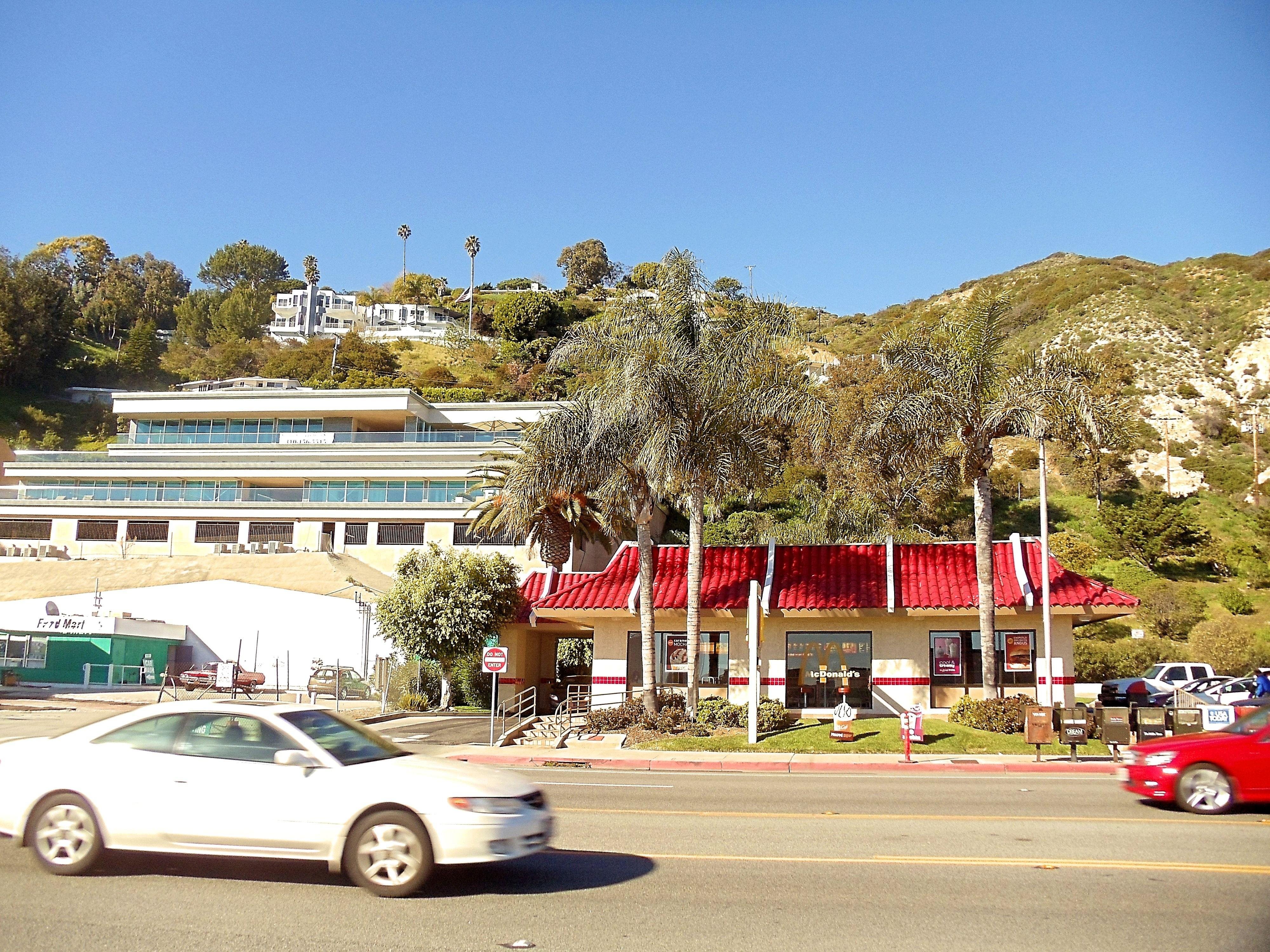 I walked for a while along the highway, had my lunch in one of the many fast foods and was enjoying each minute spent here, as the feeling was amazing, knowing that I am in such a fantastic place and able to soak up the atmosphere of the Pacific.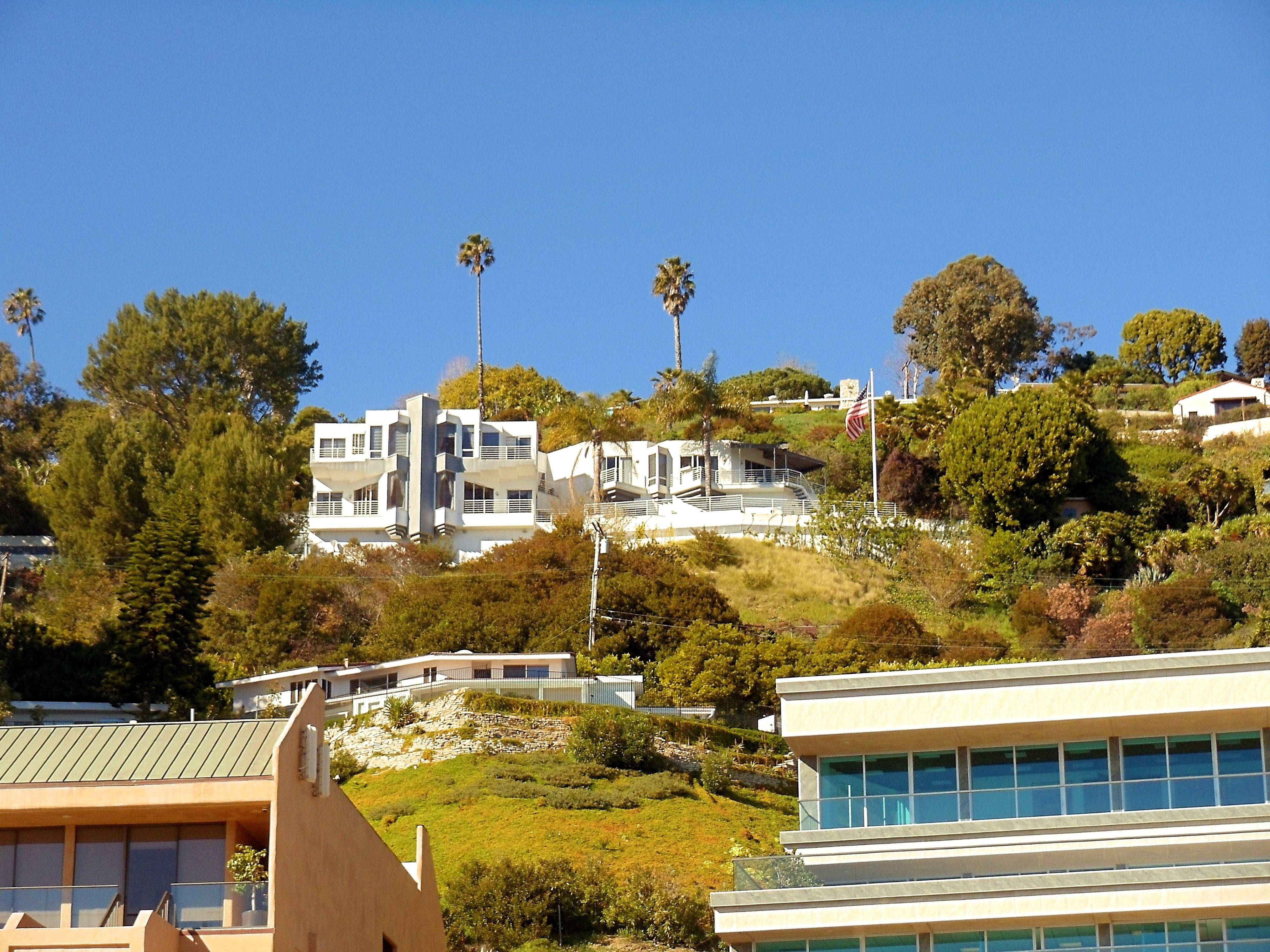 I would highly recommend anybody visiting this part of the world to make the drive north of Malibu, that is like 30 km far from Santa Monica, just to expose friends to the inviting, pristine beauty of a Southern California beach.
At this point of my short journey I had to bid farewell to Malibu.
I will definitely come back, but next time only in summer!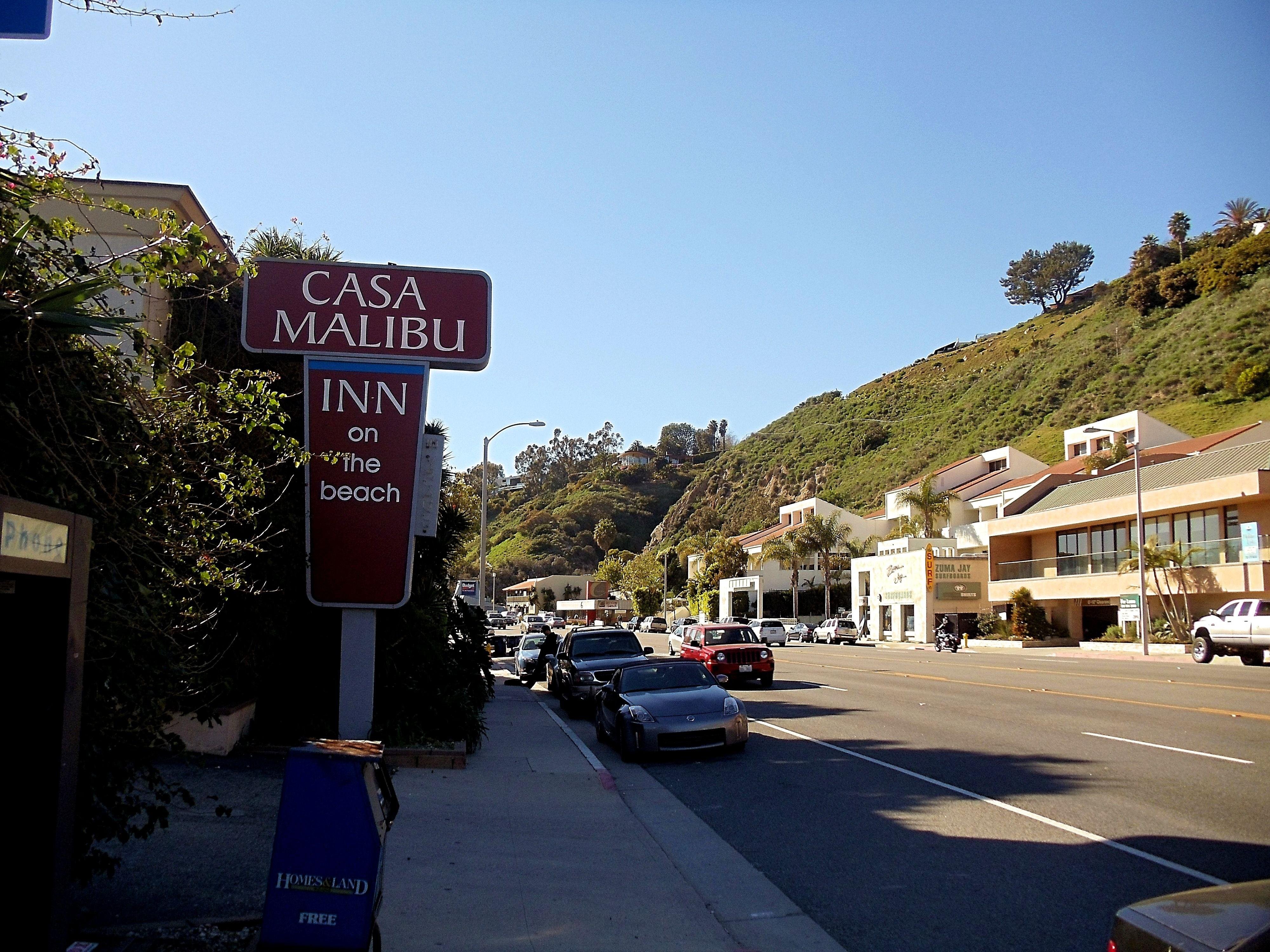 ---
p.S: All pics were taken few years ago.
😊😊😊Thanks for stopping by, stay positive and have a great day!!!😊😊😊

If you are curious to see some Moscow Parks' sets, don't be shy, just check it here:
Stay tuned, more USA trips' sets are coming soon....
CLICK HERE for USA trips set ▶1, set ▶ 2, set ▶ 3, set ▶ 4, set ▶ 5





Post published using #eSteem Surfer
MY SEVENTH experience with #eSteem Surfer!!! Great experience!!!

GET PAID TO SEARCH!💰 💰 💰
---
---
---
NEXT GENERATION SEARCH ENGINE IS LIVE NOW!!!
JOIN ASAP DECENTRALIZED SEARCH ENGINE, BETA VERSION
EARN DAYLY FOR THE SAME ACTIVITIES YOU ARE BEEN DOING ALL THE TIME ON GOOGLE! 👌 👌 👌
MAX. 8.5 PRE TOKENS PER DAY WHAT IS WORTH 1 STEEM PER DAY
---
Above mentioned rate is as for September 04. see the exchange rate: https://coinmarketcap.com/currencies/presearch/
---
CLICK ON THE BANNER TO GET YOUR FREE 25 TOKENS!💰 💰 💰