Signal Hill Eco Farm is literally a hidden gem, a farm-to-table experience in Kota Kinabalu, Borneo. This wonderful hidden place is just about 20 minutes drive from Kota Kinabalu town. It's a place I called 'You're in the city yet you don't feel like you're in it'.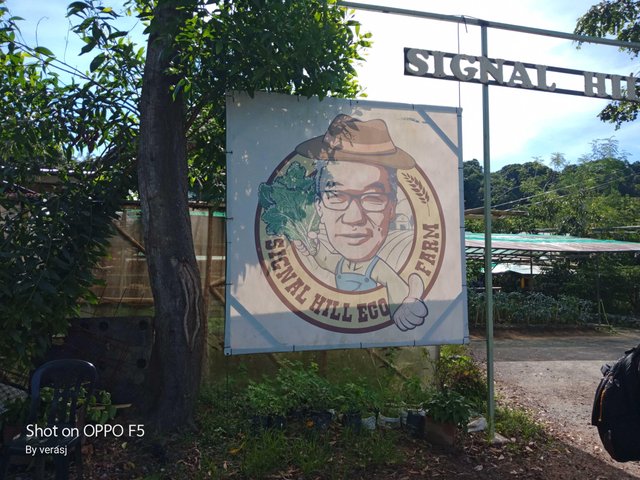 The Entrance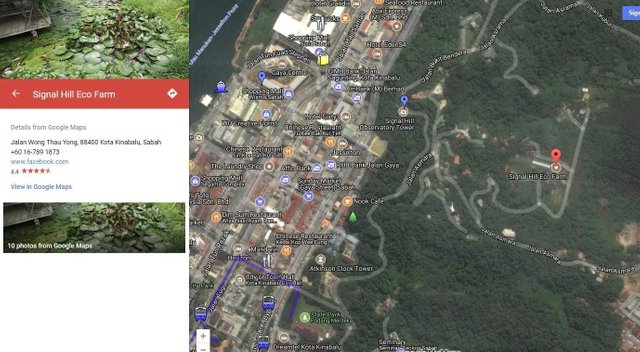 The Eco-farm Location
The family-run farm-cum-restaurant actually just about 1 KM from the city but in order to get there, you need to drive up and down the Signal Hill. It's a good place to escape from the city.
While waiting for food being served, we took the opportunity to walk around and explored the place. Mr Lee, the friendly owner of the eco farm are very keen to answer questions about the farm.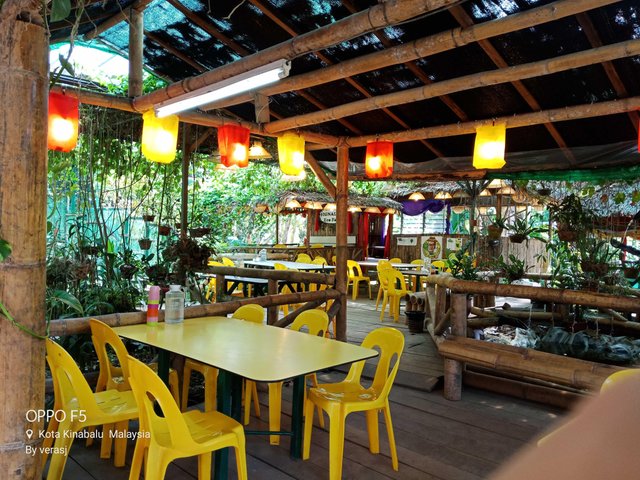 The Restaurant view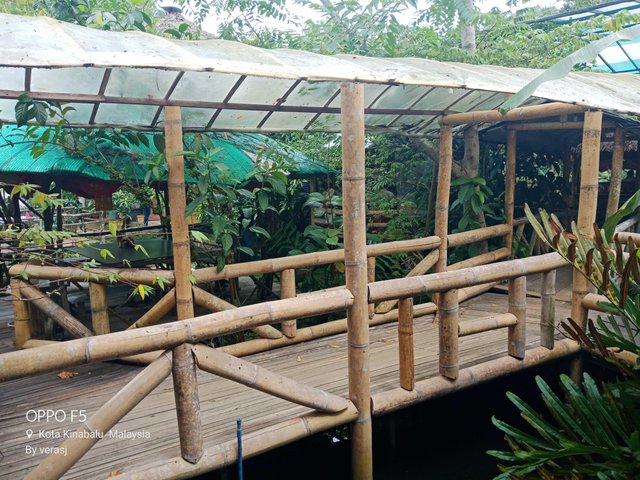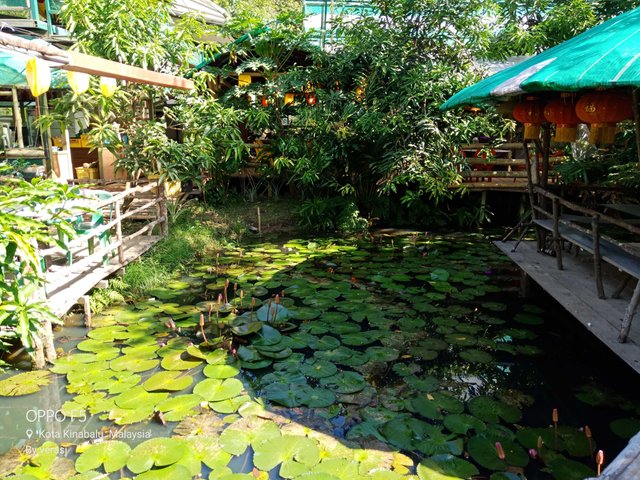 Kale veggie planted in the garden.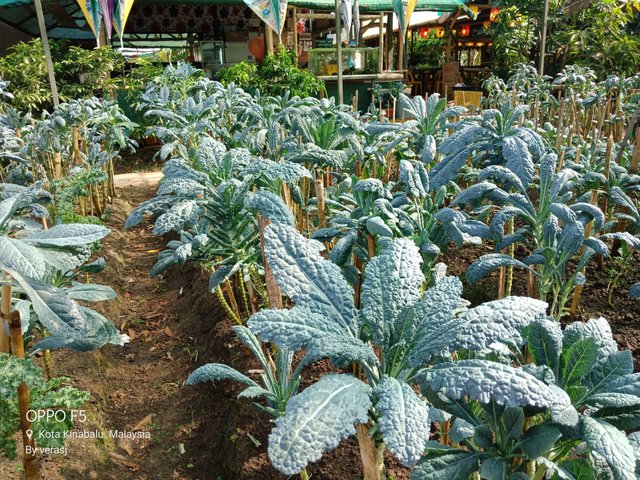 The veggie Garden
What I like about this eco farm's restaurant is that it served a fresh organic vegetables. Few minutes before you ordered your vegetables, they were still rooted to the ground in the garden which is located just next to the restaurant.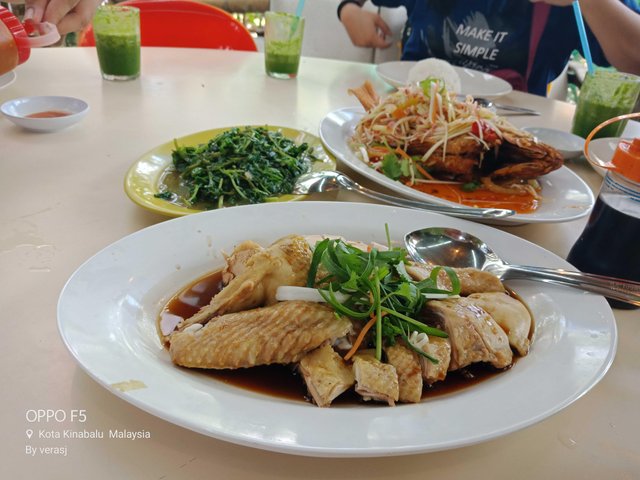 Nice food prepared fresh produce directly from their own farm especially the chicken, duck and fish. Signal Hill Eco Farm's signature dishes is the corn-fed chicken. It is freshly slaughtered and cleaned about an hour before serving. Then it was cooked in boiling water and seasoned with their own secret recipe.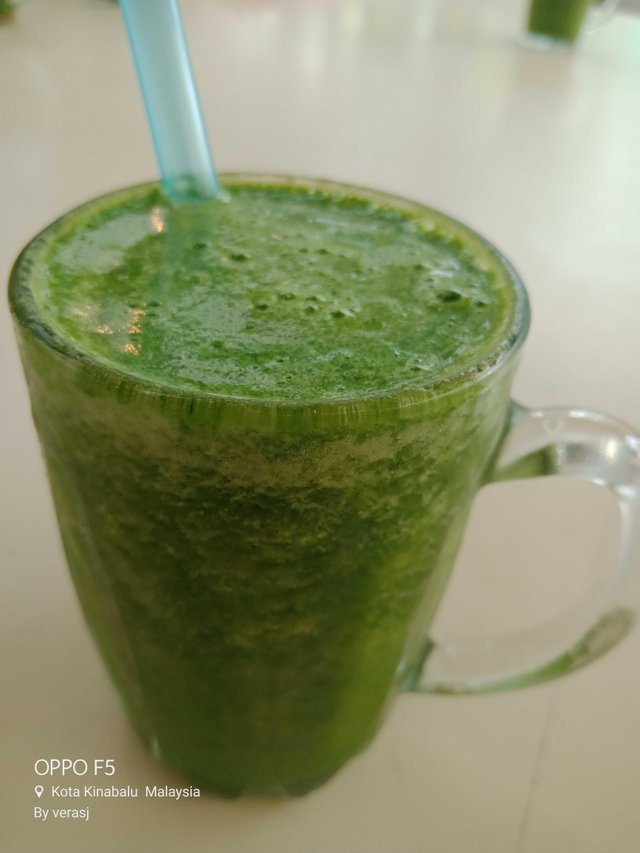 I tried their signature juice called Kale juice. It's cost about RM10.00, a bit pricey but according to the owner, it's plenty of antioxidants and Non-GMO (means that the food is made without ingredients that were derived from genetically engineered organisms).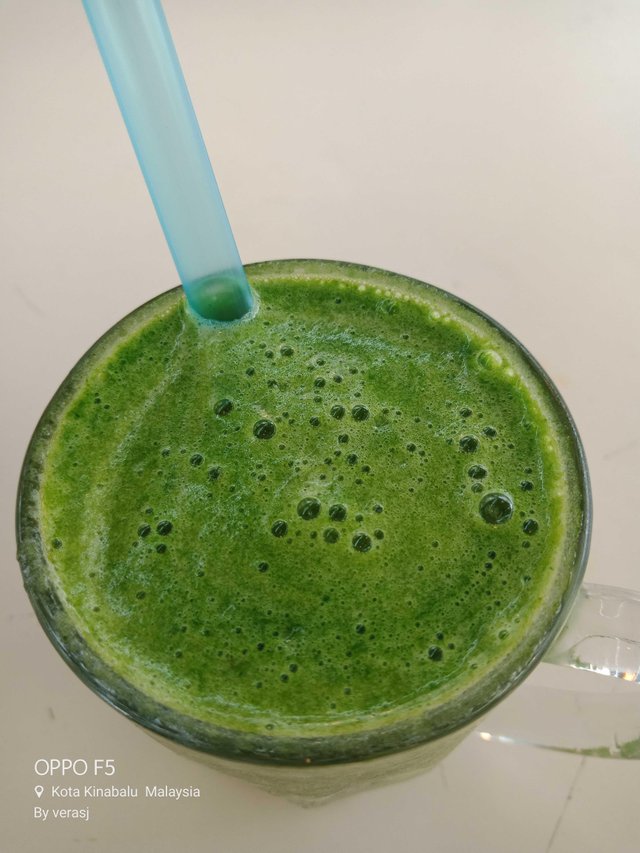 At first when the drink served, I kept thinking that this juice is the veggie I saw in the garden earlier. Eww… veggie is not for drinks!
It's this greeny things that look like a slime but don't judge the book by its cover... trust me it's very delicious and taste like pineapple juice. According to Mr Lee, this juice have the ability to lower down your blood pressure. No wonder, I felt kinda dizzy after drinking the juice…must be my blood pressure.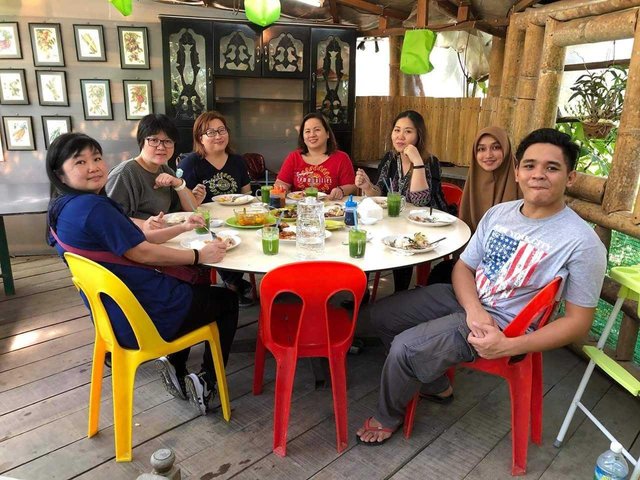 Overall the food served was delicious, good and fresh. The portion sizes and the quality of the cooking were outstanding. The service was nice, with Mr. Lee being the friendly neighbourhood uncle.