Feeling half pretty tonight!
Hello guys!
It's midnight over here and just barely took off my makeup! I'll tell you a short story about what I did tonight.
I've been watching this korean girl on IG and been stalking her feed for quite a time now lol yes I'm a stalker hahaha! She does korean makeup tutorials.. so I thought I should definitely try copying her. I mean there's nothing to lose haha so yup I did.. but here's the catch, was too lazy to finish.. I only did one eye! Hahaha!
I am not sure if it made me look like korean or not hahaha I'm obsessed in achieving the korean makeup look.
Anyway... here's me!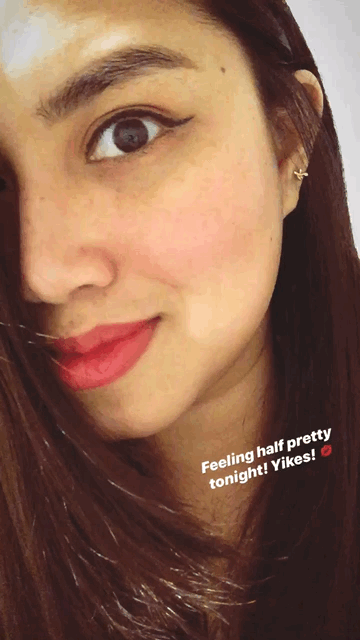 I know I don't look korean at all 😅 boohoo! But atleast I tried haha I'm happy with my wing... the hard part is doing it on my other eye! Haha
Here's another selfie...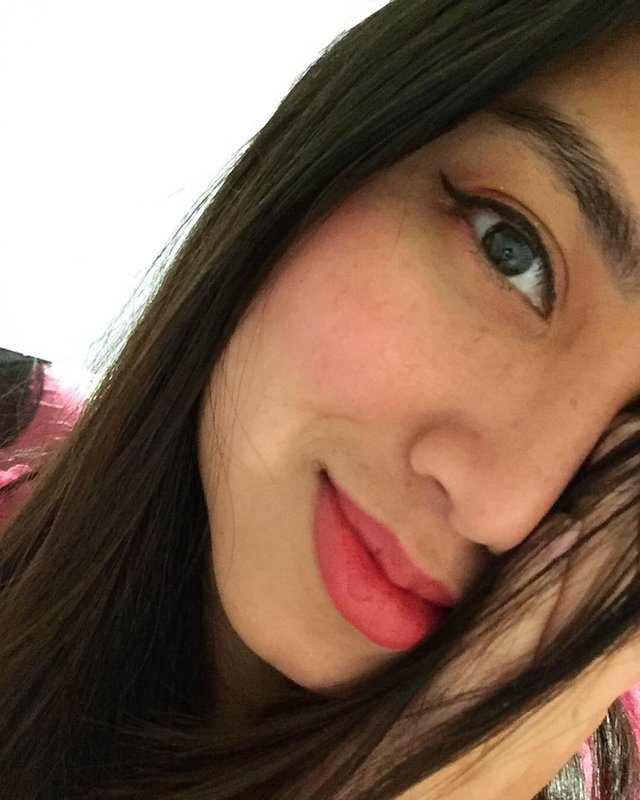 Haha covering my other eye! 😉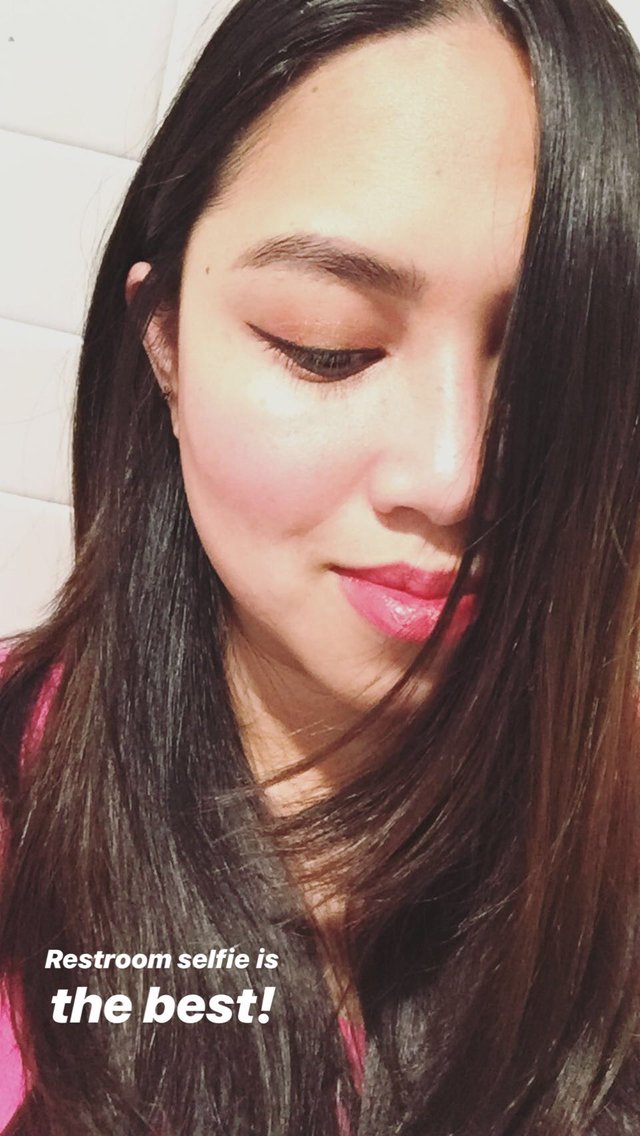 Of course, must be a restroom selfie.. 😅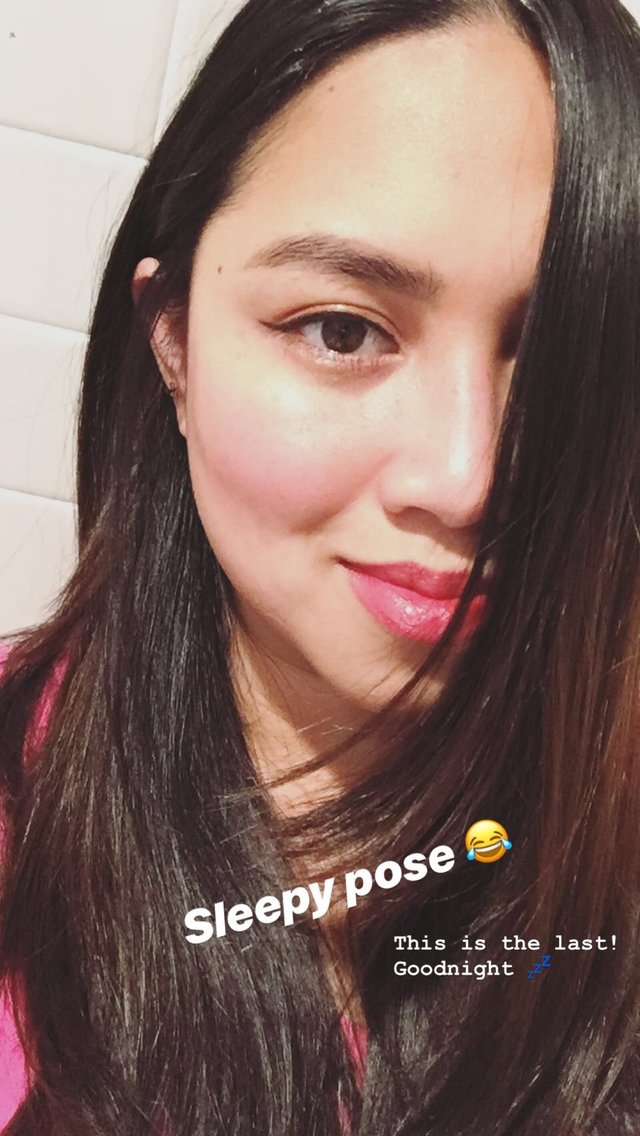 Hahaha! I enjoyed taking selfies tonight!! It's been ohhhh a long time! Some days I forget to comb my hair and most of the time I don't wear makeup.. so it's a good feeling to feel pretty sometimes! 😊 Did you know, before I got into kdrama, doing makeup was my first love! Hehe now??? Just making sure the kids brushed their teeth everyday! Hahaha! #momlife
Well that's it for tonight peeps! Nytnyt! 💤
Xoxo, mama dork.

Please support these amazing people as witnesses:
@surpassinggoogle / @steemgigs
@c0ff33a! / @derangedvisions
@enginewitty
@curie
@therealwolf
@good-karma
@fulltimegeek
@thekitchenfairy
@markangeltrueman
Just click to vote for witnesses