Welcome Swallows.
This is my entry for #featheredfriday hosted by my friend @keithboone
Check out the details for this weekly challenge. Click Here:
The scientific name for Welcome Swallows is Hirundo neoxena.
They make a sound which is a blend of twittering and warbling and when alarmed, produce a sharp whistle.
Welcome Swallows are characterized by their attractive, metallic blue-black upper feathers, light grey feathers on their breast and belly and vibrant, rust coloured feathers on their forehead, throat and upper breast.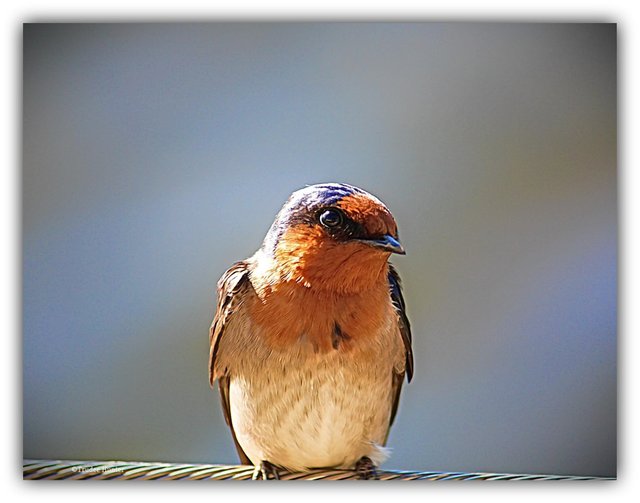 Their tails are long and forked and feature a row of white spots on individual feathers. Their outer tails are called streamers and these are a little shorter on female swallows. They have short bristles on either side of their mouths which enable them to guide their food (which is mostly insects) into their mouths as they fly; Often, at great speed.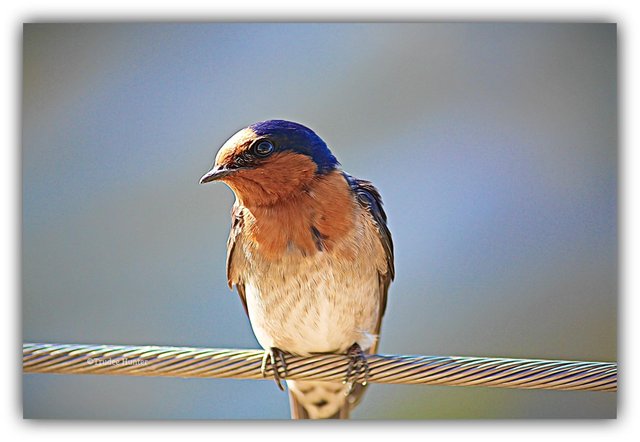 These birds are sometimes mistaken for Swifts from the Apodidae family, but their wings are longer and more curved which create different flight patterns than the swallows.
Welcome swallows are found throughout Australia but are less common further north. They enjoy a variety of habitats but are seldom found in dense forest regions or in the drier inland areas. Their partial migratory patterns depend on the availability of food and their diet consists of a wide variety of insects.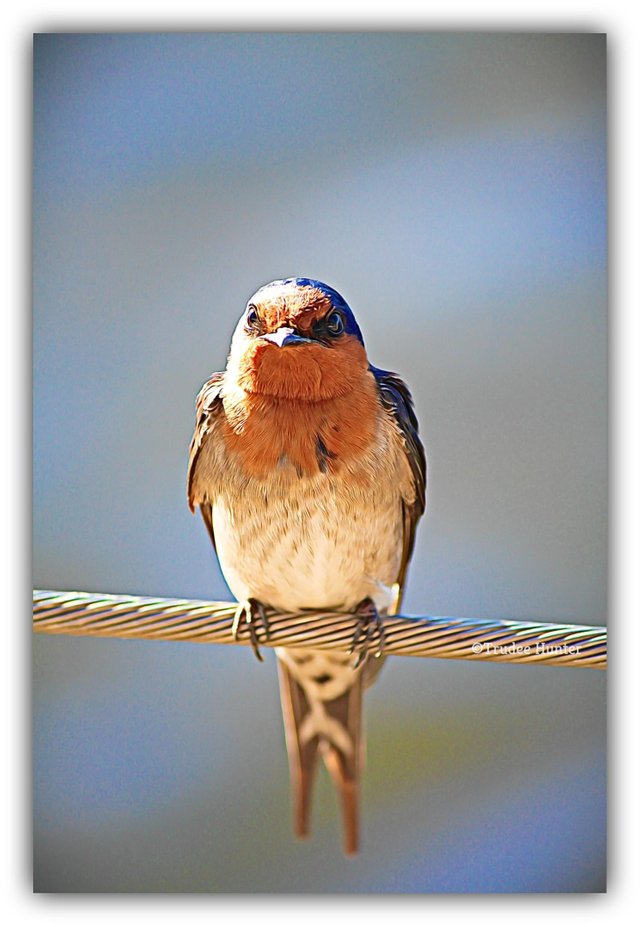 Swallows are adept at catching their prey during flight, using considerable flying skills which are acrobatic in style. With the help of their short rictal bristles on the sides of their bills, prey is guided into the bird's wide, open mouth. The bristles act as protection for their eyes as well. Welcome swallows will feed in large flocks when the supply of insects are plentiful.
Welcome Swallows breed readily and near humans and they build their nests with mud, and grass forming and are an open cup shape in appearance. Both the male and the female take part in nest building and they add a touch of luxury to them by lining them with feathers and fur. Female swallows are the sole egg incubators but both parents feed their young. It is not uncommon for two broods to be raised in one season.
For my digital art lovers.......this is for you. I hope you like it. If you'd like to view more of my digital art images. [Click here:](https://trudee-hunter.pixels.com/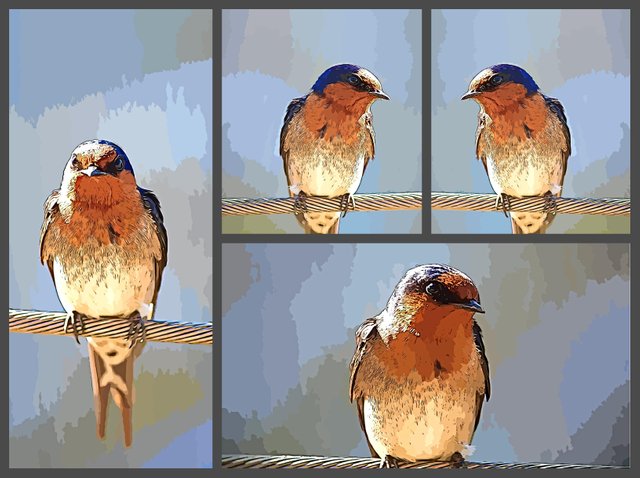 Source:
THANK YOU FOR VIEWING. HAVE A GREAT DAY.