'She's a Mystery To Me.'
Due to the lack of information for this blog-ette (that's a mini blog in case you are wondering,) I thought I'd include a video of me singing Roy Orbison's song; 'She's a Mystery to Me,' because I have no clue as to the details of this fine looking, classic car.
But thankfully, for all who would have been tempted to actually listen to my version of this song........I changed my mind. (lol)
Instead, I am sending out an S.O.S. to see if someone could enlighten me as to the brand of car that this is.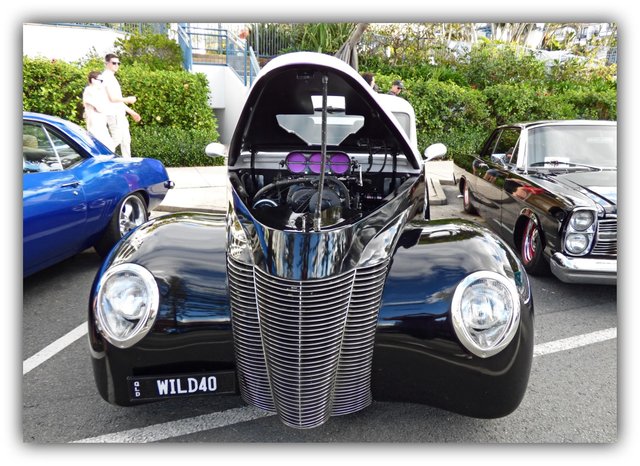 When I go to car shows, I usually attempt to get as many details as I can to accompany my photos so that I can pretend to be a little knowledgeable about what I post, but in this instance, I could find nothing to verify its make.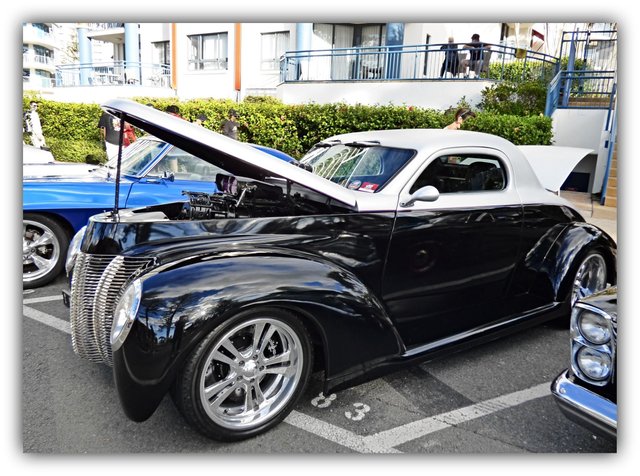 I'm sure, if you are a classic car lover, you will agree with me when I say that these photos were worth taking because it is beautifully presented and has been well maintained.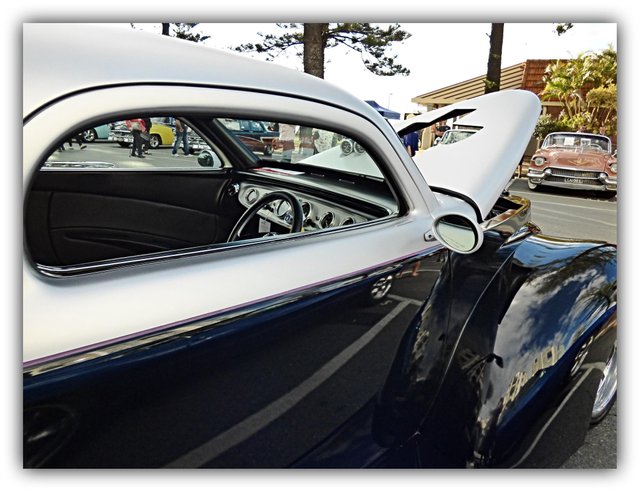 I'm looking forward to hearing from any of you who recognize this brand, and I thank you in advance for your help.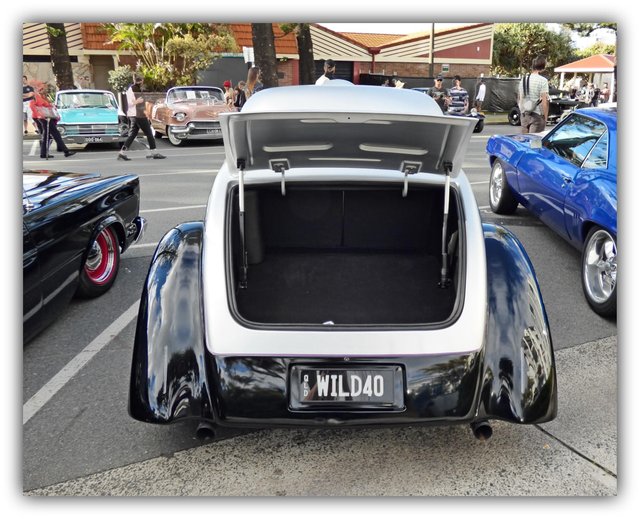 THANK YOU FOR VIEWING. HAVE A GREAT DAY.