Digital Art Contest Round 3 and Winner announcement for Round 2. New Theme: "The Wonders of Winter."
Digital Art Contest Round 3 and Winner announcement for Round 2. New Theme:
"The Wonders of Winter."

The time has come again to announce the winner of last weeks Digital Art Contest.
Theme: "Awesome Autumn Art." And just like the week before that, the participants made my task of choosing a winner extremely difficult. But I couldn't go past this gorgeous entry of @roxy-cat's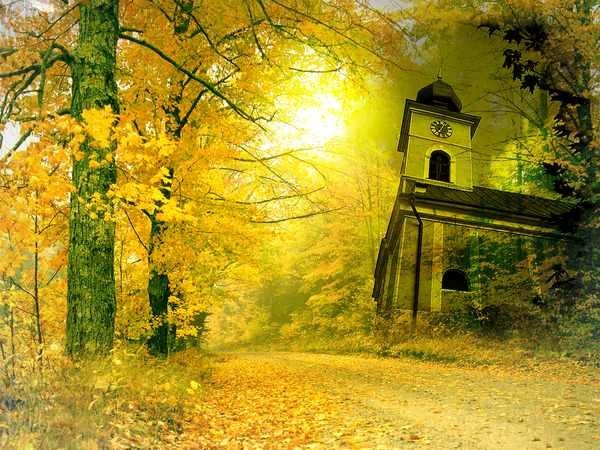 Her image of a church placed beside the path of this golden forest with the sun streaming through the trees is glorious. It is a great example of what can be achieved when you use a little imagination and artistic flare combined. This is a picture that I would hang on my wall.
CONGRATULATIONS @roxy-cat WELL DONE!
BUT......Because these next two people had very special entries as well, I have decided to give @redheadpei and @melinda010100 0.500 SBD each, for their great efforts.
@redheadpei, I loved how you provided us with a beautiful autumn evening, complete with a tree covered in crimson leaves. Your image included interesting silhouettes of a couple gazing up at the night sky and I was enchanted with your creation.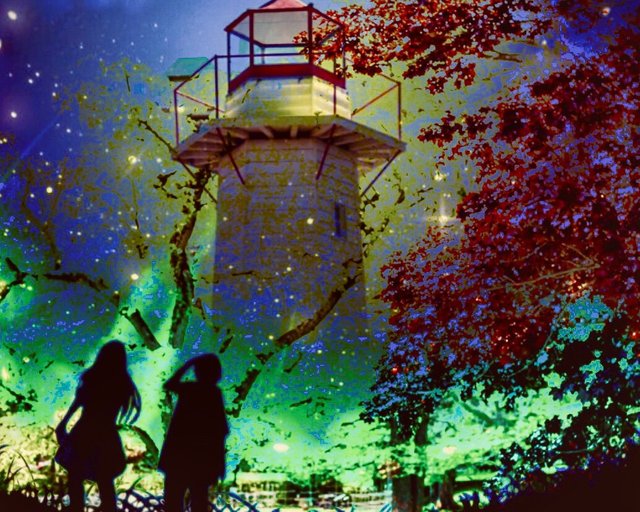 And what I love about your image Melinda, is how resplendent this forest looked with its warm and inviting hues of autumn. I wanted to walk through that forest and admire every colourful detail.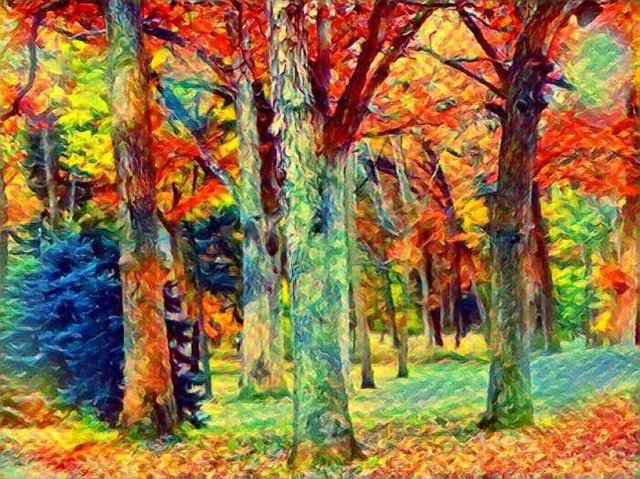 CONGRATULATIONS TO ALL THREE OF YOU LADIES FOR ENHANCING THIS FUN CONTEST WITH YOUR DIGITAL EXPERTISE.
And a big THANK YOU to all of you who submitted fabulous, unique entries. I hope you will enjoy this weeks contest too.
For this week, I thought I would continue a seasonal theme, and for all of you sweltering during the heat of summer, perhaps some snow, ice or rain might help to cool you down a little.
So for this week the theme will be,
"The Wonders of Winter."
I am using this bunny rabbit as my subject this week. You are welcome to download it and use it as your template or chose another of your own photos to apply a winter effect.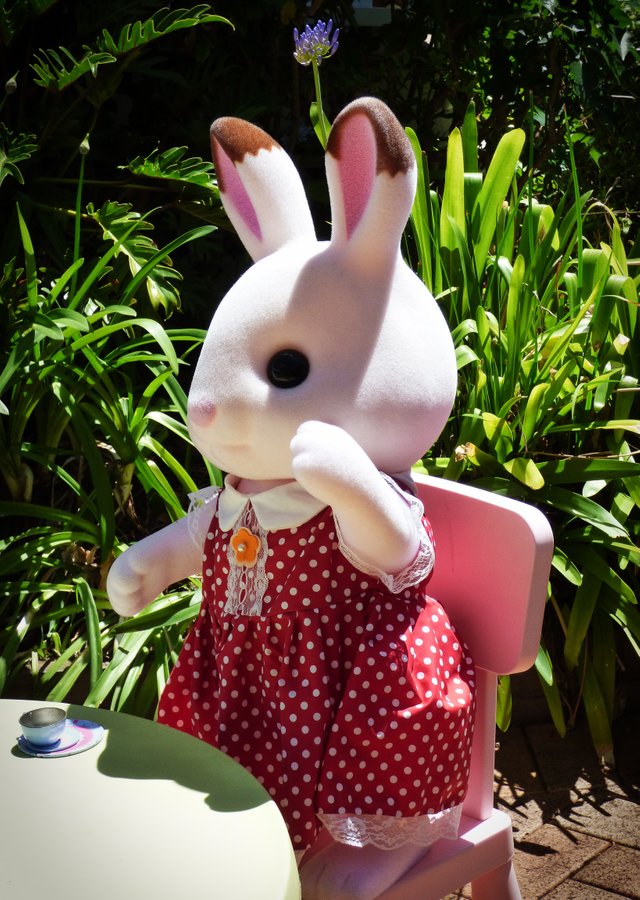 If you missed last weeks tutorial you can refer to it here if you need to. It takes you through the steps of applying a digital effect to your original photo. This is the link for the tutorial.
Click Here:
Here are two examples of using photofacefun.com Please note: I would normally remove the watermark but am running behind schedule with this post.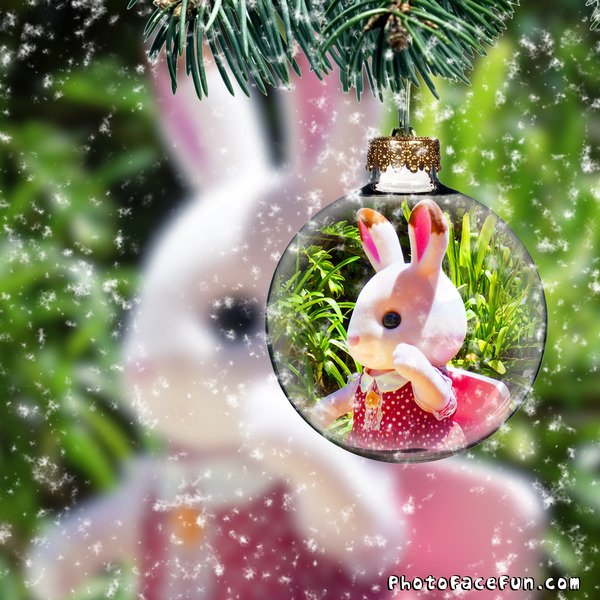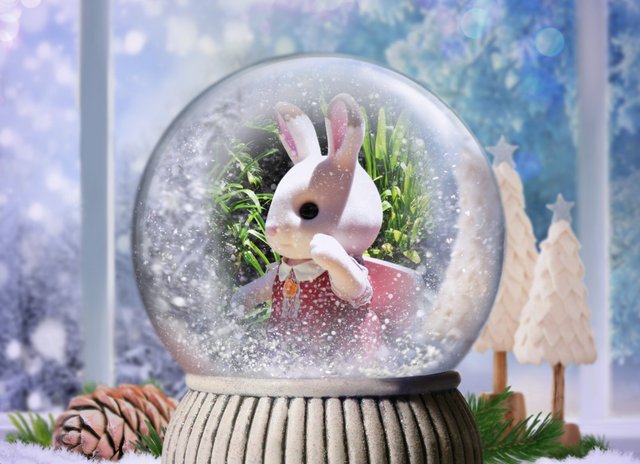 And here is an image using another editing site. If you are looking for variety, I suggest you google, "Winter Photo Editing Effects" and you will be surprised with what is available. I realize a bunny rabbit might not make the best subject for a winter theme. Might I suggest a cabin in the woods or a strand of trees or something similar?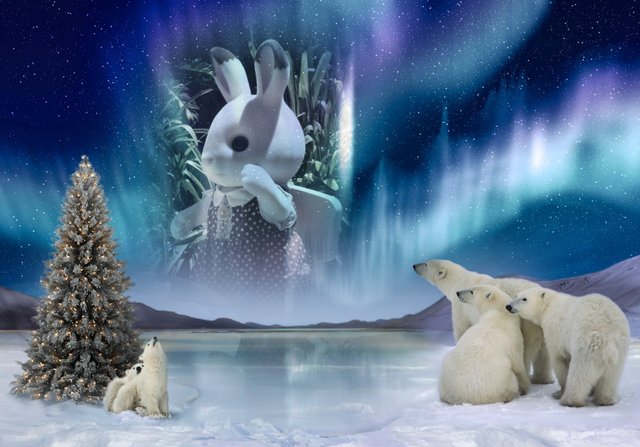 Now, it's your turn to have fun. Here Are The Rules For This Contest.
1. Any photos you use to apply digital effects to MUST be your own original photos and taken by yourself.
2. Only two entries per contest. Include both in the same post to make judging easier AND your original template photo.

3. Include #digitalartcontest as your first tag.

4. Create a post featuring your entry/entries and attach the link to your post and a copy of your photo/photos in the comments section of this blog.

5. Upvote this post.

6. Resteem this post. The success of this contest will be dependant on the activity and involvement of yourselves and others as they learn of its existence.

7. Entries close when this post expires.

In the interests of being fair to all participants, your entries will be disqualified if these rules are not adhered to.

There will be one winning prize of 1 SBD per contest. This prize will increase if there is enough interest in the contest and naturally I will introduce 2nd and 3rd prizes as soon as it is viable for me to do so.

THANK YOU FOR VIEWING. HAVE A GREAT DAY.