Australasian Darter Birds
Australasian Darter Birds
The Australasian Darter birds (Anhinga Novaehollandiae) are large, with long, snake like necks. They have sharp pointed bills and long, rounded tails and are sometimes called the 'Snakebird.' When swimming, only their necks are visible and they enjoy spreading their wings to dry when perched on rocks or in a tree.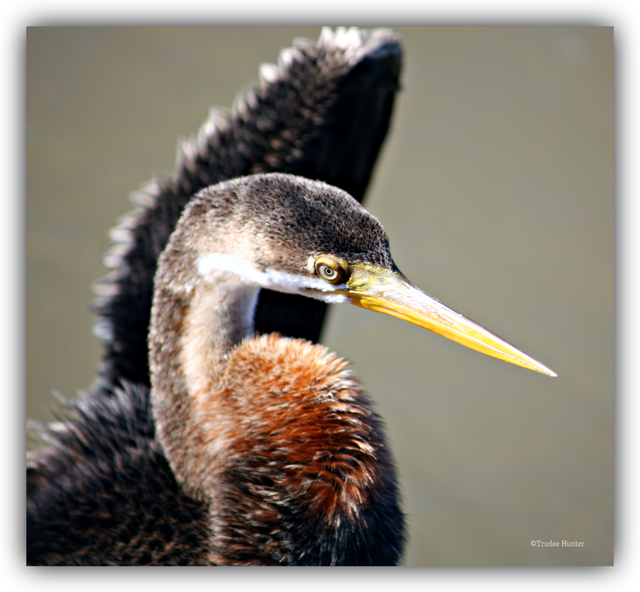 They prefer freshwater wetlands, slightly brackish water or sheltered, saltwater coastal areas and they swim with their bodies submerged under water with only their flexible necks protruding above the water earning their nickname of snakebird.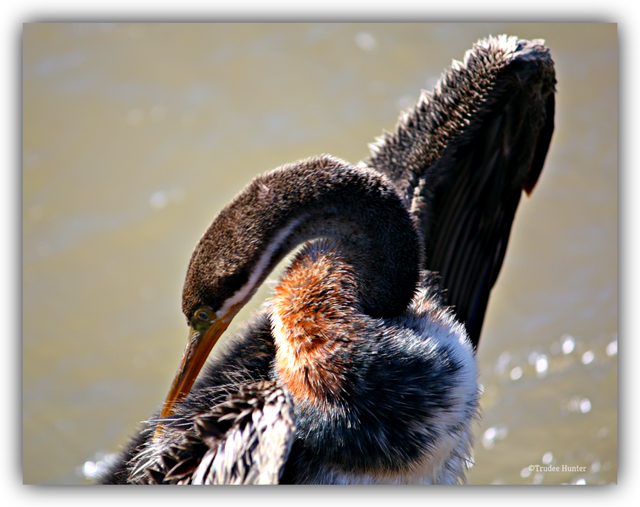 Their long beaks become very effective spears when diving for fish and if the fish are small they will be swallowed underwater. Larger fish are bought to the surface, tossed in the air and devoured head first. They are graceful flyers but they do have a clumsy gait when walking.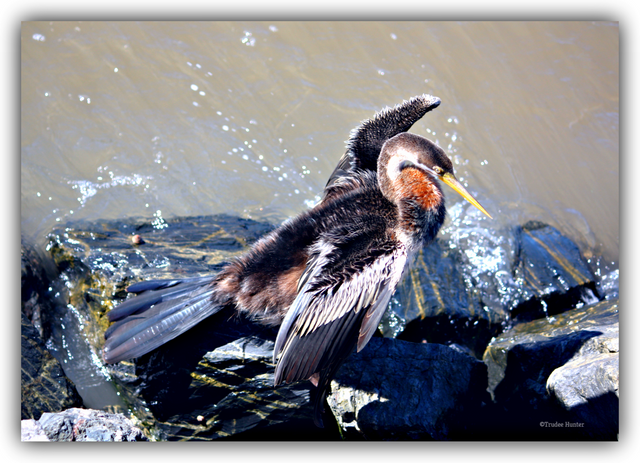 THANK YOU FOR VIEWING. HAVE A GREAT DAY.