Living that supermarket lifestyle!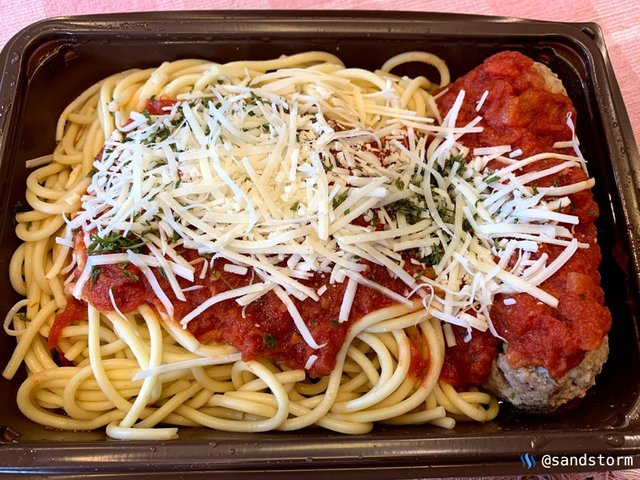 Sometimes you can grab some excellent looking premade food from the supermarket. This container stuffed full of spaghetti, meat sauce, meatballs and covered in grated cheese is just the thing to hit the spot. The grocery store is a place that never fails to impress with its offerings. 😜
Who else loves going to the supermarket?
---
Follow @sandstorm for lifestyle, travel, and food content.