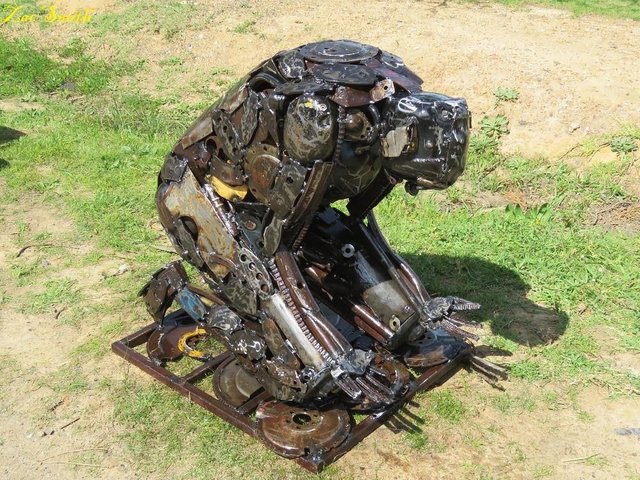 A praying man built with old car parts!
South Africa is said to have the highest un-employment figures in the world. Thousands of university graduates are sitting at home every day bemoaning their lot. Many people with no schooling try to make a living by collecting re-cycable materials from dustbins and selling it to the collectors.
But then you get people like Sam and his uncle that manifest their imaginations into art!
Let's have a look.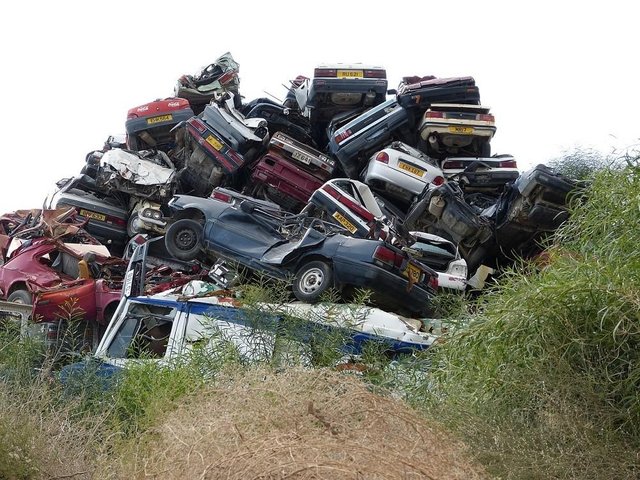 What can you do with heaps of old scrap cars?
Well, you take a steel cutter, some tools and a welding machine and you create art like this shown here in this post.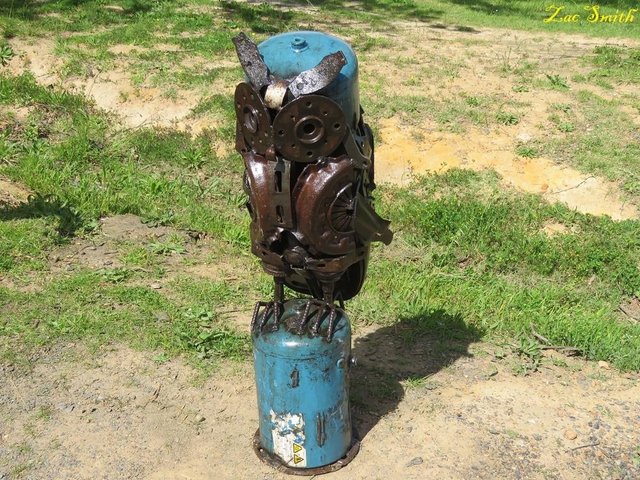 You can build an Owl from old car parts!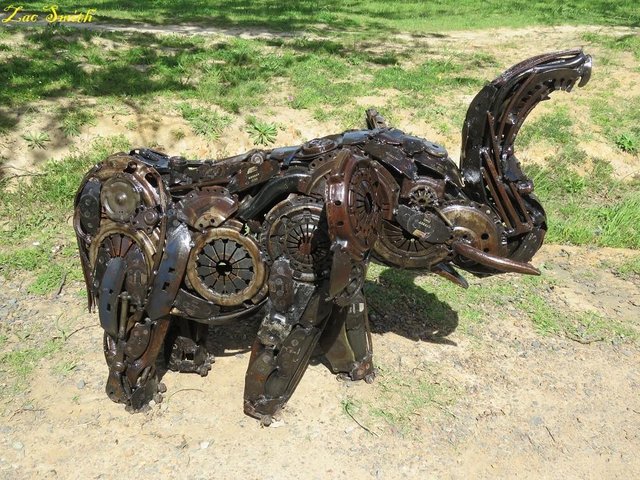 Or how about building an Elephant with several clutch plates and other parts?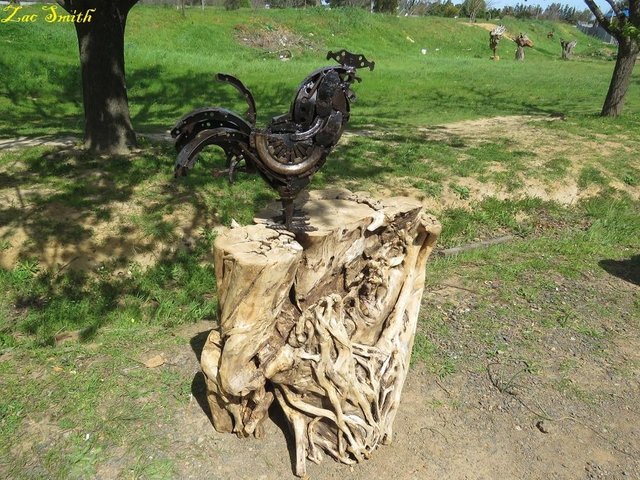 A Rooster standing proudly on a tree stump!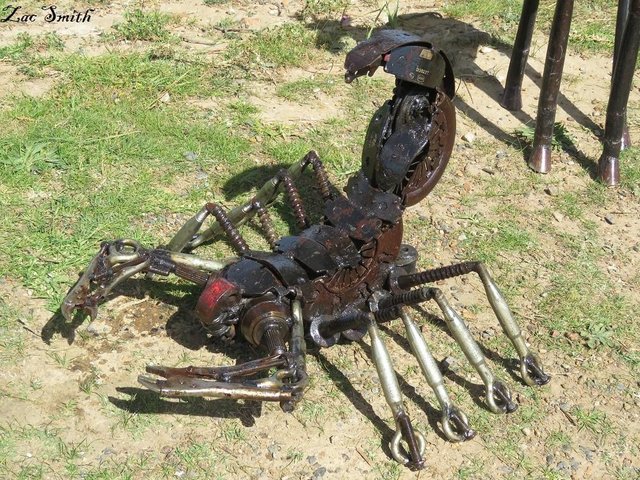 What about a Scorpion with Vice Grips as claws?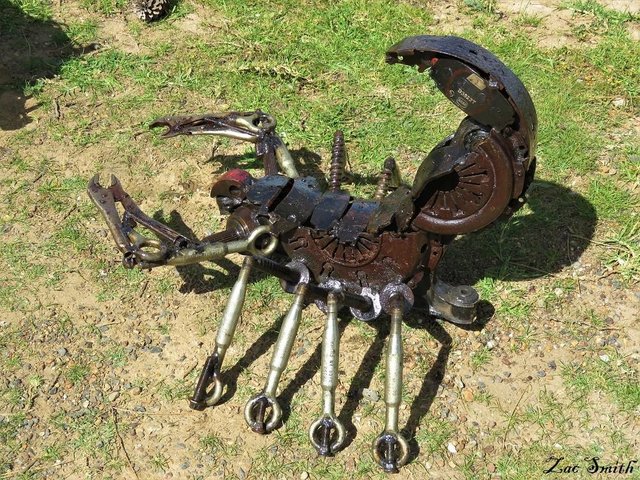 Clutch plates, brake liners and an old engine block resulted in the Scorpion!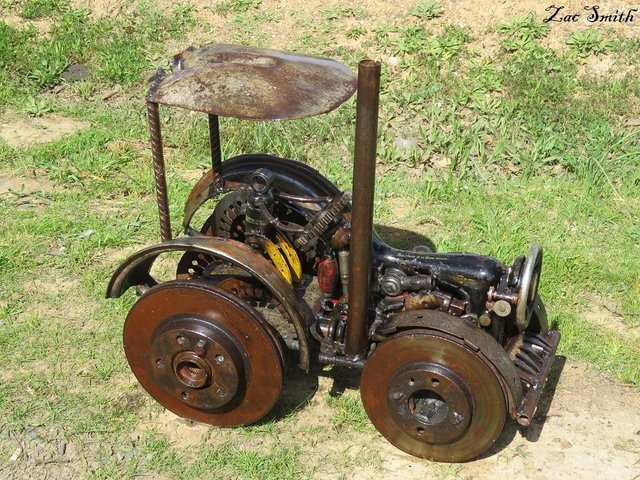 The roof is an old spade, 4 car wheel discs, an old Singer sewing machine and the driver is an old shock absorber!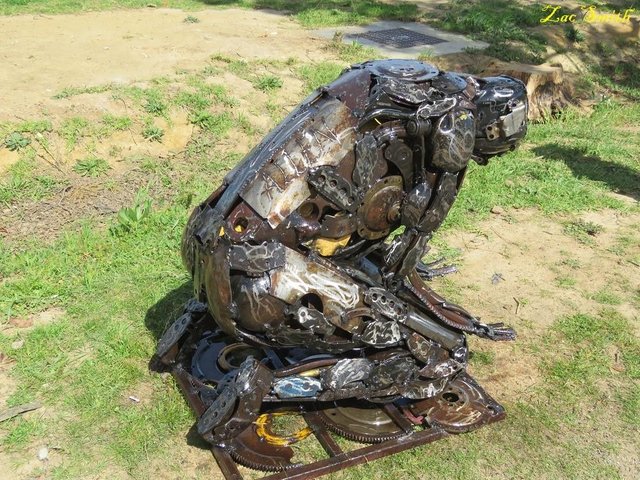 Here's a side view of the praying man!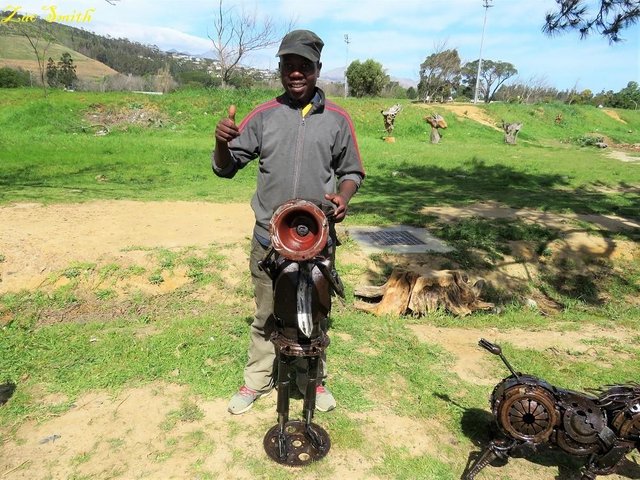 Sam is the sales man and his uncle is the artist!
They employ another 3 guys to help with the stripping of the old cars and this is called job creation. Now imagine if Sam and his uncle had a factory. A design and marketing team and some sales representatives.
They could even enter other art markets with jewelry and such.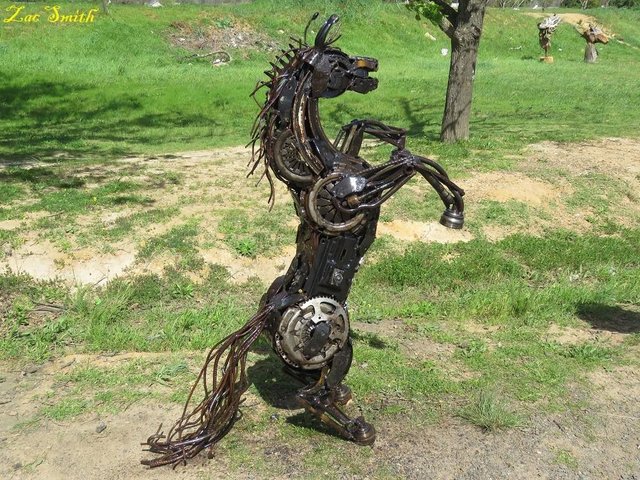 Have a closer look at this horse, old piston heads are the hooves, clutch plates form the hips and the shoulders, the body is constructed from car door plating and the mane and tail was made from construction steel bars.
Now is this innovation or what?
We hope that you have enjoyed the pictures and thank you for visiting a post by @papilloncharity
NOTE 1.: Only picture number 2 is not my own and it was sourced from: https://pixabay.com/images/search/scrap%20car/
Note 2.: The names of the car parts are South African and steemians @cars or @motorheads can give you the the names of the parts in your country.
Note 3.: The people @art or @arts might also be interested in this post!

Team South Africa banner designed by @bearone