A Cool Scenery!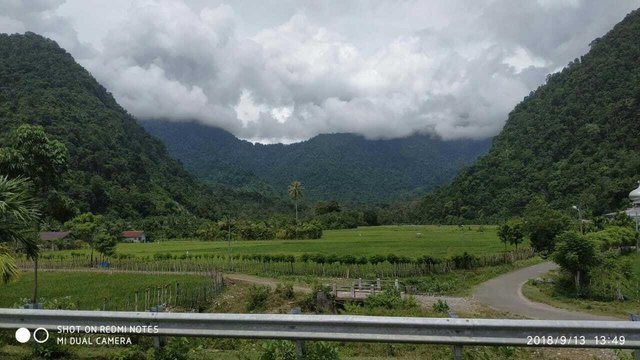 (Meulaboh - Aceh - Indonesia)
This view is one of the icons of the city of Meulaboh. The place is in the highlands, so spacious, beautiful and cool.
The road to get there also requires a heavy struggle. Because you have to deal with a meandering and steep road. Only expert drivers will calmly ride in that place, for the novice driver the car will only move like a turtle due to worry about the road.
Although the struggle was rather heavy, but the heart was satisfied when he saw such a view. Because it can keep the mind for a moment from city air pollution which continues to torture the lung cavity.
Therefore, a cool place like that is the dream of everyone who is tired of the urbanization that continues to become.
The trip there only took almost half a day, after being satisfied to enjoy the highland scenery, then the return trip was immediately carried out. Hopefully in the future, will be able to come to such a place again.
Happy adventure ~