Pagoda in Belgium?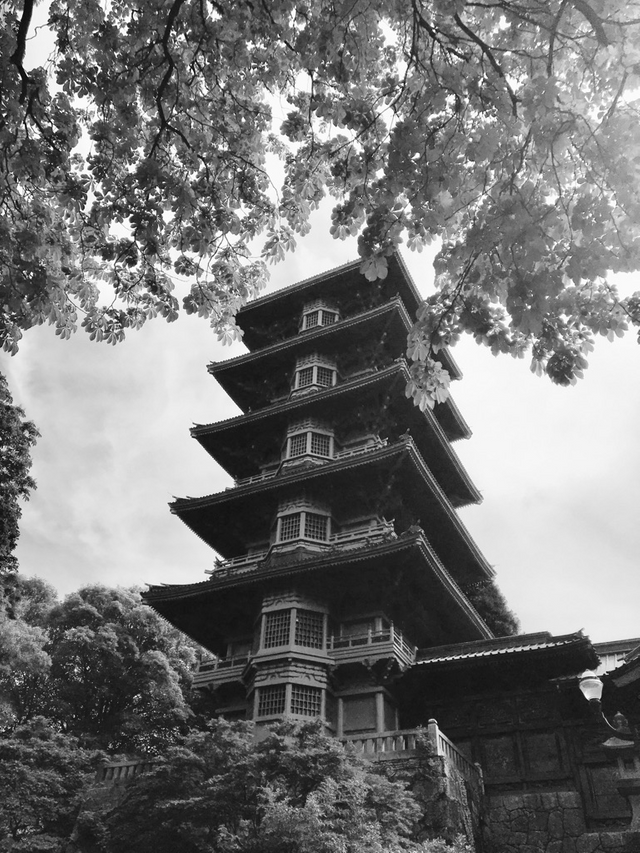 The Japanese Tower, 50 metres pagoda opened in 1905
It was weekend and everything was perfect and different. I had visited Brussels so many times but always for an event or passing through. This times I went with my family and we decided to do things in the city that we never do. We started off by combining our visit to the Royal Castle with a walk through the woods. The discovery of the woods and new neighborhoods distracted us. We arrived at the Royal Castle a bit too late.
However we discover something special on the way. Oriental buildings built by architect Alexandre Marcel which were commissioned by King Leopold II. In 1900, the King visited the Paris World Exhibition and was impressed by the "Tour du Monde" panorama. We were equally impressed by this unusual but extraordinary find.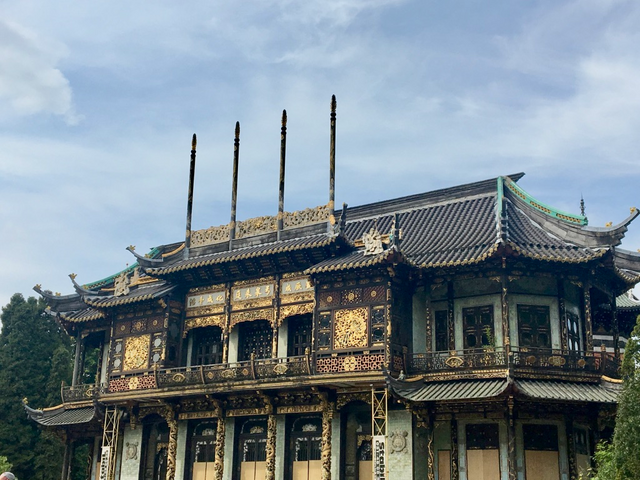 The Chinese Pavilion opened in 1909
The museums have been closed for repairs since 2013. When re-opened, I will definitely return to see the Art Nouveau interiors of the Chinese Pavilion!!
Nothing surprises me anymore.