On Ascension day, I went to the city of Gouda. Yes, the city that's famously known for its cheese. However there is more to the city than just cheeses. The city use to have a thriving pottery industry and I was on a mission to visit its modern day version.
I parked by the harbor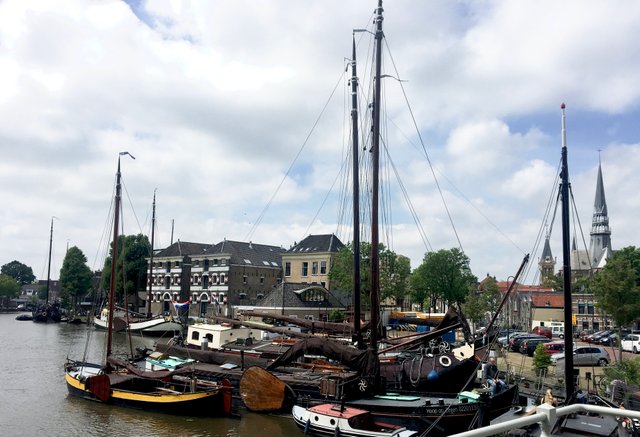 and walked along charming streets.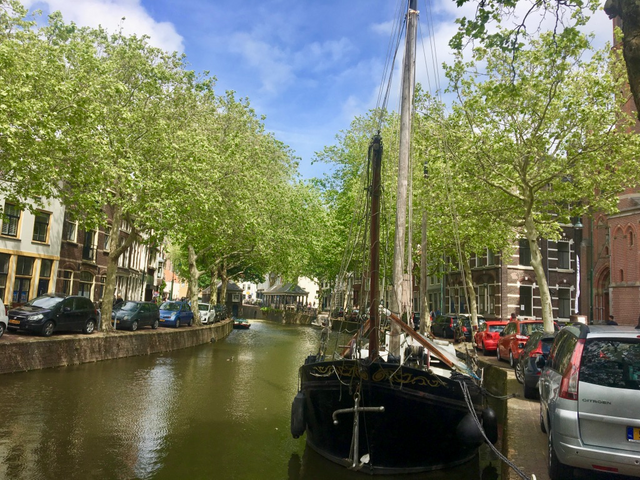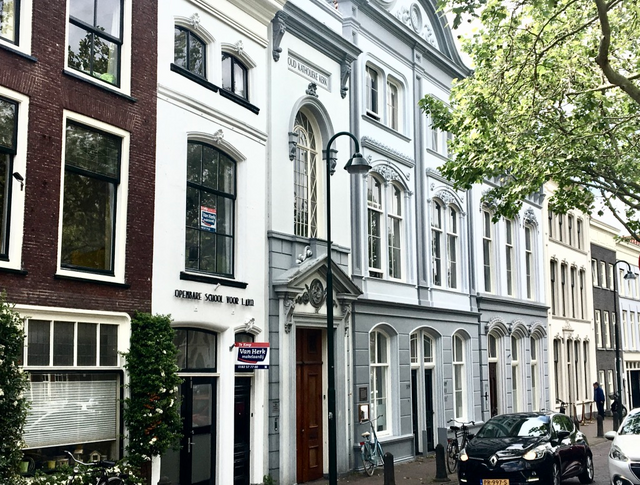 There seemed to be quite a few churches (from the steeples in the sky but I was determined to be focused).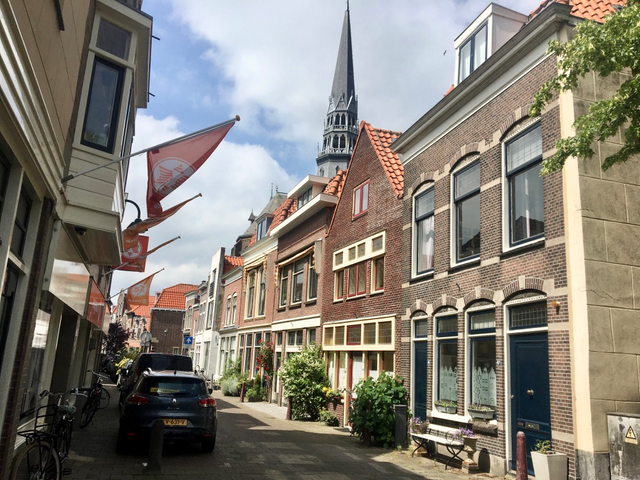 I headed directly to the market square - to attend the 44th Annual Ceramics Festival. The very fitting theme this year was "Make or Break." The festival was laid out and around the medieval gothic town hall stands proudly in the middle of the square. The 15th century building with its red and white shutters was quite imposing.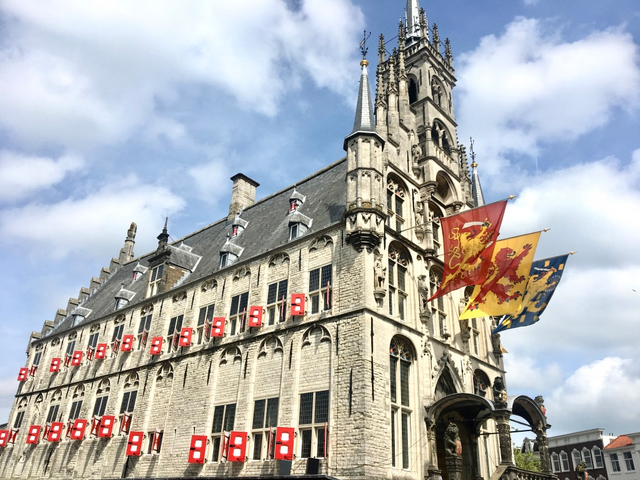 At the back of the town hall was a swingy band providing a medley of familiar tunes to accompany our steps around the square, whilst gazing at ceramics.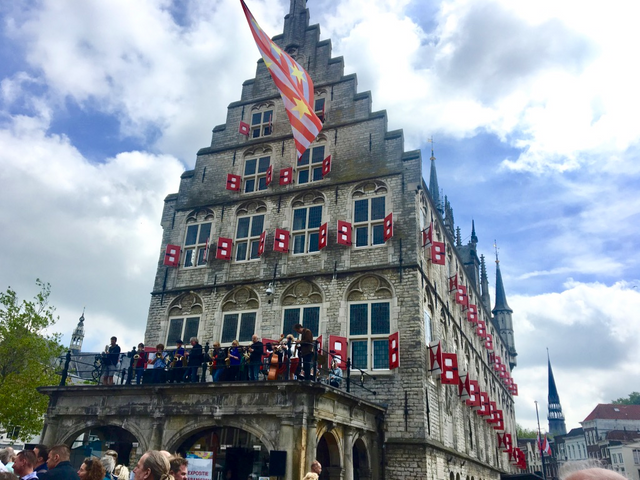 The band overlooked the crowd gathered to watch the pottery competition for who could make the tallest vase or widest dish.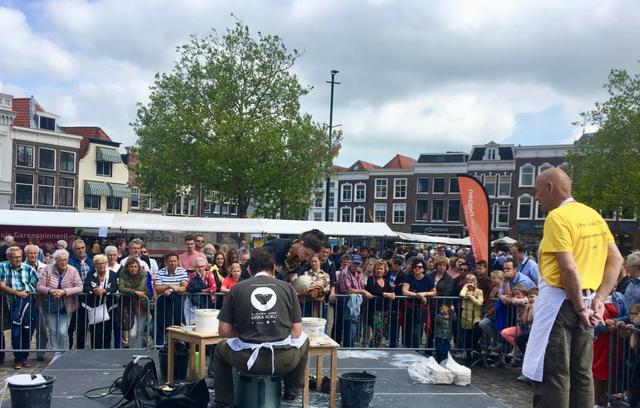 Lest I forget, located behind the town hall is the Goudse Waag (Gouda weighing house) where cheese was weighed and traded in the 17th century. Can you see the scales on the relief on the front of the building? The weighing house is now the Gouda Cheese and Crafts Museum. Every month there is a Cheese Market in the city hence many opportunities to return and sample their famous cheeses.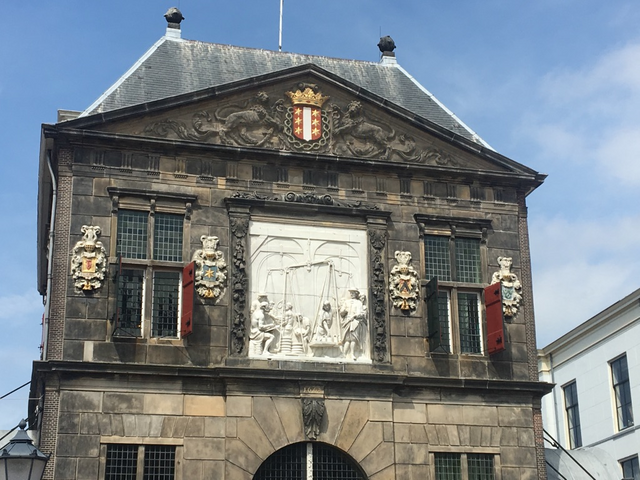 I will not digress further. More than 125 ceramists from near and far proudly exhibited their works. Ceramists showed off their skills, creativity and hard work; prizes were given for the best works.
There were ceramics of all colors, shapes, sizes and purpose. The photos will speak for themselves.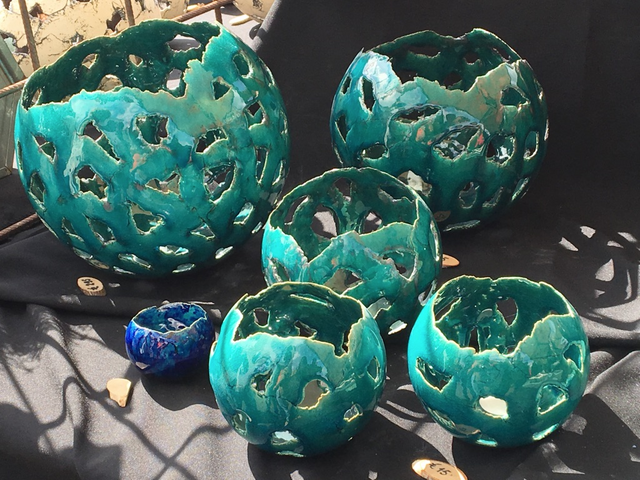 Tea light candle holders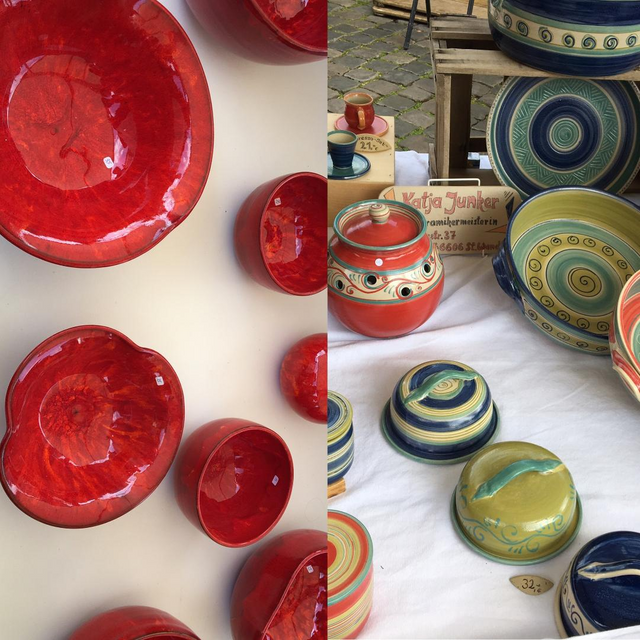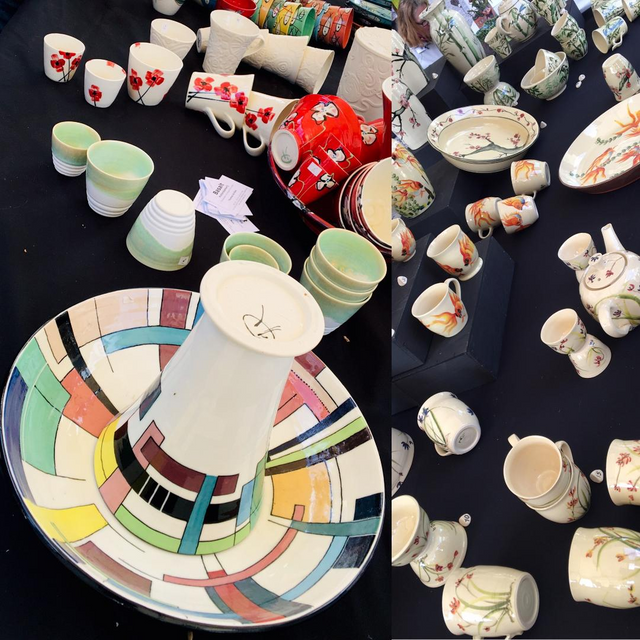 Tableware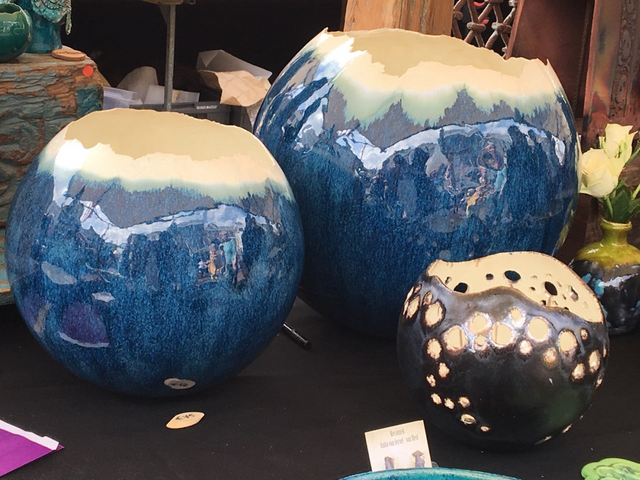 Colorful multipurpose pieces
Amongst my favorites were these intricate creations. The sculptor got her inspiration from crustaceans. First the base and the separate tiny parts are made. Then one by one each separate part is added to the base. It is quite labor intensive and some have parts of platinum, gold and silver. Therefore these sculptures were amongst the most expensive at the festival.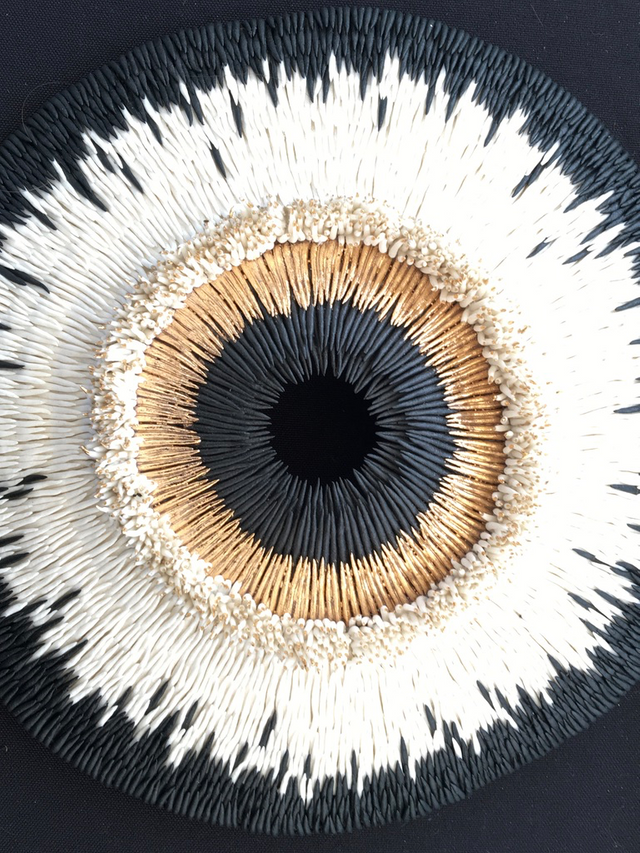 An eye-catching piece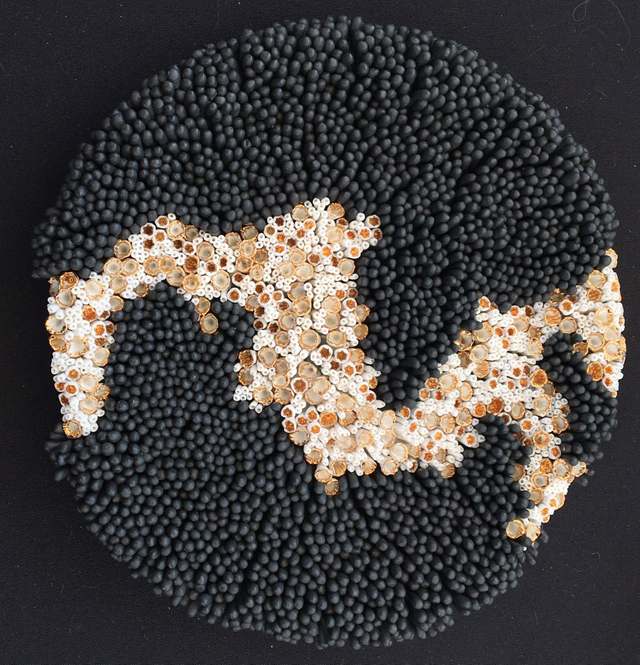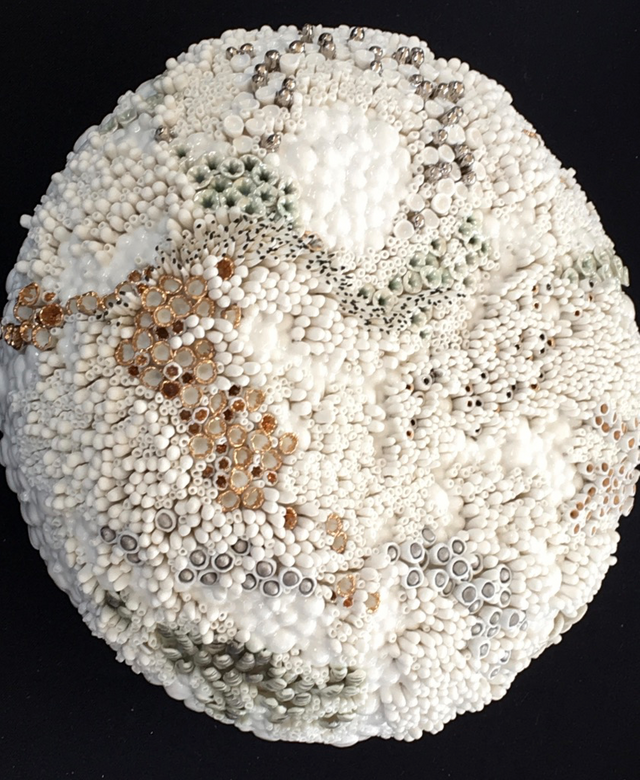 Intricate pieces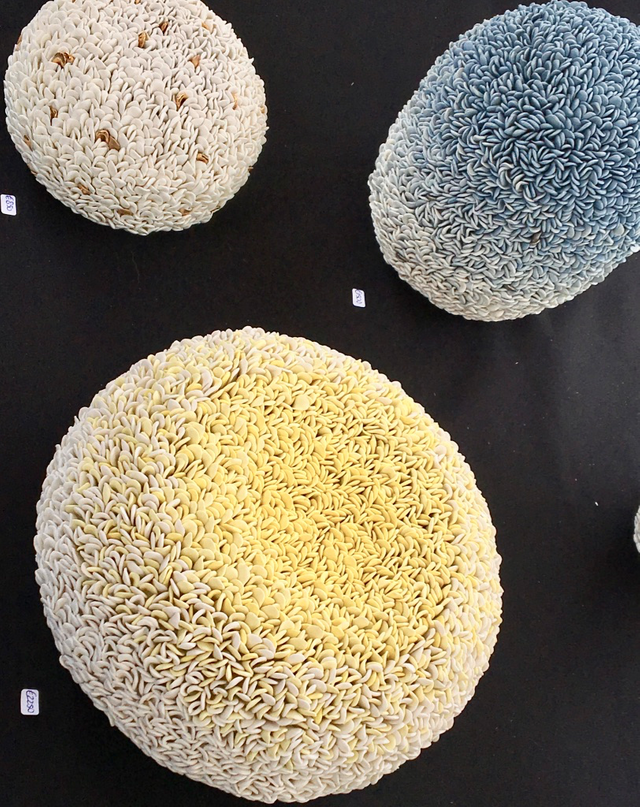 Incredible workmanship
These human sized sculptures drew a lot of attention.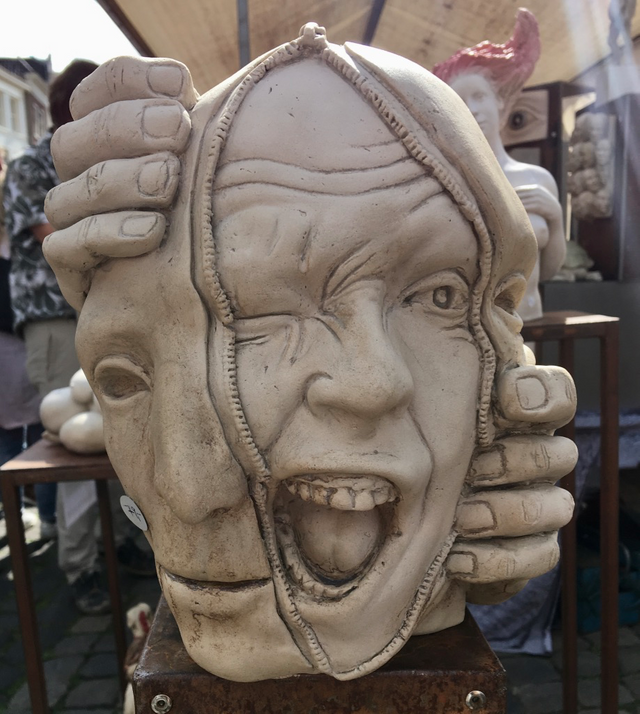 These faces say a lot..........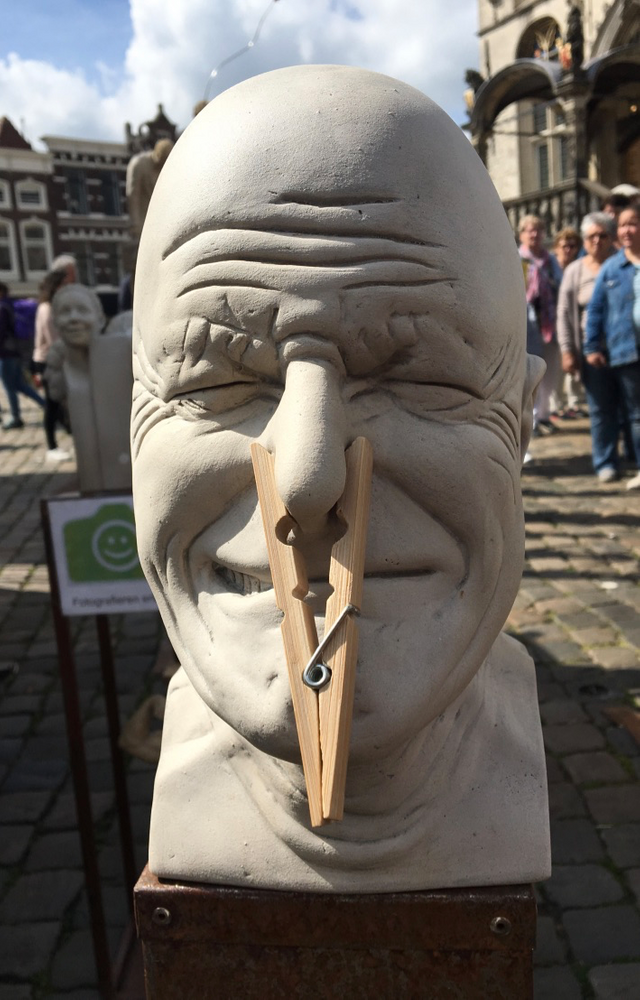 this lady too........Can you read what is written at the base of the statue?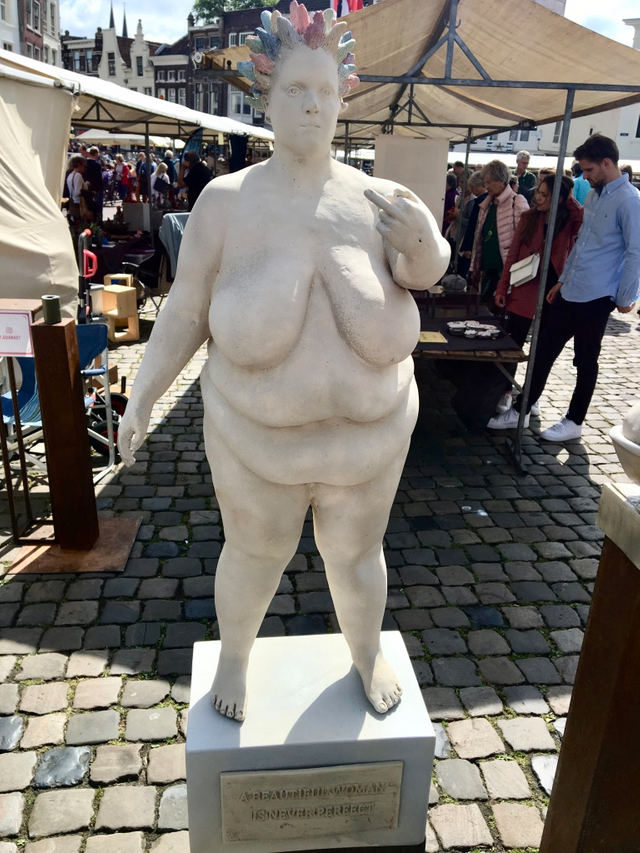 These lovely ladies also got my attention.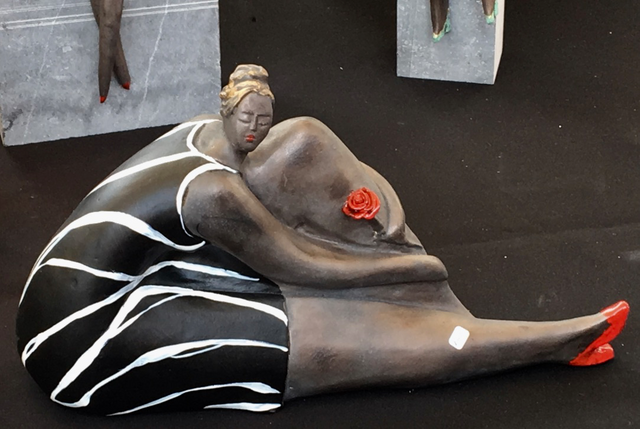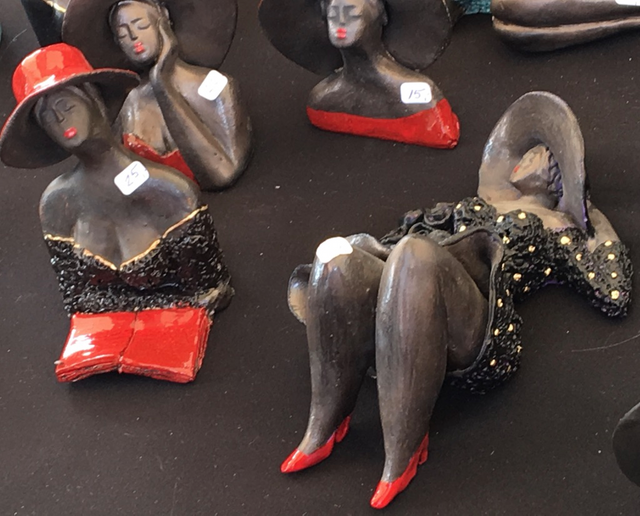 I had a great time at the festival which provided something different for me to "sample" instead of cheeses. I hope you enjoy the photos.