Our program of stay was so intense that I had no time to paint at all.
Only once in the evening I grabbed paint with paper and resolutely set off to look for scenery.
In order not to waste time, I decided to sit on the main square of our small town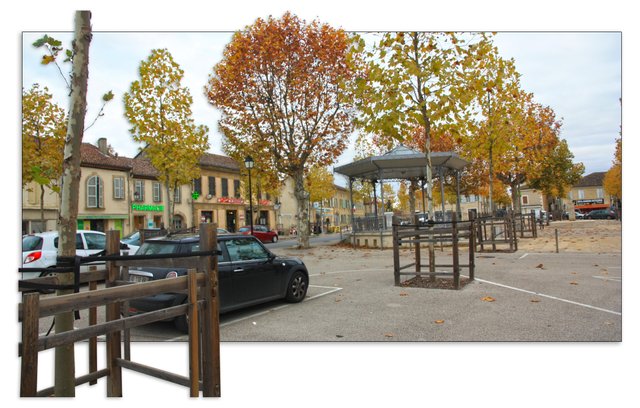 There are a lot of benches on the square. Therefore, I had no problems with choosing a place where I could sit.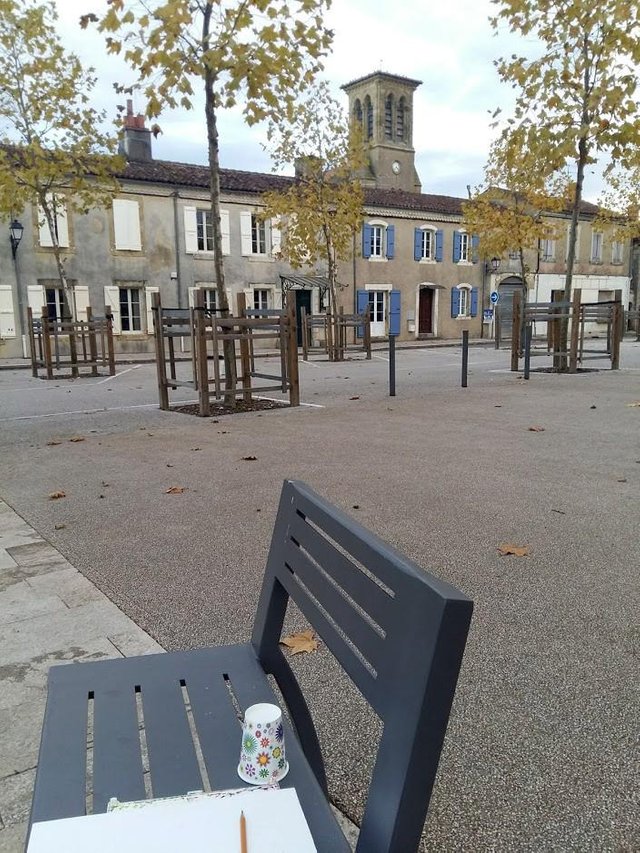 I chose a very simple scenery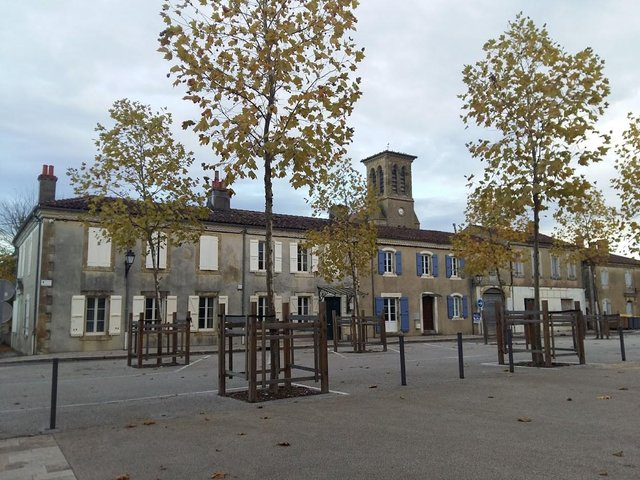 Then I drew very, very quickly with a pencil.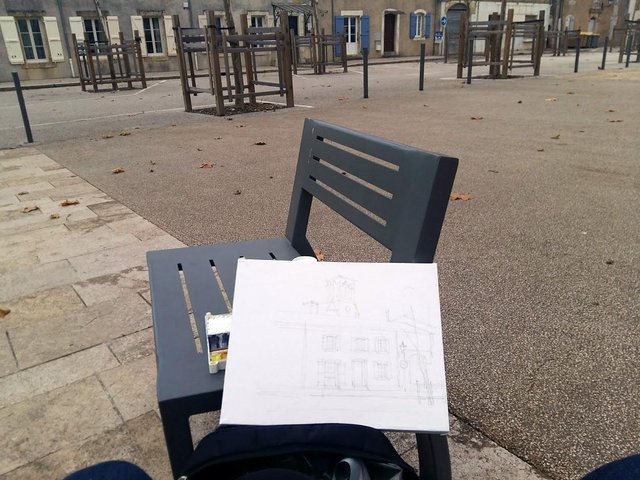 There was no time to correct something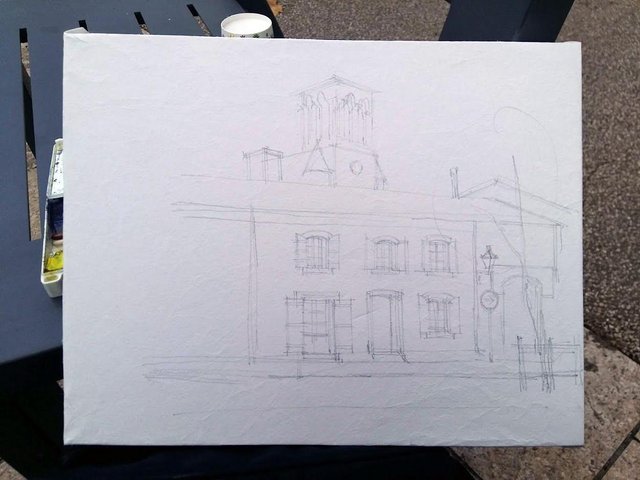 Where is my paint box? Quickly, quickly!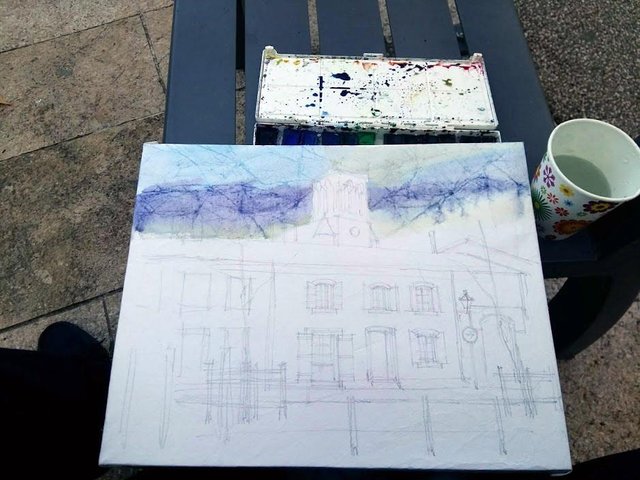 At this stage, I realized that I did not have time ... Evening came into its own.
It got dark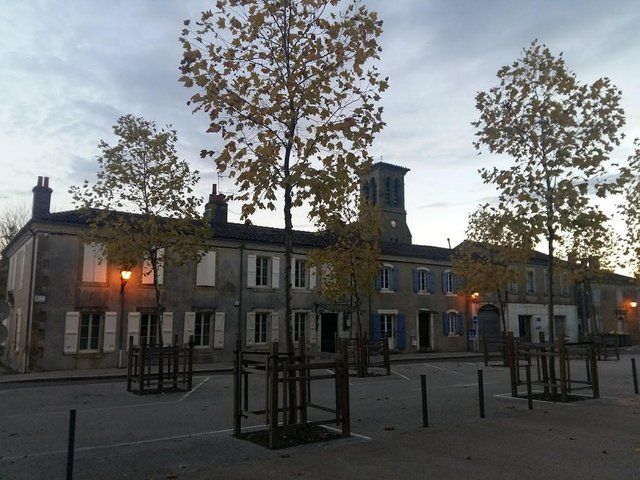 Sometimes I think whether to finish this picture or not?