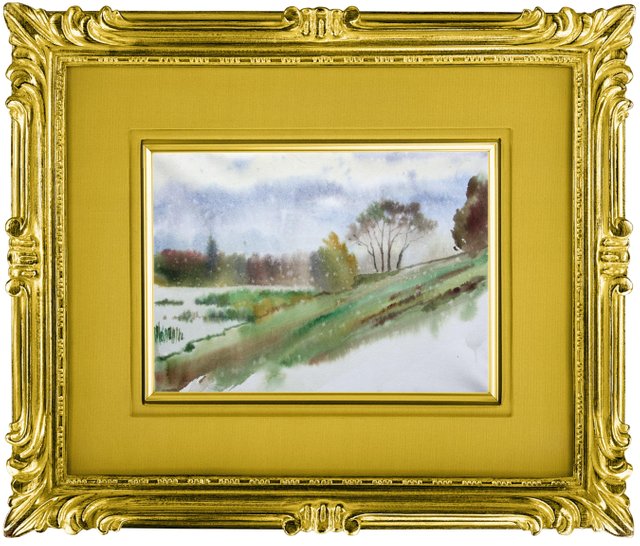 Preamble:
In our city there lived one psycho. He wrote on the facades of houses and on the fences the same phrase. He wrote - 'On the rail' What did it mean no one knew - it remains a mystery. Once I went fishing in the reservoir, which local inhabitants call 'the sea'. One thing really made me laugh. Some humorist wrote on the wall of a bus stop the phrase 'on the sea'. No one understood why I was laughing. they probably thought I was crazy.
Today's post I decided to call "on the dam"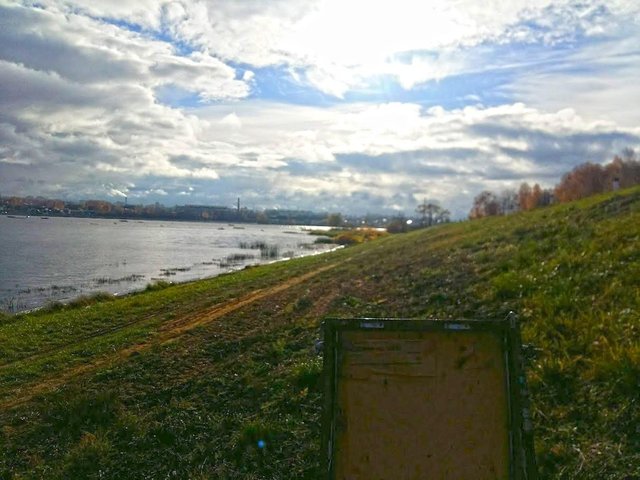 While I was painting this etude, I had a chance to experience several states of nature. First, the sun shone in the eyes. I had to wait until it came for the clouds.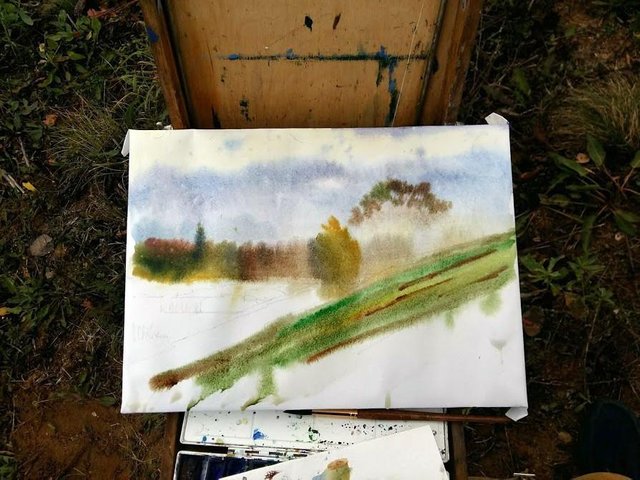 Together with the clouds came the wind. Then it began to rain. And finally snow fell...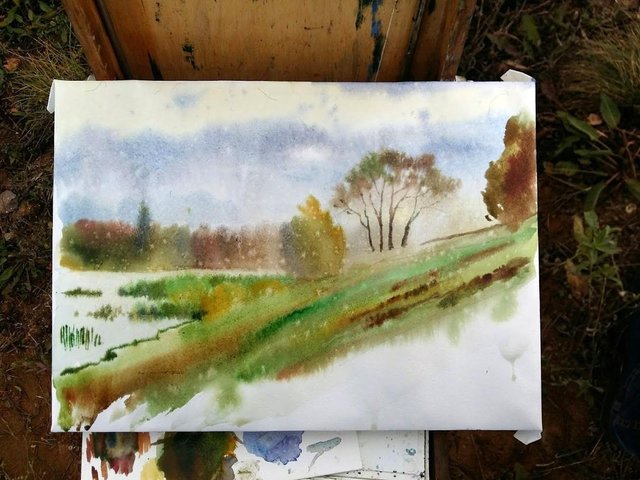 Snow left original marks on paper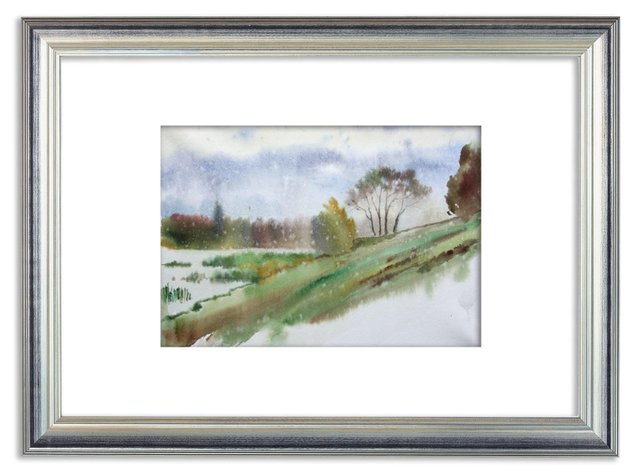 Bye everyone. Write letters :-)
Maybe someone did decide to buy my watercolor? Feel free - I can send pictures by mail.
Painting by @mister-omortson
Paper, watercolor
25.5 cm x 35 cm