I cleaned out the fruit drawer in the refrigerator before I got my new grocery order this week, and tucked behind the bag of apples was a pomegranate that had been forgotten and had turned brown and rather squishy on one side. I had no idea whether any of my forest creatures would be excited about a pomegranate but I threw it out towards the edge of the woods to see if it might make a good treat for someone on this cold winter day!
The first visitor to come past saw it laying there and did a quick inspection, but was not at all impressed and continued on her way.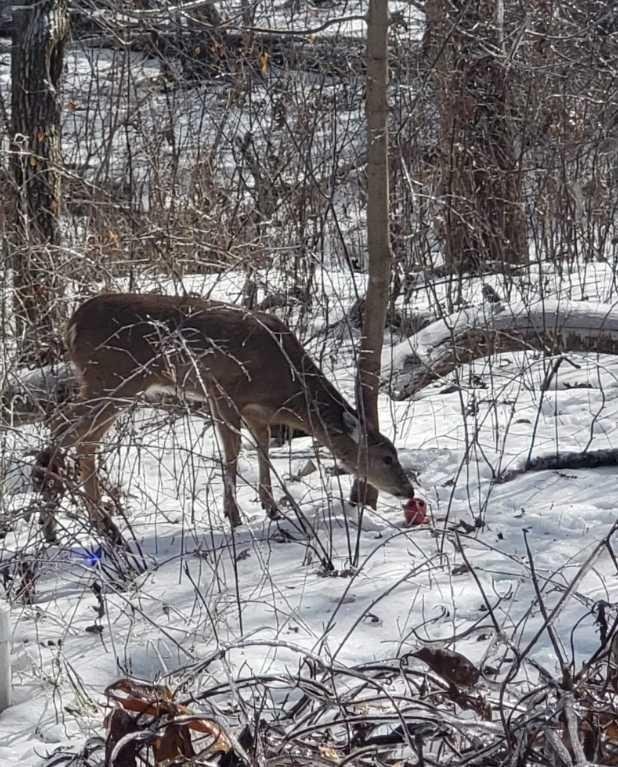 It was soon being looked at again, only this time it was declared worthy!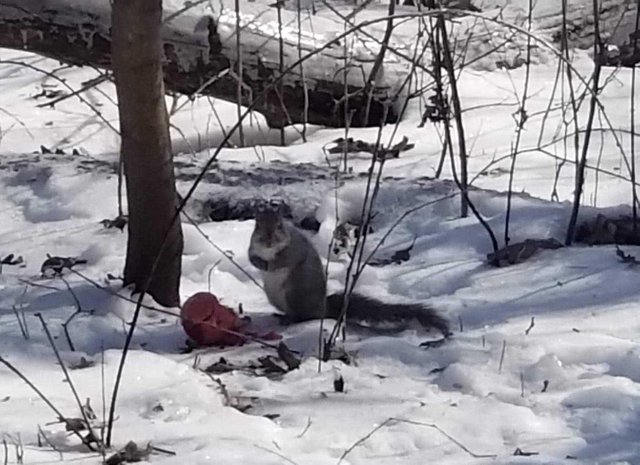 And tasty!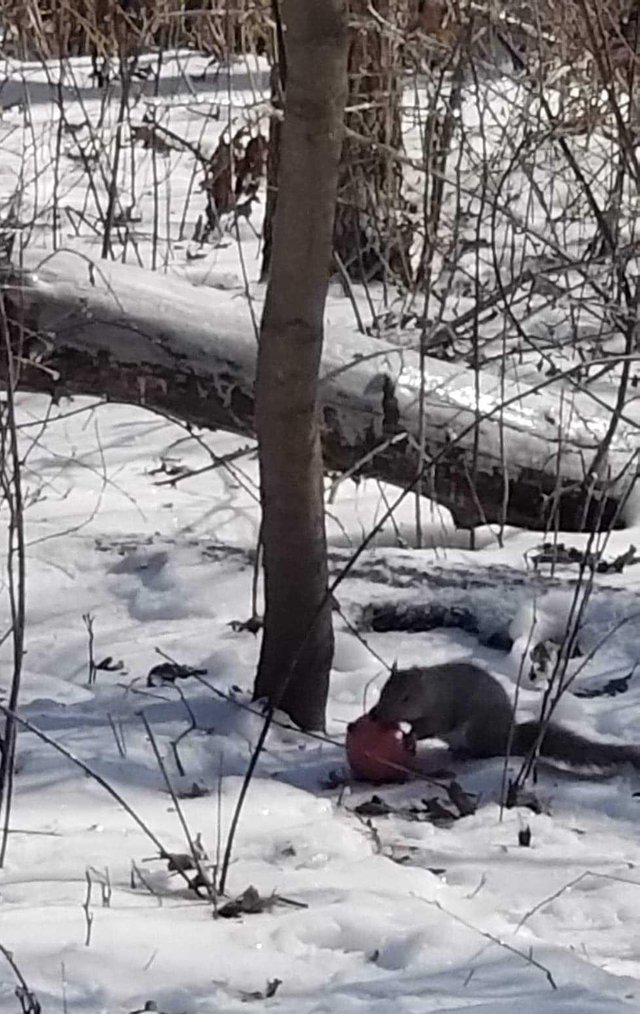 A rare treat in the frozen Wisconsin woods in February!

Go here to enter this week's contest


if you want to try using eSteem, but have questions, feel free to ask! I'd be happy to help!
Do you use eSteem?
eSteem is a Mobileiphone& PCcomputer app. for Steem with great features. Also, you get Incentives posting through eSteem apps.
eSteem Spotlight; eSteem provides rewards for it top users in Leader Board with most Posts, Comments and Highest Earners.
---



https://steemitimages.com/640x0/https://cdn.steemitimages.com/DQmY1TJgX2YgP4A7DVVwEsCvKzvj1D5sZpKBt53xu3zLtaD/300%20(9).png