In Greek mythology this is where Orpheus walked searching for his dead lover, Eurydice; it is where Herakles captured Cerberus, the fearsome beast with three dog heads, snake heads protruding from its back and a serpent for a tail that guarded the entrance to the gates of hell and where Odysseus consulted with the the dead."*
Monemvasia is an island cut off from the Peloponnese mainland by an earthquake in 375 AD and now accessed by a short causeway. Cars are left at the entrance to this ancient town.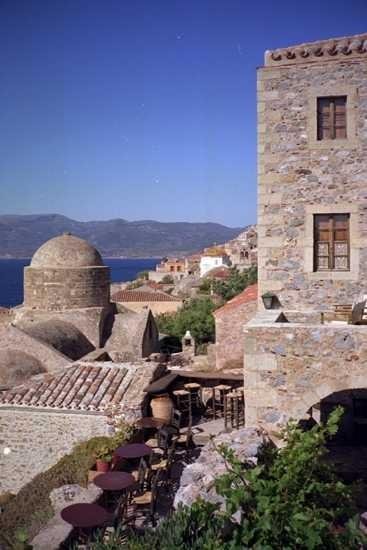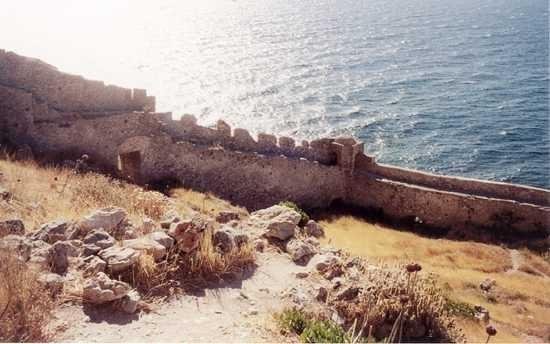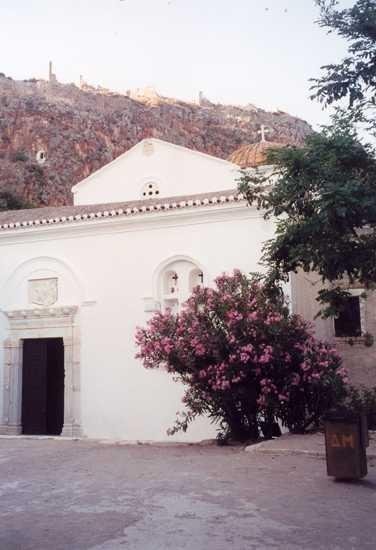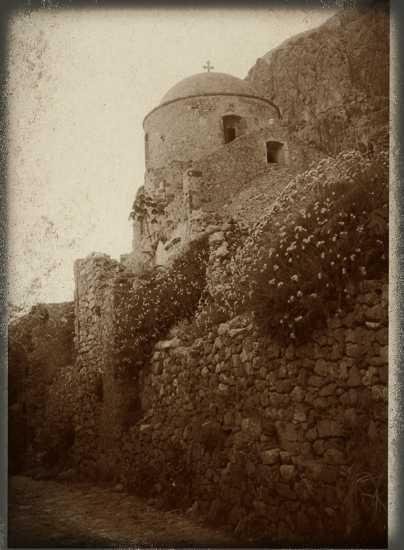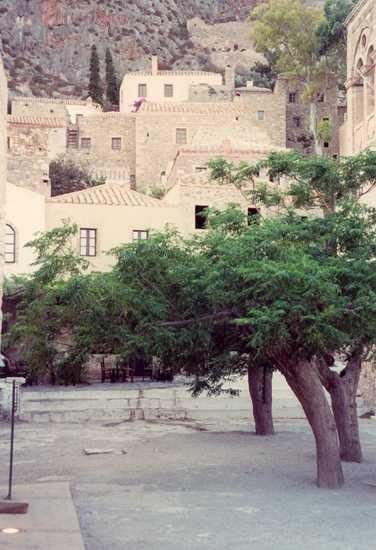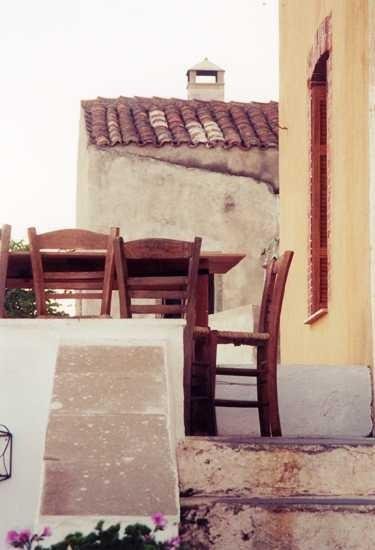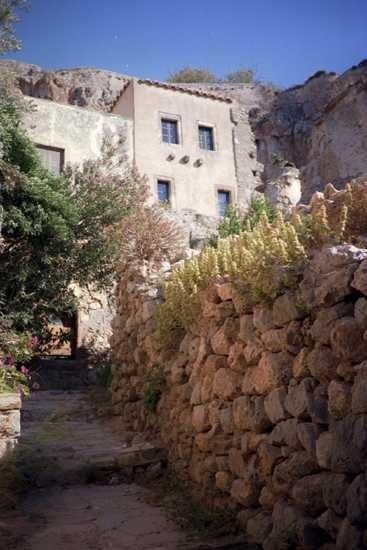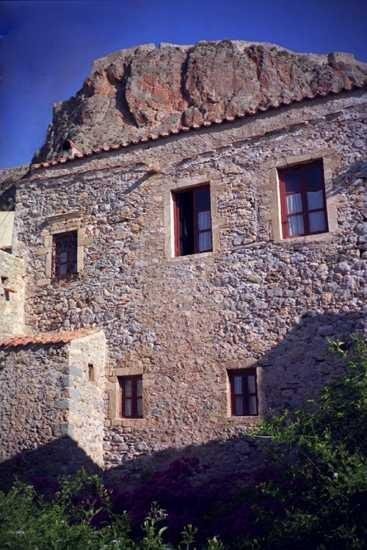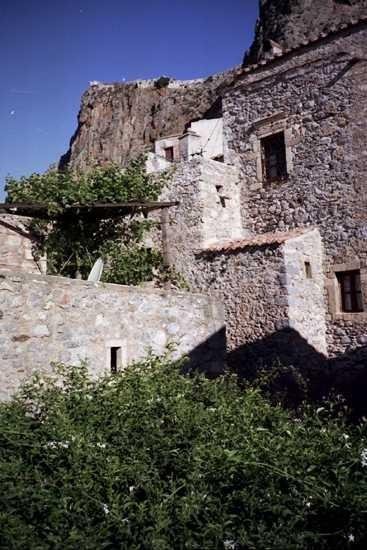 One of the first things I did when arriving in this beautiful town was to fall down a flight of stairs. I spent the first day of my visit with ice packs on my knees. It wasn't until the next year that all of my clumsy episodes were explained when I was diagnosed with MS.
I had a lovely place to stay and recover from my fall.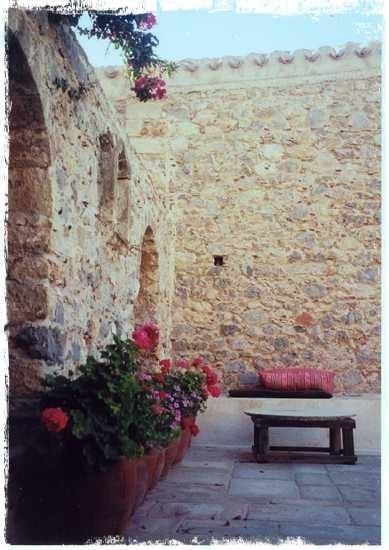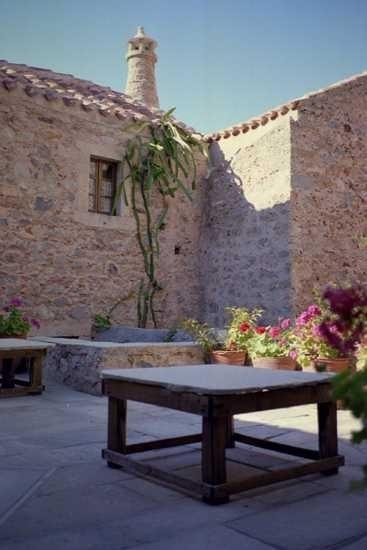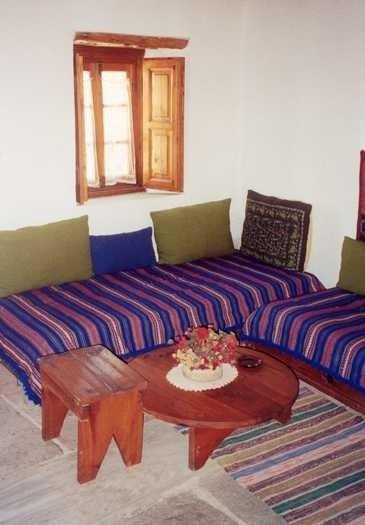 These giant steps to get up to the bedroom were a little daunting, though!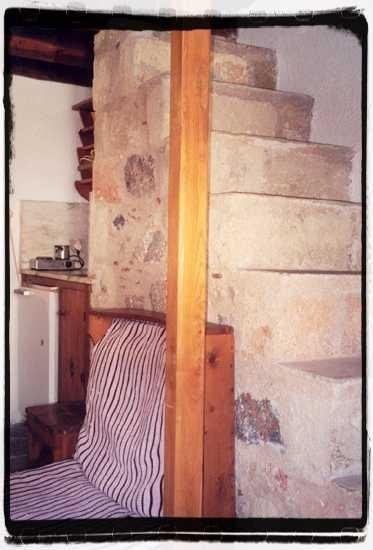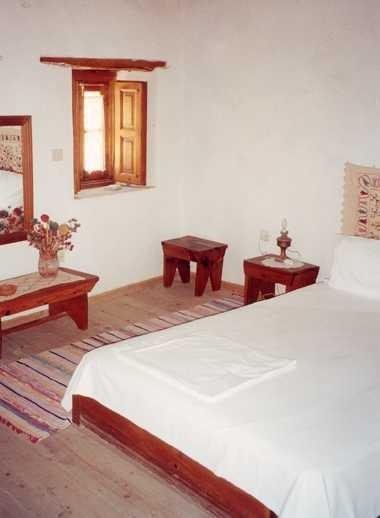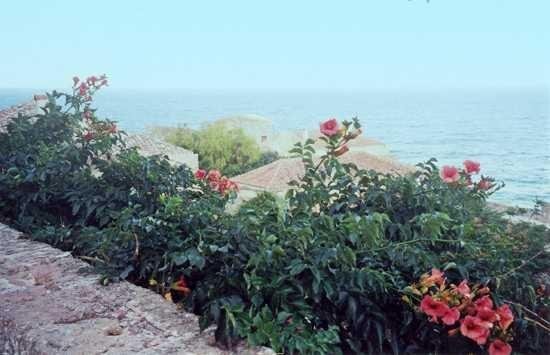 Enter your music shadow photo here!



If you are already using eSteem on your phone or eSteem Surfer on your PC, be sure and use #esteem as one of your tags, post original content and write at least 50 words for the possibility of an upvote from @good-karma !



>