WONDROUS WEDNESDAY by @princessmewmew | TOP 10 HAPPY LIST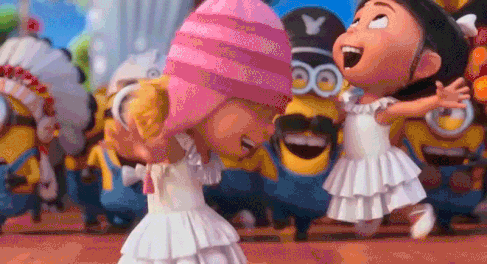 Happiness is that feeling that comes over you when you know life is good and you can't help but smile. It's the opposite of sadness.
source
Basically, that's ME when im too ecstatic, my happiness reached beyond and over the moon. Oh! you have guessed it right, the other girl is my twinny sissy @twodorks.. haha..
Happiness takes in many forms. It may be little or big or grand! Our happiness comes in different reasons. Each day it may change because our emotions and wants changes too. It varies as we shift from one feelings to the other.
When I stumbled at @princessmewmew post, I wanted to jump in the fun of listing the 10 Things that makes you Happy. Do check this out for the contest details, click WEDNESDAY
I call it my SIMPLE HAPPY LIST!


So, let us run down the countdown.
#01 My Mini Boys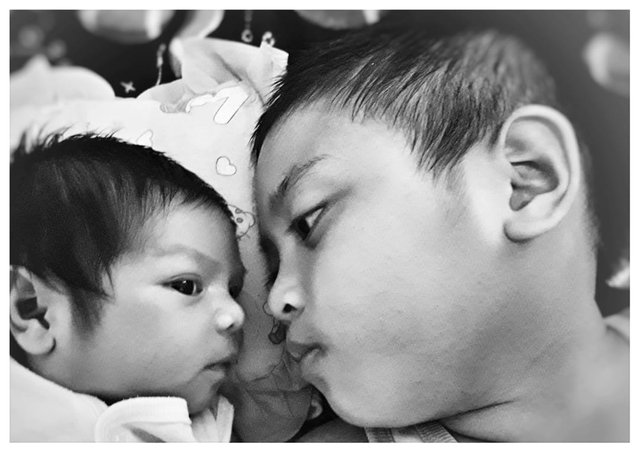 These boys are my daily dose of Vitamin H... H for Happiness!
The day I became a MOM with my first, that was the happiest day of my life. And it doubled the happiness wihen we were blessed by our second. Truly, motherhood had changed me! And I wouldn't trade that for anything in this world.


#02 My Cup of Choco Drink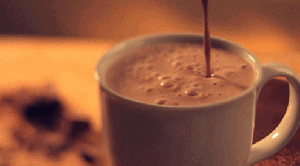 I want mine hot and chocolatey.. and it becomes special if the Ex-boyfie prepares it for me in the morning.
Why chocolate and not coffee eh?? If I aint breastfeeding, I would gladly take the coffee. It had been a year already that I have not got any. I missed coffee sometimes!.. but...but.. I have to increase my milk production, and chocolate drink gives me that. So, for now my daily cupchocolate drink is a must.


#03 FOOD is LIFE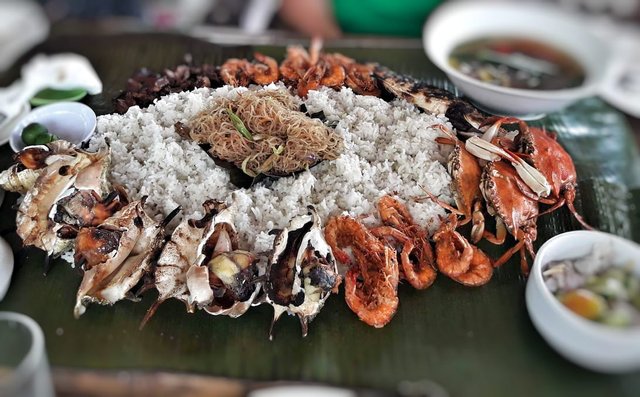 Oh yeah! Did you know that I am on a SEEFOOD DIET?! Whenever I SEE FOOD, I basically EAT... whatt???!!! I breastfed you know and I'm always hungry! And look at that, can you really say NO? Pass?... I cant waste to watch good food. I dont mind the extra pounds, I may be FAT but I know I am SEXY (in some angle).. lols..


#04 NOODLES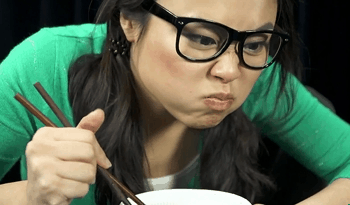 Here at home, they call me Miss Pansit aka the Noodle Girl. Noodle and its family and cousins are my favorite and comfort food in the whole wide world. I have been into it since I was a kid up to now. I can eat NOODLES everyday anytime and I wont complain. Every time I see the table with noodle in it, my face suddenly lits up with happiness.. Just ask my sissy @twodorks she knows me too well.. hahaha


#05 Chocolate Cake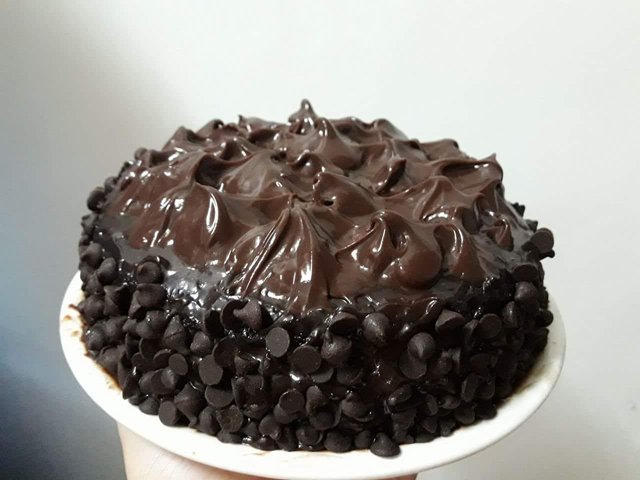 What????!!! I'm a FOOD Person.. hahahaha..Im so easy to please. They say, the way to a Girl's heart is through her curvalicious booody.. So feed me and Im happy! Im not really a cakey person, but I have a super bended weakness when in comes to Moist Chocolate Cakes. That spoonful of cake where it literally melts in your mouth. That's the one!!! Sorry Miss @dreemsteem its not gluten-free.. it is sinfully delicious, yummylicios and dreemilicious! hahaha


#06 Family Travel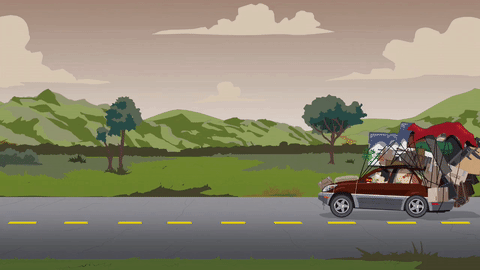 We love love love travelling. We made it a point to set a travel each year with the kids. I promised Kuya Maque that we will go to Ocean Park on his 7th birthday, I hope this time it will push through because I made the same promise on his 6th. Sadly I was pregnant at that time.


07 BEACH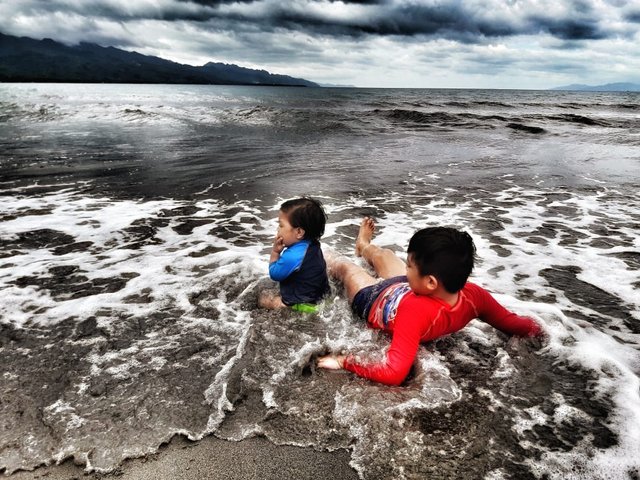 Who wouldn't want to be at the beach???.. The view, the waters, the open sky... You have it all there in one setting. Nature has its way of keeping families together. If only we could live near the beach, that woud have been so much fun. Not to mention all the sunburns you'll get.. hehe


08 Pumped Milk
That is a bottle of happiness!!!! BF Moms would understand this. I seriously cry over spilled milk. Every drops counts! So if I am able to filled this bottled in my every pumping session, that is SUCCESS right there. It means I am still on point of my breastfeeding journey. I will not stop until I run out, until I run dry.


#09 Baking some Goodies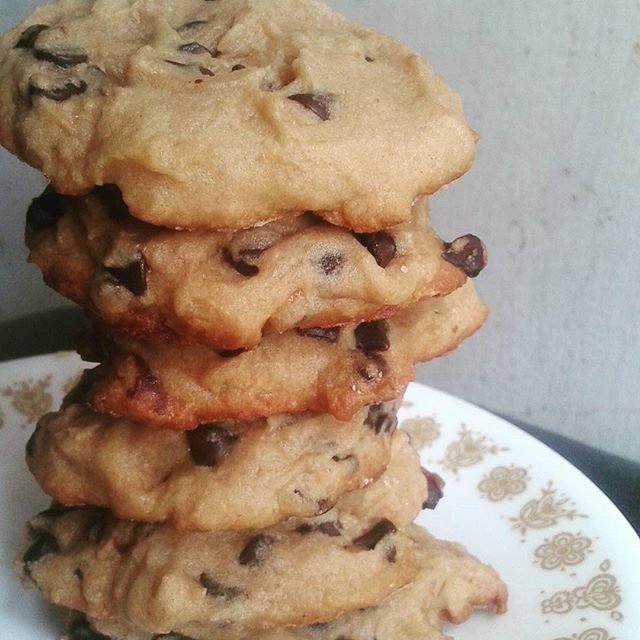 I love baking a lot! And I seldomly do it these days because of my busy schedule at work. But when I bake, I feel a sense of happiness and contentment. Its one of my de-stressing activity. My passion for it never dies no matter how many times I failed. I try to continue to learn new ways to master each recipe. My son would always request that we make cookies.
He helps me bake, but mostly he keeps everything messy.. haha.. thats what makes it fun.


#10 STEEMIT LIFe


Steeming had become part of my daily routine. I cant let the day pass by if Im not able to make a post, replies to comments and talk to strangers.
And I have my WW FAmily who keeps my sanity in tact.. I feel I belong here. I feel like im home. Plus, I could freely write whatever it is on my mind. Just like now.
THE END
That's it! ❤
PS.
I hope I made this in time. I hope this will be counted in..