STRAWBERRY BLISS 🌸🍓🌸
Hello my Dearest Foodies,
Cherry and strawberry season is here, (I know many of you had it long time ago). We are always late here in Canada, but we are happy when this time comes.
Although, we are not going for strawberry picking, because my daughter is moving so there in no time. Oh well, store bought must do this year and I made this smoothie with frozen ones anyway. I prefer to use the fresh ones for decoration and I eat the rest just the way they are and so the sweet yummy cherries; I can eat a big bowl of those, lol 🍒😍🍒
I wish you a wonderful weekend my Friends 🍒😉🍓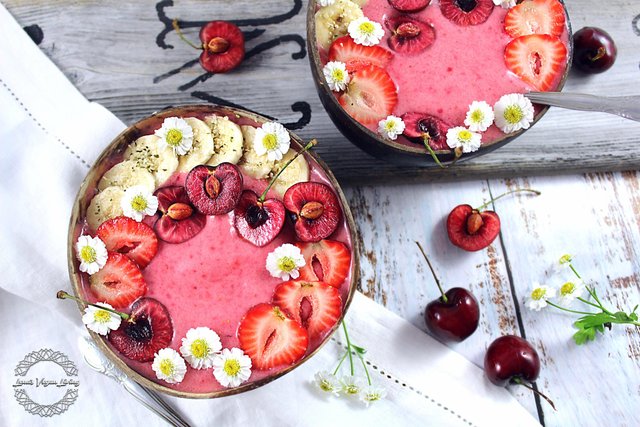 STRAWBERRY BLISS
Refreshing Strawberry Smoothie with Fruits & Superfoods
Vegan – Gluten Free – Refined Sugar Free
Author: Lena's Vegan Living
INGREDIENTS for 2 servings
• Fully ripe bananas 2
• Frozen strawberries 2 cups (sliced)
• Plant based milk ¼ cup
• Baobab or maca powder 1 tbs
• Hempseeds to garnish
Blend in the blender until smooth, fill your bowls, top with fruit and hempseeds & serve.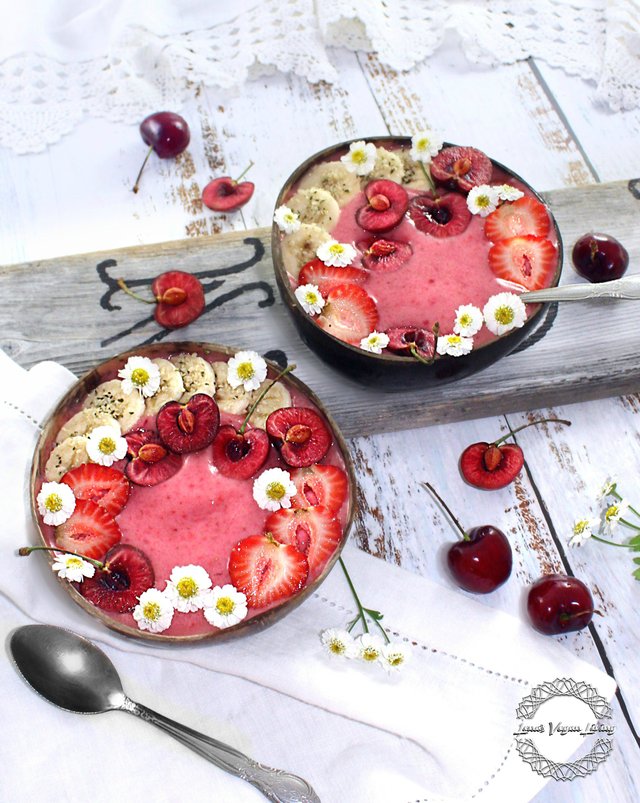 THANK YOU FOR VISITING & BON APPETIT
FOR RECIPES PLEASE VISIT MY Lena's Vegan Living Blog


|