BLACKBERRY ICE CREAM 🌸🍇🌸
Hello my Dearest Foodies,
For this weekend I have for you just very simple recipe, nonetheless, delicious! And of course much healthier version of the traditional ice cream or even store bought vegan ice cream.
We are having a beautiful day again today, so I am hoping it will last, but I am afraid to check the forecast, lol. Anyway, I was having my ice cream in the garden and enjoying the moment. Beautiful peonies and even roses are blooming everywhere, so I took lots of photos too, I just don't know when I am going to post them, lol 🌸
I wish you a wonderful sunny weekend 🌸😉🌸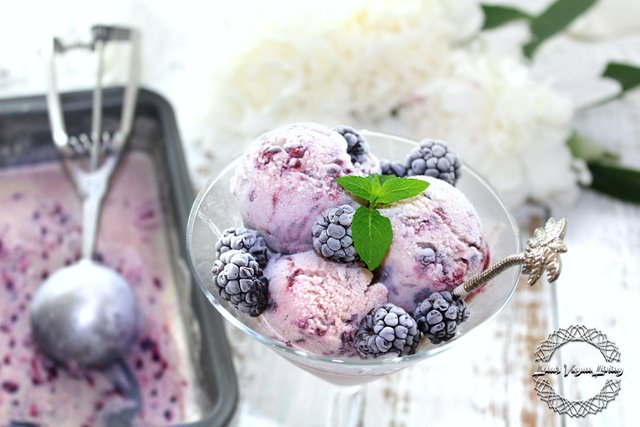 BLACKBERRY ICE CREAM
Vanilla Ice Cream with Blackberries
Vegan – Gluten Free – Refined Sugar Free
INGREDIENTS for 4 servings
• Frozen, fully ripe bananas 4 to 5 (depending on the size)
• Canned coconut cream (the whole can, including the water)
• Fresh blackberries ½ cup
• Pure vanilla extract 2 tsp
• Maple syrup to taste (optional)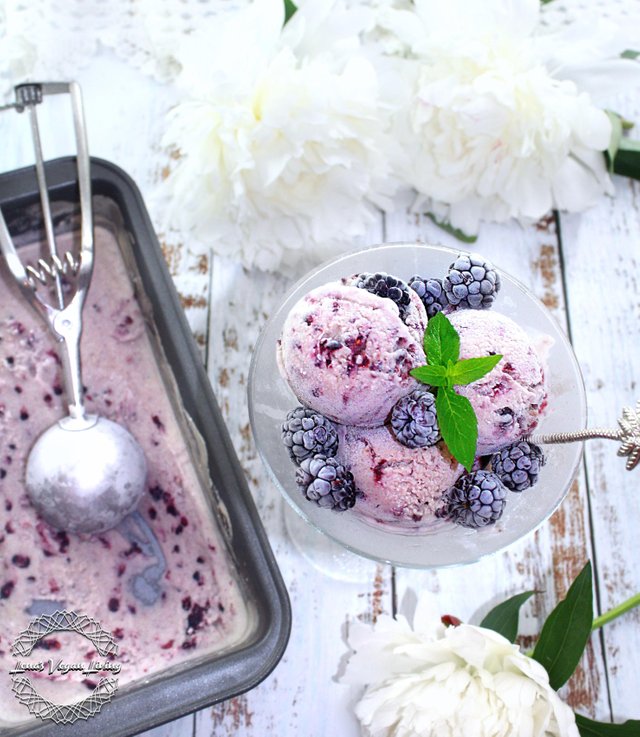 PROCESS
• Wash and dice your blackberries and set aside.
• Blend bananas with coconut cream and vanilla in a blender. Start slowly by pressing pulse button. Scrape the sides and turn on full speed until smooth.
• You may add maple syrup or another sweetener if you like.
• Transfer into a dish, for example loaf pan, like I used.
• Mix in the blackberries, gradually and evenly while stirring with spatula or spoon.
• Place into a freezer for minimum 4 hours or over night.
• Transfer into a refrigerator for 1 hour before serving.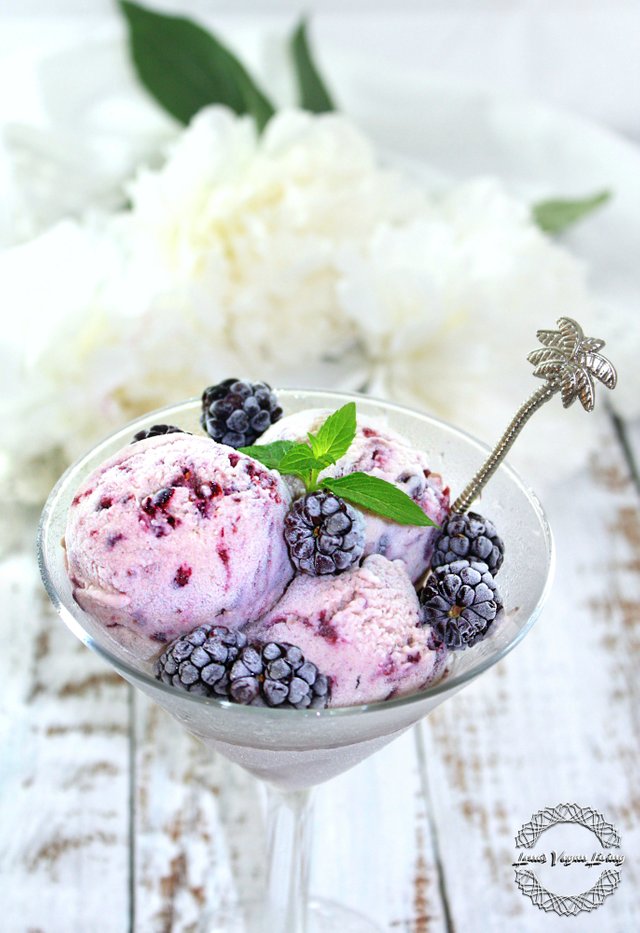 THANK YOU FOR VISITING & BON APPETIT
FOR RECIPES PLEASE VISIT MY Lena's Vegan Living Blog


|