Hello fellow Steemians!!!
Here is my entry for the #fiftyword story challenge courtesy of @jayna.
You, too, can participate in the challenge.Just click this link to read her post regarding the tips and tools you need to participate:
https://steemit.com/fiftywords/@jayna/new-50-word-challenge-and-the-week-in-review
The prompt this week is "run".
Here goes my #fiftyword story:
Title:Teenager's Dilemma: An Educational Malpractice:A* Agony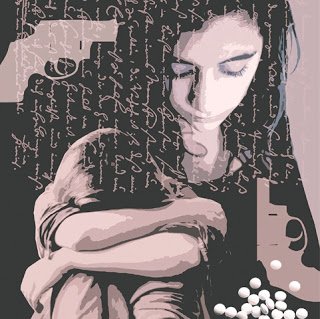 Depression crept in; a practiced thief indeed. 
Sneaking in through the cracks of inkling dark, it kept her running round in circles before cornering her.
Still oblivious, she stumbled, bound by the murky night.
Unawareness was grave.Crumbling amongst the jigsaw of realization and despair, the rat-race stole her life.
Thank you for reading!!!
#freewriting #prompt #fiftywords #writing #life #depression #pressure