Hi steemians!
Hope you all are fine and doing well on steemit. As you all know we are working on a project to educate out of school students with the help of steemit community and ITwithSM. Though the donations collected from steemit community are minimal but we are extremely hopeful that steemit community will contribute in this noble cause with big hearts and you will all help us to fullfil this dream of teaching those poor children. We cant do anything without your help but we are extremely determined for this project and will do anything we can.
---
Visit this post for introduction of this project:
https://steemit.com/free/@itwithsm/let-s-help-the-out-of-school-children-to-get-education-or-a-joint-venture-of-steemit-community-and-itwithsm
---
Visit this post for Project details:
https://steemit.com/esteem/@itwithsm/first-branch-of-educatorsmania-free-school-or-let-s-help-out-of-school-children-7a99c1f921556
---
For previous account details visit this post:
https://steemit.com/en/@itwithsm/2omd8lrbm
---
Here are the latest updates:
| | |
| --- | --- |
| Previous Balance | 13.98 USD |
| Cashed out from posts in last 3 days | 0.00 SBD |
| Donations from users in last 3 days | 0.00 |
| Grand Total | 13.98 USD |
| Total Spent in last 3 days | 90 USD |
| Balance | -76.02 USD* |
*The balance is negative because the amount is being used from ITwithSM account as we get some donations from steemit community same amount will be balanced in accordance from or to ITwithSM. As we have already decided to keep the expenses 50% on steemit community and 50% on ITwithSM.
Details of spent amount:
3 days wage of two workers = 60 USD
Grass for plantation in the ground = 20 USD
Misc expenses from 24 june to 29 june = 10 USD
---
Here are the photos of what workers have done in last 3 days:
---
When the workers pulled out the roots of different weeds they had to dig 1 feet bellow the ground to stop the weeds from growing again and the soil looked like this after digging: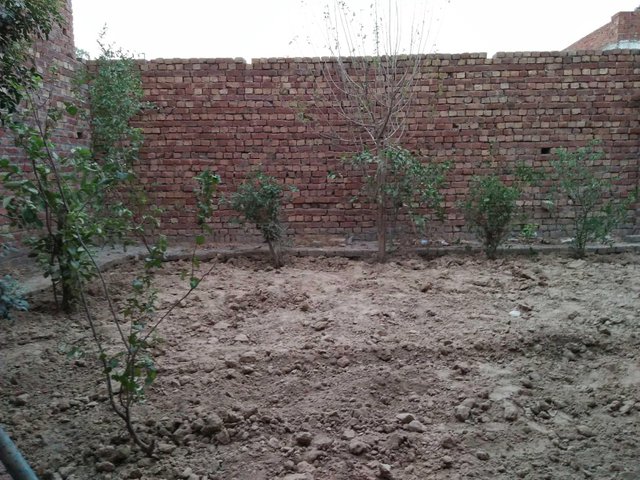 ---
Then they leveled the soil and started planting the grass after mixing urea. The Misc expenses include the purchasing of tools, trees and urea etc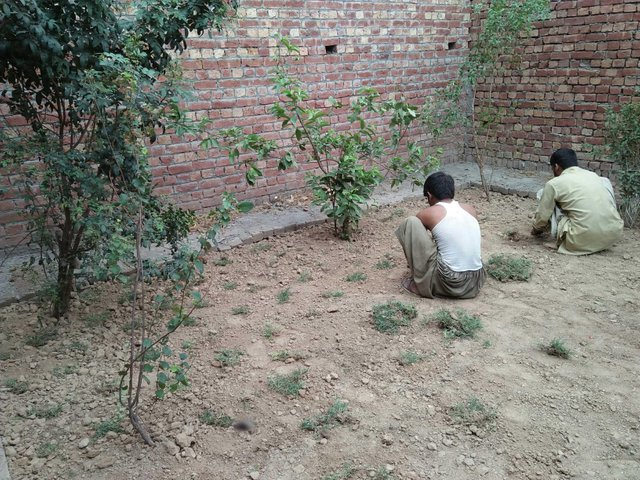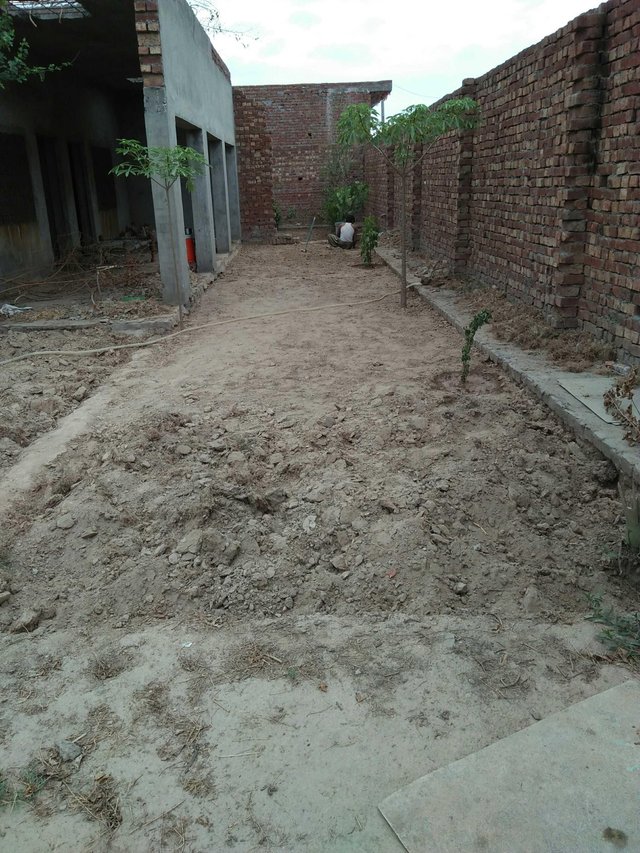 ---
These are the two trees which were purchased from market: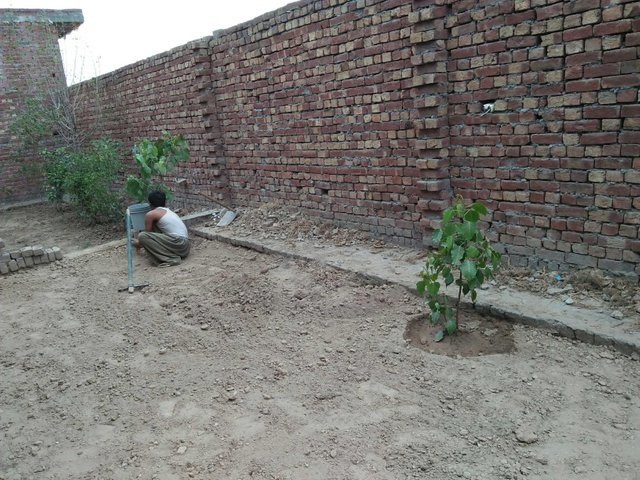 ---
When they finished putting the grass on 70% area of the building i.e. two portions, God helped us with a good shower. You may enjoy the rain and greenery in last two pictures: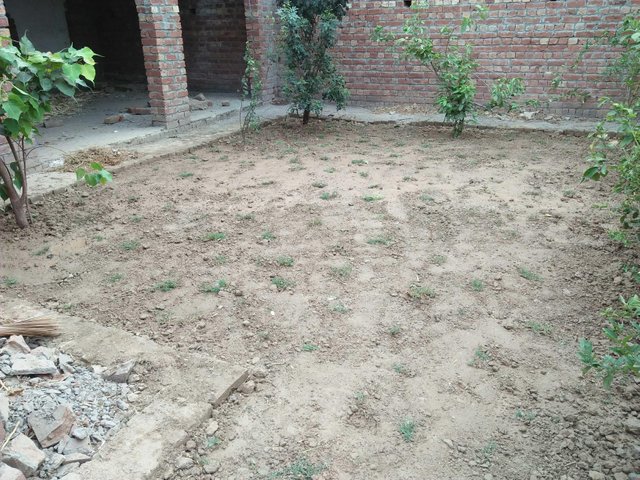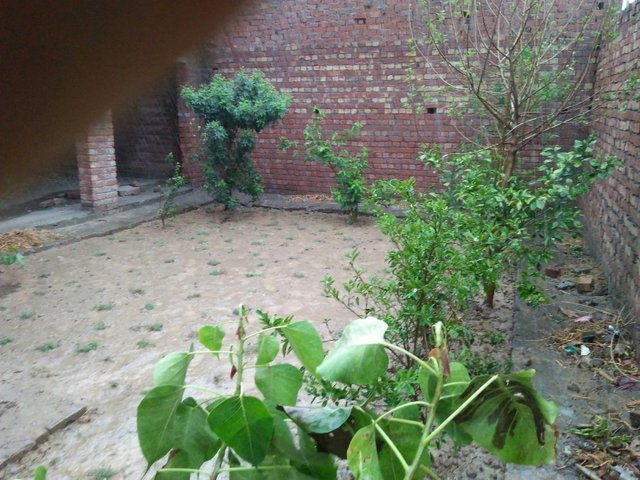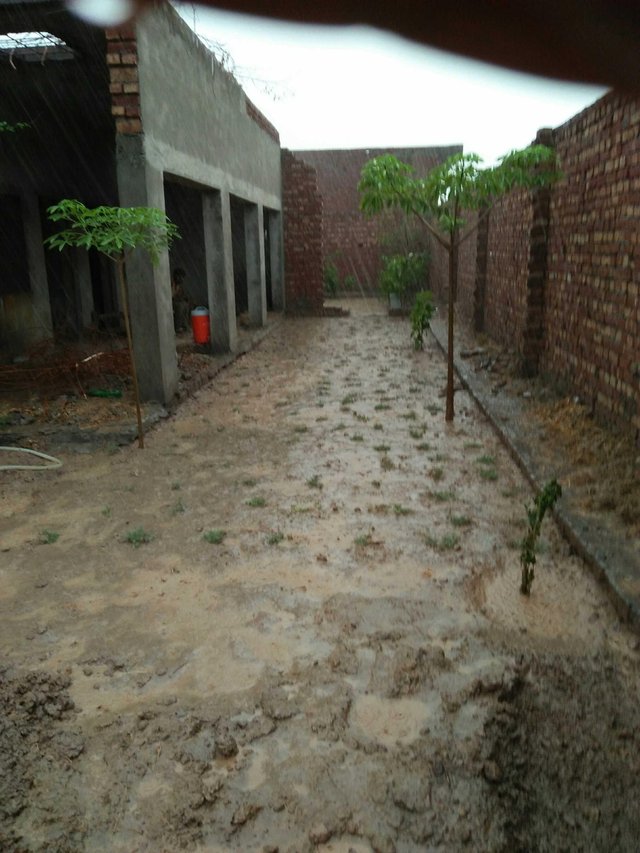 ---
The starting approximated budget is about 4000 USD for the first branch of Educatorsmania which includes all the things like renovation of building, books, furniture and other things to start the classes.
About us:
website: www.itwithsm.com
Other Free Educational Projects:
www.educatorsmania.com
www.youtube.com/itwithsm
---
Your donations are most awaited for this project:
Upvote, Resteem and Share this post
Send SBDs/Steem to "ITwithSM" with Memo "Educatorsmania Free School Donation"
Contact itwithsm on discord itwithsm#7843 for donations through bank or wire transfers.