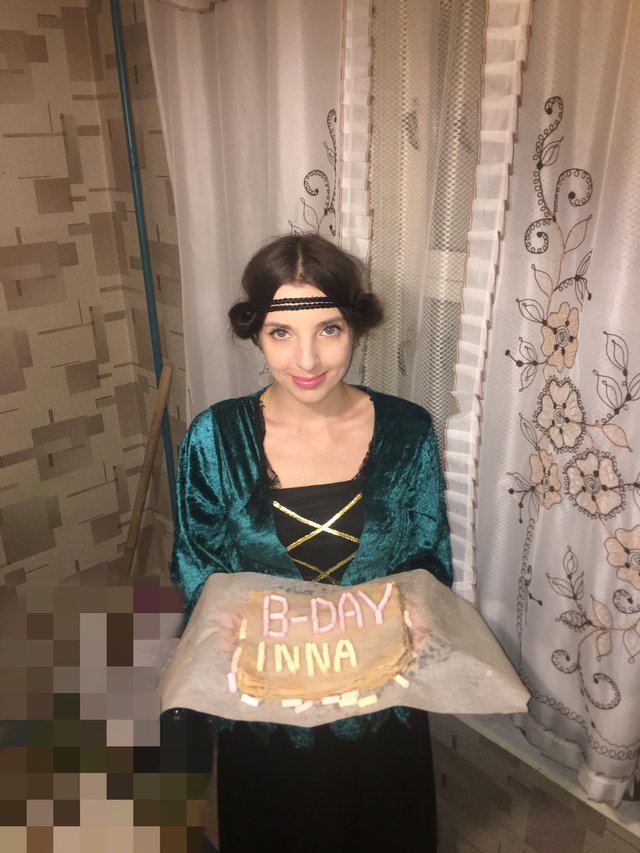 HI, STEEMIT 😊
October 8, my birthday and I baked 2 Vegan Cake) Paradise Pleasure and Paradise Pleasure 2)
I liked this cake more) it has less oil and the cake turned out to be a little tastier)
Dough:
Flour 600 ml + 1 tsp
Vegetable oil 115 ml
Sparkling water 120 ml
Salt 1/8 tsp.
Citric acid 1/8 tsp.
Cream:
Coconut pulp 1
Water 400 ml
Fructose 120 ml
Semolina 3 tbsp.
Vanilla
I warmed up the oven to 180 C. I sifted flour into a large bowl, poured vegetable oil, cold sparkling water with citric acid, and salt.
I quickly kneaded the stiff dough, twisted the roll out of it, put it in the plastic bag and put it in the fridge for 30 minutes.
For the cream, I blended the pulp of coconut with water in a blender, added fructose, vanilla and put it on a large fire, stirring constantly to prevent it from burning. When boiling, I added semolina and cooked for another 5 minutes.
While the cream was cooling, I took the dough out of the fridge and divided it into 7 equal parts.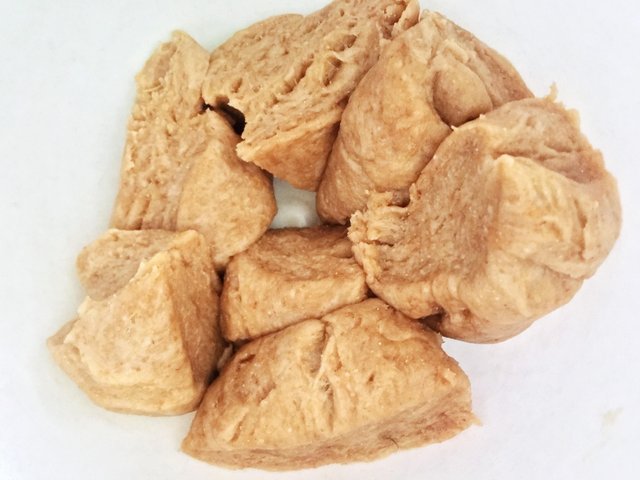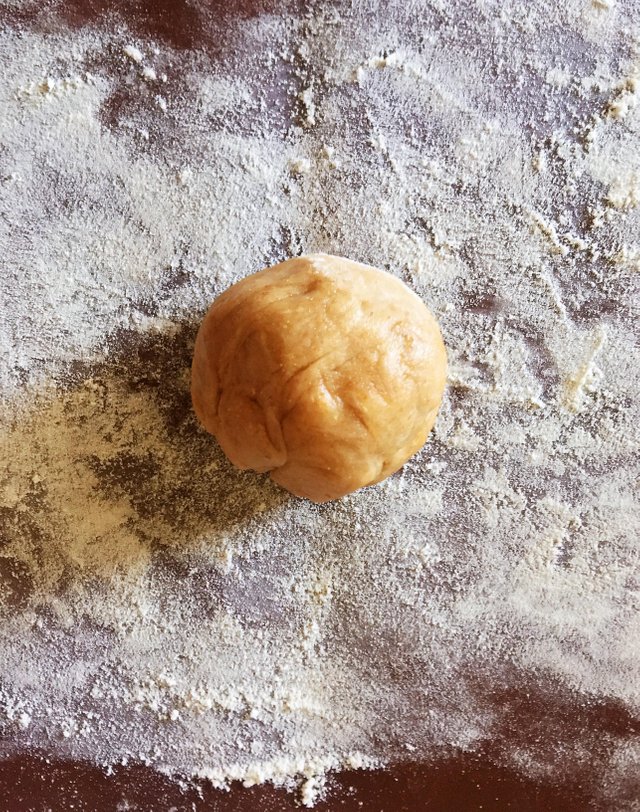 Roll out thin cake layer 1 mm, made punctures with a fork so that the dough does not swell.
I baked cake layers in the oven until light golden color for about 10 minutes.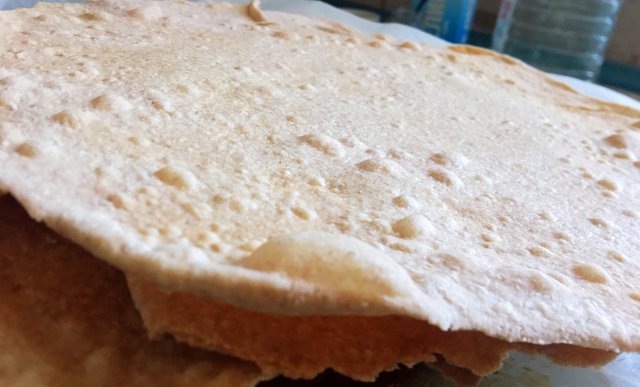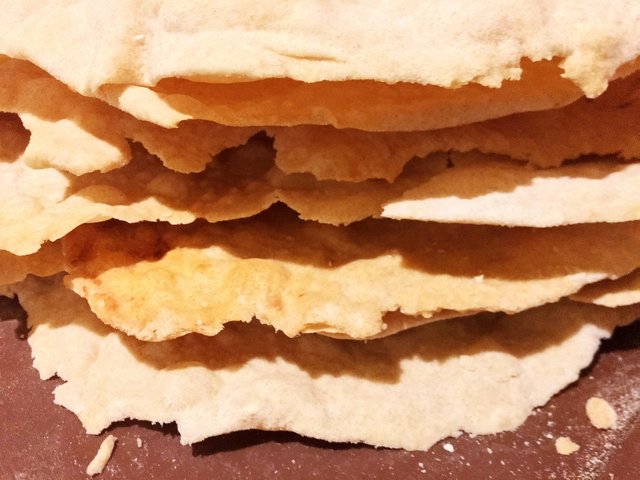 One cake layer roasted slightly more than others XD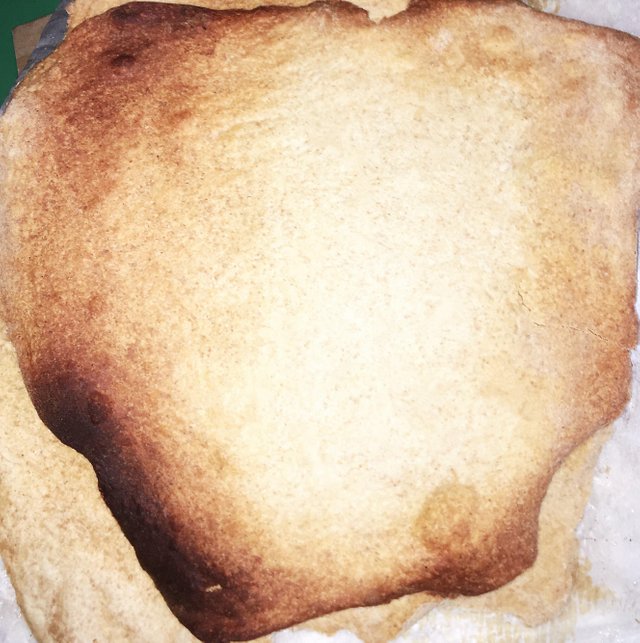 Greased each cake layer with cream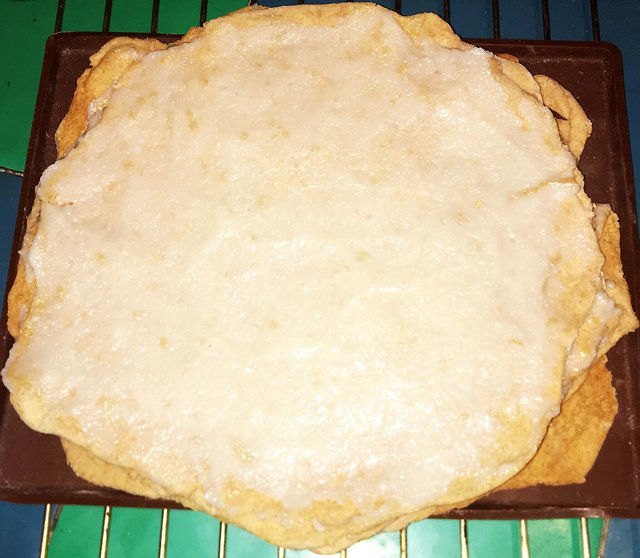 and decorated it with marshmallows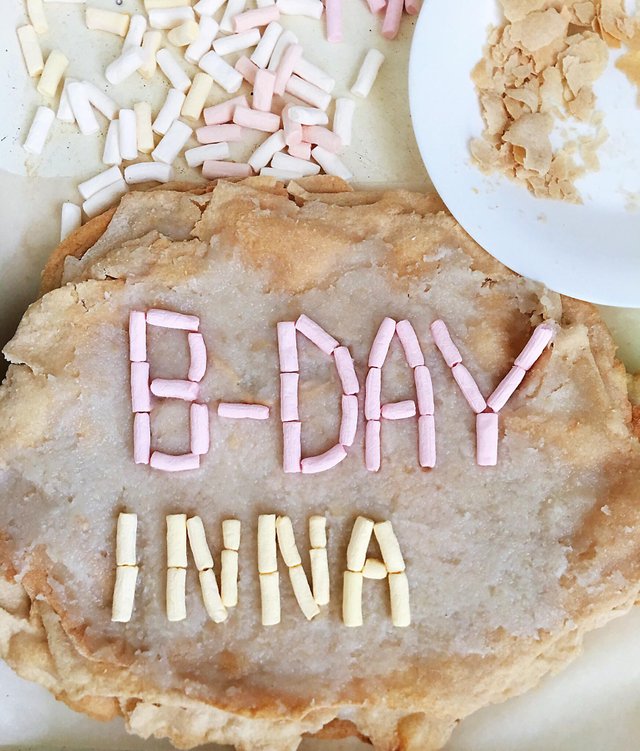 Cut the edges with a sharp knife.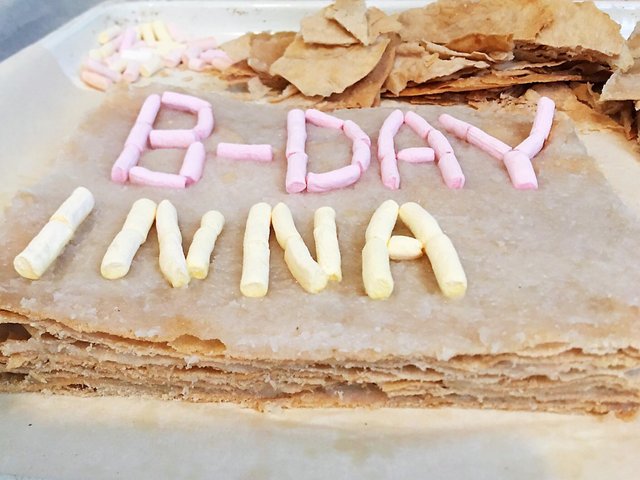 Put the cake in the fridge so that it is soaked with cream for the night :)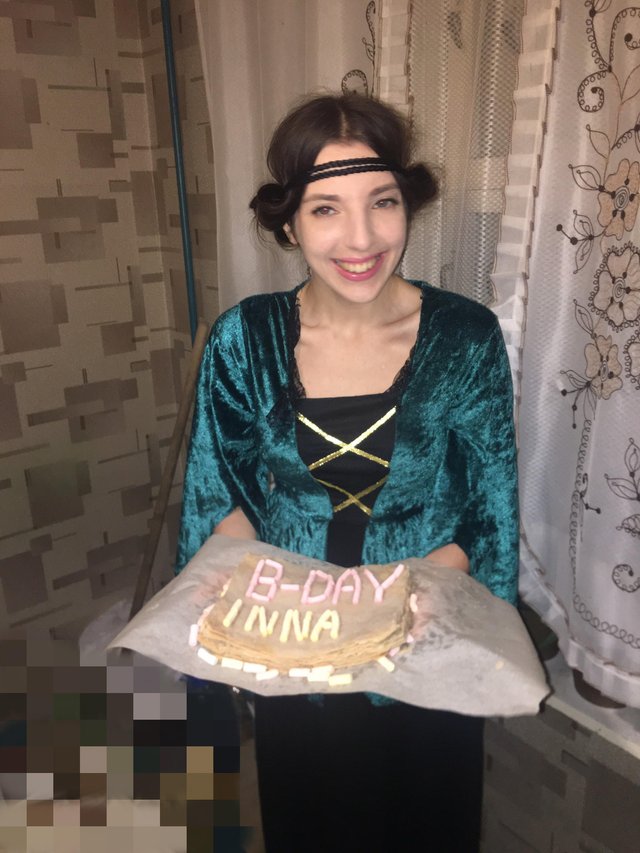 8 октября мой День рождения и я испекла 2 Веган торта) Райское наслаждение и Райское наслаждение 2)
Этот торт мне понравился больше) в нем меньше масла и коржи получились чуточку вкуснее)
Тесто:

Мука 600 мл + 1 ч.л с горкой
Растительное масло 115 мл
Вода газированная 120 мл
Соль щепотка
Лимонная кислота 1/8 ч. л.
Крем:

Мякоть 1 кокоса
Вода 400 мл воды
Фруктоза 120 мл
Манная крупа 3 ст. л полных
Ваниль
Я разогрела духовку до 180 С. Просеяла в большую миску муку, влила растительное масло, холодную газированную воду с лимонной кислотой, соль.
Я быстро замесила крутое тесто скрутила из него ролл, положила в пакет и убрала в холодильник на 30 минут.
Для крема я в блендере измельчила мякоть кокоса с водой, добавила фруктозу, ваниль и поставила на большой огонь, постоянно помешивая чтобы не подгорело. Когда закипело, я добавила манку и варила ещё 5 минут.
Пока крем остывает, я достала тесто из холодильника и разделила на 7 равных частей. Раскатала тонкие коржи 1 мм, сделала проколы вилкой, чтобы тесто не вздулось.
Выпекла коржи в духовке до светло-золотистого цвета минут 10.
Один корж поджарился чуть больше остальных XD
Cмазывала каждый корж кремом и украсила маршмеллоу. Острым ножом обрезала края. Поставила торт в холодильник чтобы он пропитался кремом на ночь :)
Thank you for reading up to this point 😊
Спасибо тебе за то, что дочитал до этого места 😊

I wish you all a sunny shining mood 😊
Eat more fruits 😊
Желаю вам всем солнечного сияющего настроения 😊
Ешьте больше фруктов 😊
I really appreciate your feedback: Upvote👍, Comments😎, Resteem😍, Subscribe🐾
Я очень ценю вашу обратную связь: Голоса👍, Комментарии😎, Репосты😍, Подписку🐾