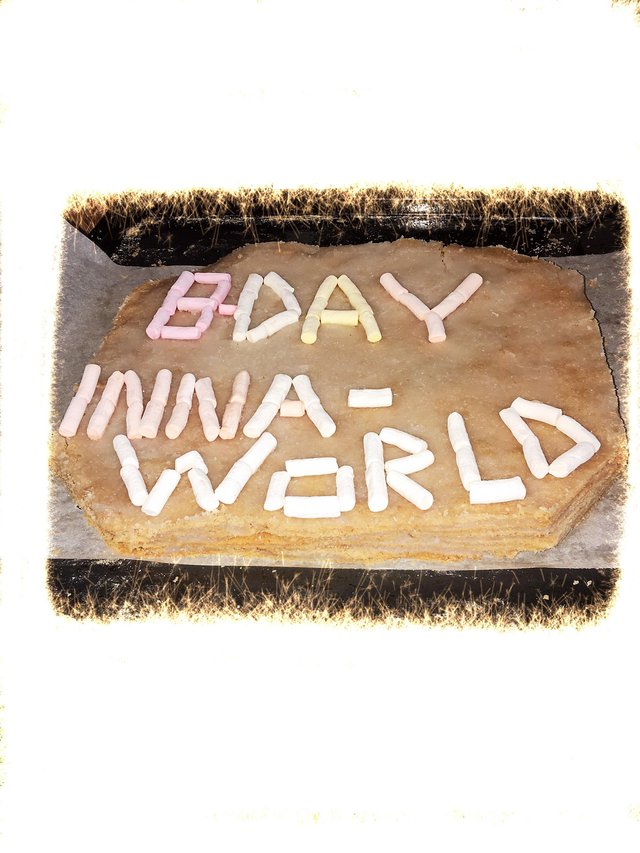 HI, STEEMIT 😊
Today is my birthday and the second time I decided to participate in the contest FRUITS AND VEGGIES MONDAY COMPETITION from @lenasveganliving
It seems to me that this cake is the best of all desserts I have ever made. Maybe because I rarely deal with creams. In general, the cake was very tasty and we ate it very quickly. I wanted to stretch the cake for at least two days, but it was hard to stop)
Cream:
1 coconut pulp + 500 ml of water grind in a blender
200 ml whole wheat flour
200 ml of water
4 tsp. vanilla extract
300 ml + 4 tbsp. fructose
I mixed fructose, vanilla, coconut milk with dry residue, brought to a boil. In 200 ml of water stirred the flour so that there were no lumps and poured it into the milk in a thin stream. Constantly stirred, cooked until thickened, made a slow fire and cooked for another 5 minutes.
Dough:
800 ml + 4 tbsp whole wheat flour
0.5 tsp. salt
200 ml of vegetable oil
200 ml of water
I mixed all the dry ingredients, poured oil. I ground the butter and flour with a spoon. Then I poured water and kneaded the elastic dough with her hands. I divided the finished dough into 6-8 parts, each thinly rolled out 1-2 mm. I baked in a preheated oven 150 degrees Celsius for 10 minutes and did not forget to follow so as not to burn the edges. When the cake layers have cooled, I smeared each cake layer with cream and of course I wanted to eat right away, but I had to wait until the cake was soaked with cream)
Happy Birthday to me :) Please enjoy :)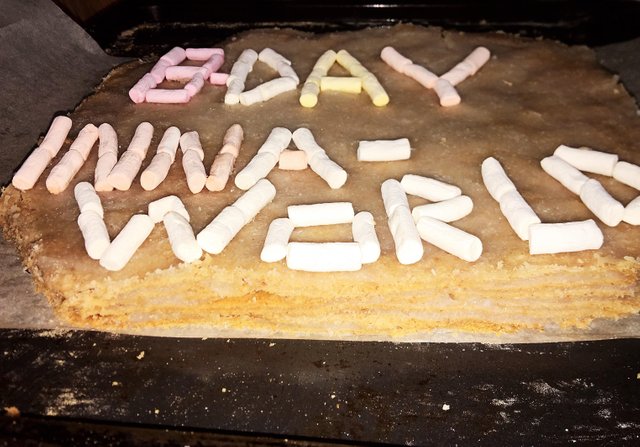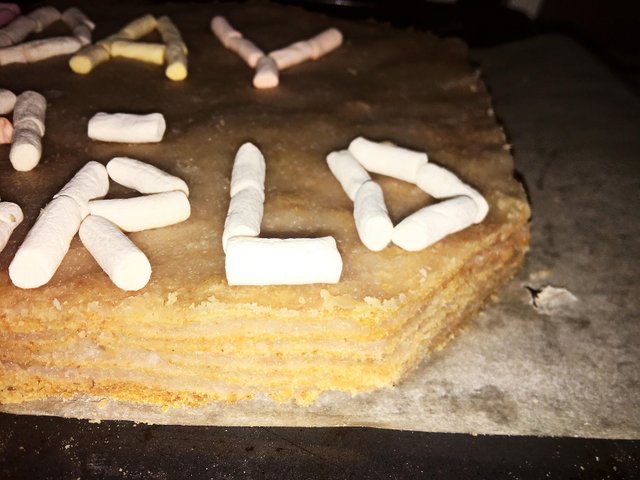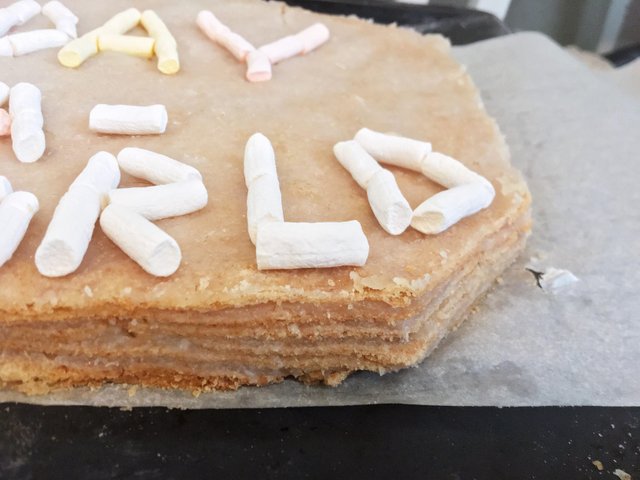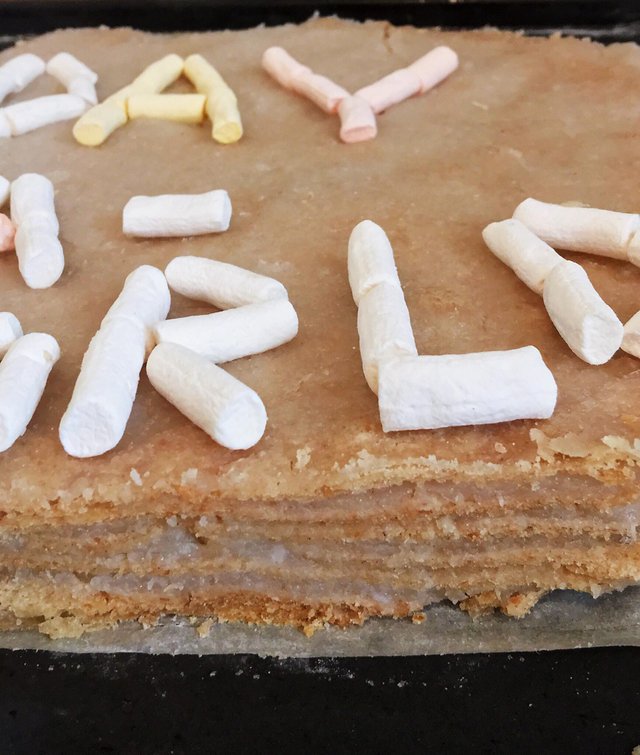 Сегодня у меня День рождения и я второй раз решила поучаствовать в конкурсе FRUITS AND VEGGIES MONDAY COMPETITION от @lenasveganliving
Мне кажется что этот торт самый лучший из всех десертов, которые я когда либо делала. Может потому что я с кремами редко имею дело. В общем, торт получился очень вкусным и мы очень быстро его съели. Я хотела растянуть торт хотя бы на дня два, но остановиться было трудно)
Крем:

мякоть 1 кокоса + 500 мл воды размолоть в блендере
200 мл пшеничной цельнозерновой муки
200 мл воды
4 ч.л. экстракта ванили
300 мл + 4 ст.л. фруктозы
Я смешала фруктозу, ваниль, кокосовое молоко со жмыхом, довела до кипения. В 200 мл воды размешала муку чтобы не было комочков и тонкой струйкой влила в молоко. Постоянно перемешивала, варила до загустения, сделала медленный огонь и варила ещё 5 минут.
Тесто:

800 мл + 4 ст.л пшеничной цельнозерновой муки
0,5 ч.л. соли
200 мл растительного масла
-200 мл воды
Я смешала все сухие ингредиенты, влила масло. Я ложкой перетирала до образования комочков. Потом влила воду и замешивала руками упругое тесто. Готовое тесто я разделила на 6-8 частей, каждую тонко раскатала 1-2 мм. Выпекала в разогретой духовке 150 градусов по Цельсию 10 минут и не забывала следить чтобы не пригорали края. Когда коржи торта остыли, я каждый корж намазала кремом и конечно же хотела сразу съесть, но нужно было подождать пока торт пропитается кремом)
С Днём рождения меня :) Угощайтесь :)
Thank you for reading up to this point 😊
Спасибо тебе за то, что дочитал до этого места 😊

I wish you all a sunny shining mood 😊
Eat more fruits 😊
Желаю вам всем солнечного сияющего настроения 😊
Ешьте больше фруктов 😊
I really appreciate your feedback: Upvote👍, Comments😎, Resteem😍, Subscribe🐾
Я очень ценю вашу обратную связь: Голоса👍, Комментарии😎, Репосты😍, Подписку🐾